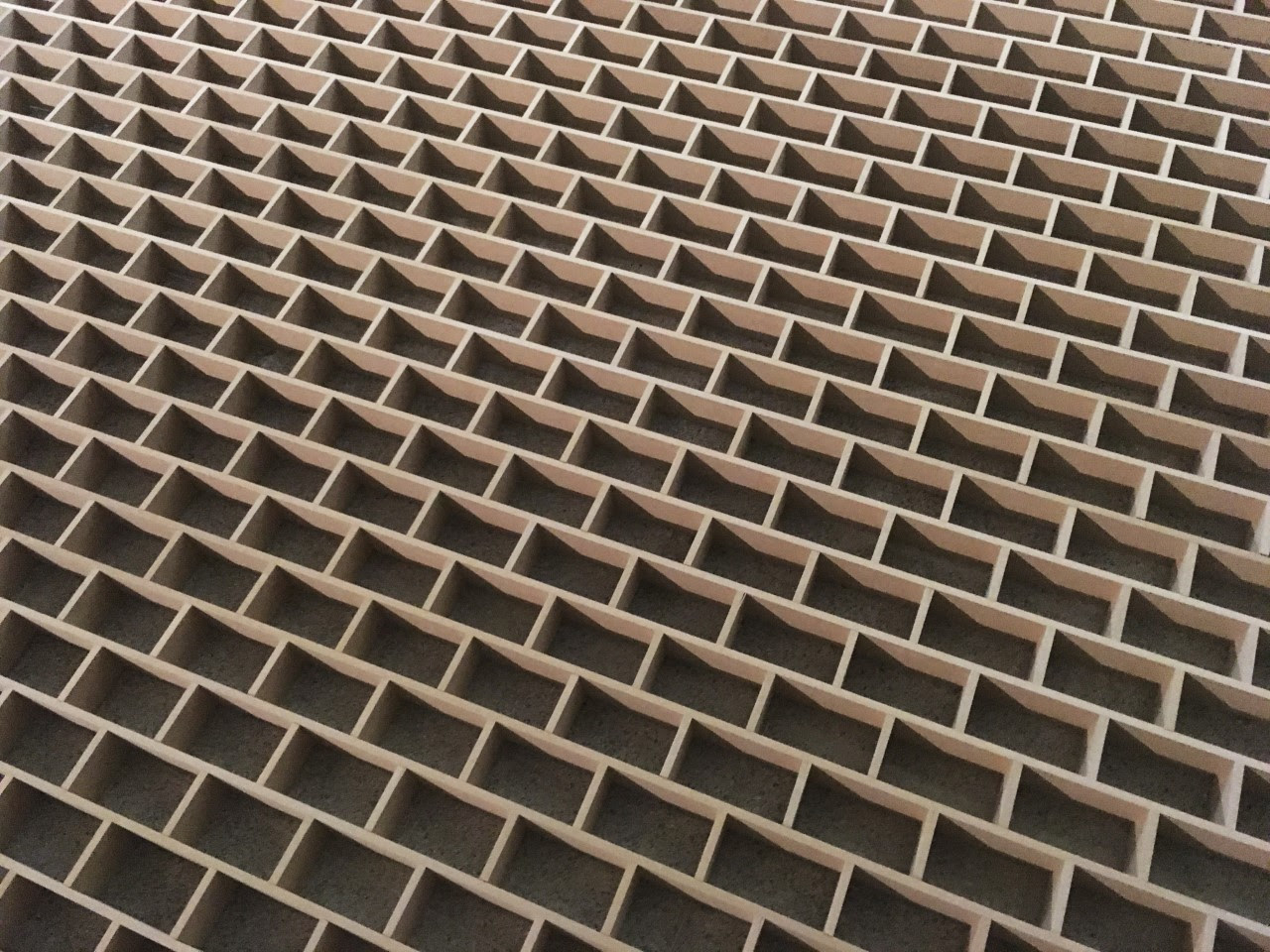 You are hereby cordially invited to the opening of 'Metselwerk/Brickwork',
a solo exhibition by Willem Besselink, in our gallery on Saturday May 1, from 12 – 5 PM.
The show will continue until June 5, 2021.
Due to the uncertainty of the Covid-19 measures, we will use time slots.
Book your timeslot here
(EN)
METSELWERK/BRICKWORK
A solo exhibition by Willem Besselink
According to Willem Besselink, systems, patterns and structures are hidden behind every everyday event. It is never a single all-encompassing system: it is an accumulation of small patterns and structures, which for that moment, and for that location, in that specific combination, describe that everyday event.
Besselink tries to visualize this idea in his work, which varies from small drawings to large, site-specific installations.
For the exhibition 'Brickwork', Besselink takes the structure of an everyday brick wall as a starting point: joints.
The jointing without bricks becomes a kind of filter, glasses through which he sees.
He uses it as a measuring instrument to define the other patterns and structures around us.
Based on this principle, Besselink starts with all types of materials and techniques.
He creates drawings and prints on paper; sculpts with stone, concrete and wood, and assembles with clay, wood and aluminum; he pours concrete, foam and acrylic; constructs with wood, concrete, and brick.
Besselink reveals new perspectives through his technique. He creates vistas: from a distance one experiences a wide panorama, which disintegrates into individual independent works of art when coming closer by.
One simple, constant pattern can be found in all his kinds of guises, whereby the different works together also reveal a new interference pattern.
(NL)
METSELWERK/BRICKWORK
Een solo expositie door Willem Besselink
Volgens Willem Besselink gaan er achter elke alledaagse gebeurtenis systemen, patronen en structuren schuil.
In zijn werk, dat varieert van kleine tekeningen tot grote plaatsgebonden installaties, probeert hij die visualiseren.
Het is nooit één enkel allesomvattend systeem, maar een opeenstapeling van kleine patronen en structuren, die
voor dat moment, en voor die locatie, in die specifieke combinatie die alledaagse gebeurtenis omschrijven.
Voor de tentoonstelling Metselwerk heeft Besselink de structuur van een alledaags bakstenen muurtje als
uitgangspunt genomen, de voegen.
Het voegwerk zonder bakstenen wordt een soort filter, een bril waar hij doorheen kijkt.
Hij gebruikt het als een meetinstrument, om de andere patronen en structuren om ons heen mee te kunnen
opmeten. Met dat gegeven is hij aan de gang gegaan met allerlei materialen en technieken.
Tekeningen en drukken op papier, beeldhouwen met steen, beton en hout, assembleren met klei, hout en
aluminium; gieten van beton, schuim en acryl; construeren met hout, beton, baksteen.
Eén eenvoudig constant patroon, dat in allerlei gedaantes terug te vinden is, waarbij de verschillende werken ook
mét elkaar een nieuw interferentiepatroon zichtbaar gaan maken.
Door zijn techniek onthult Besselink nieuwe perspectieven. Besselink creert vergezichten: van een afstand
ervaart men een weids panorama, dat bij benadering uiteenvalt in individuele onafhankelijke kunstwerken.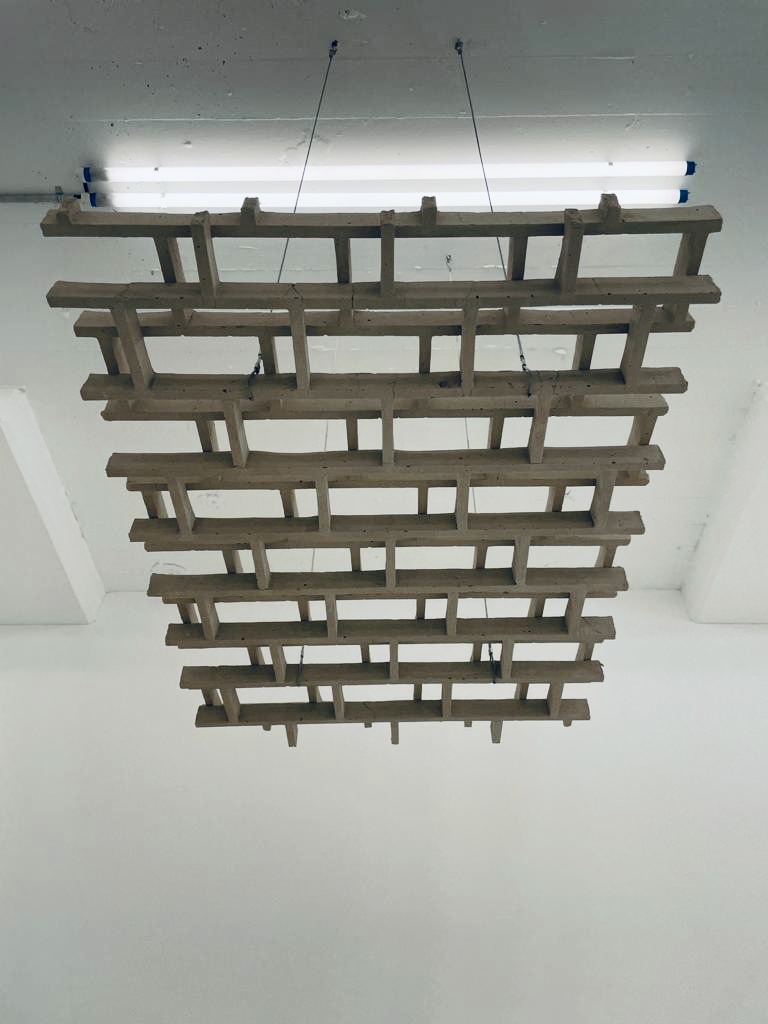 Willem Besselink
Metselwerk – Dubbele voeg – 2021
Beton
68x5x49cm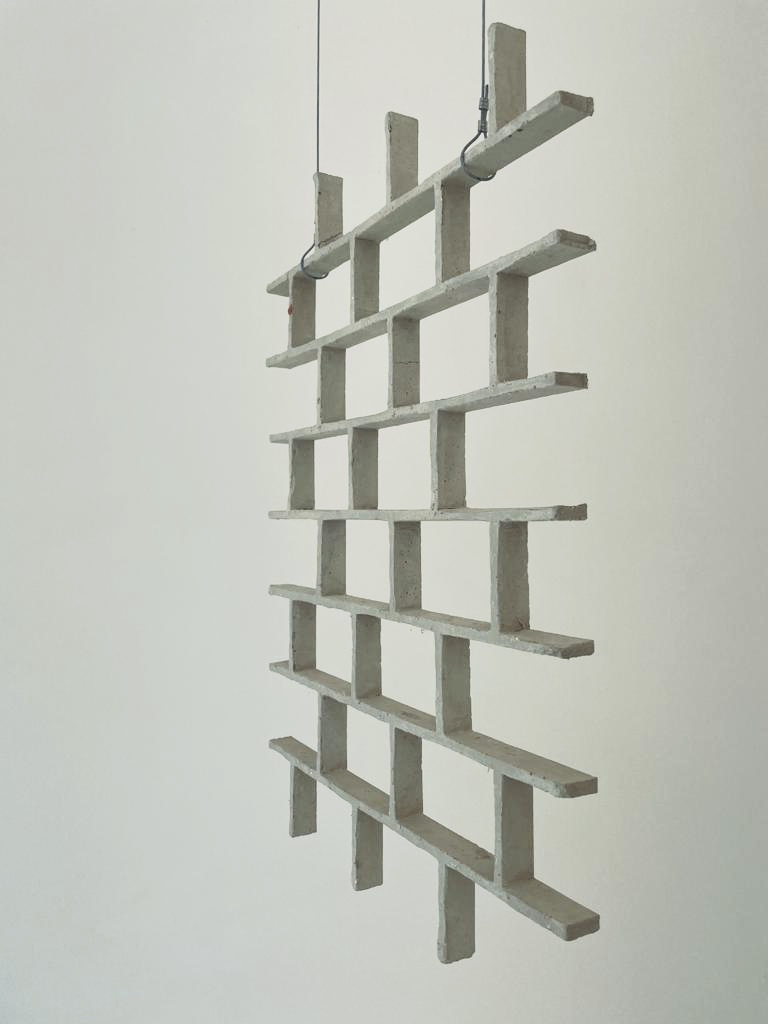 Willem Besselink
Metselwerk – Enkele voeg – 2021
Beton
44x63x2,5cm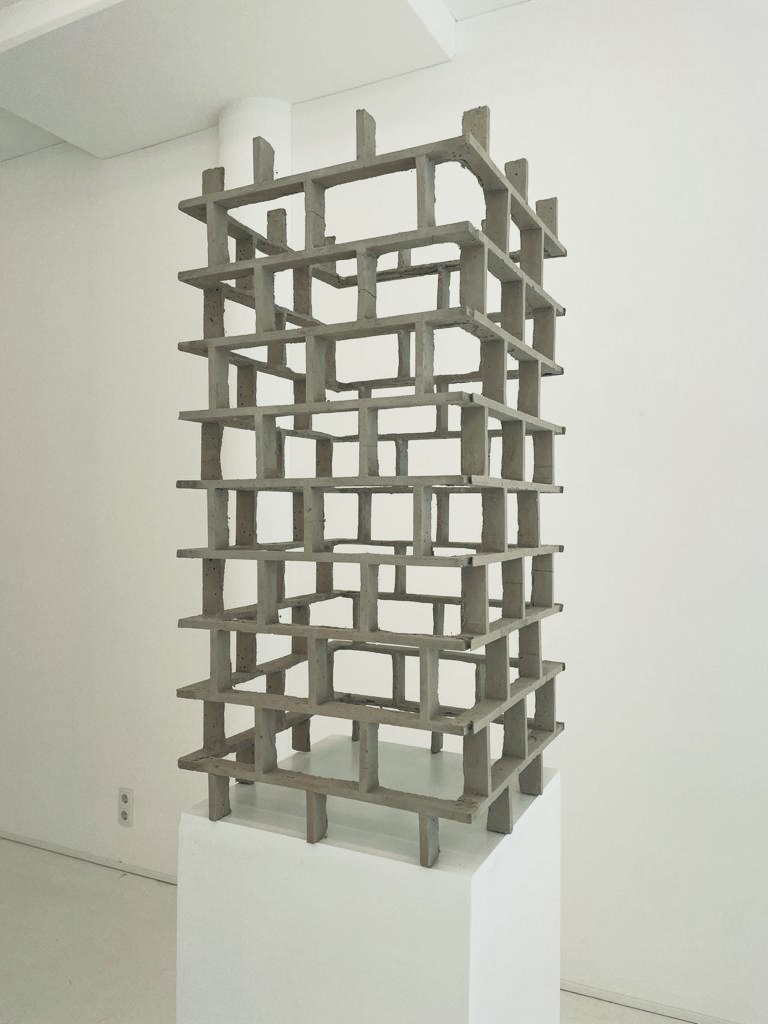 Willem Besselink
Metselwerk – Toren – 2021
Beton
35,5x75x35,5cm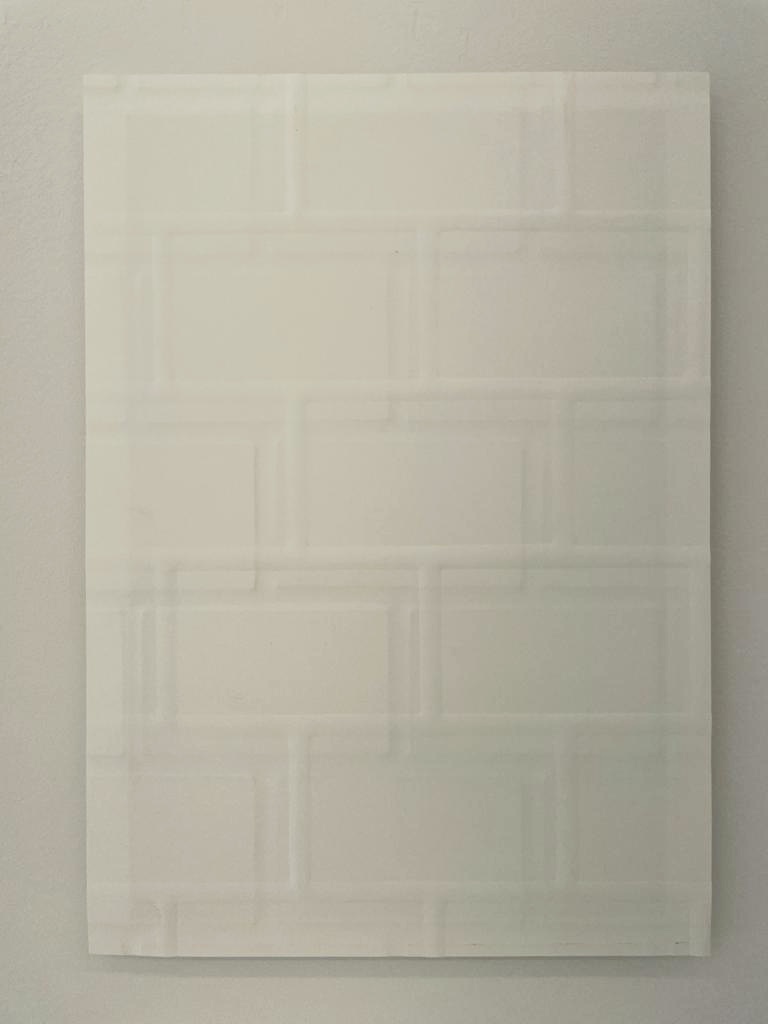 Willem Besselink
Metselwerk – Verspringing – 2021
Papier
29,7x42cm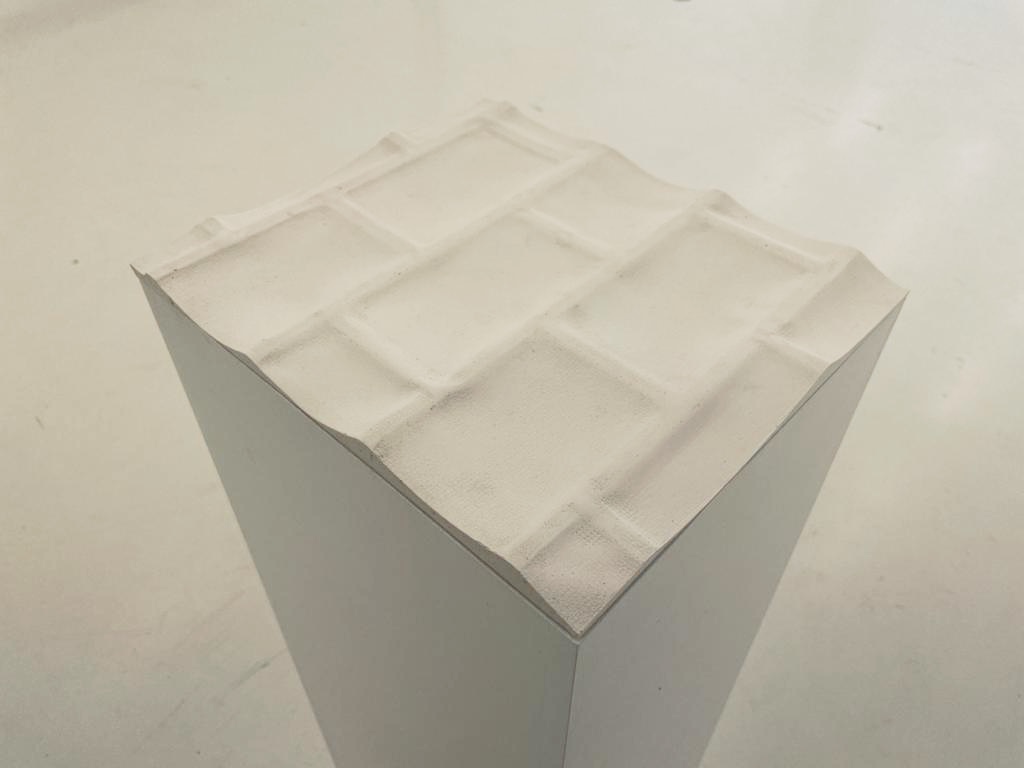 Willem Besselink
Metselwerk – Landschap – 2021
Acryl hars
29x2x25cm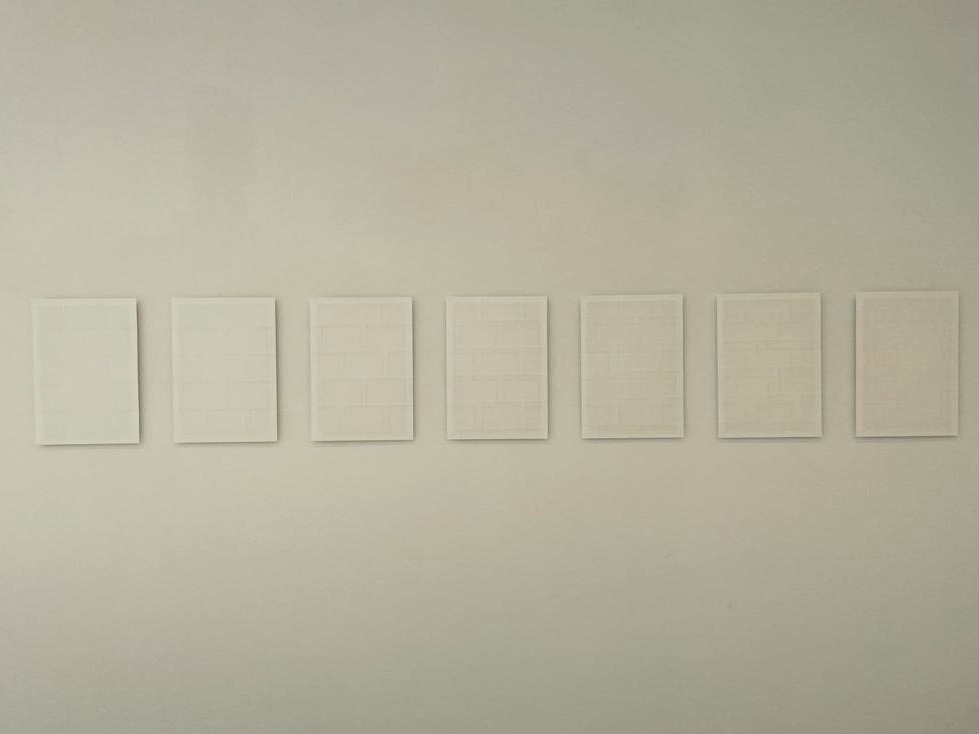 Willem Besselink
Metselwerk – Verspringing – 2021
Papier
29,7x42cm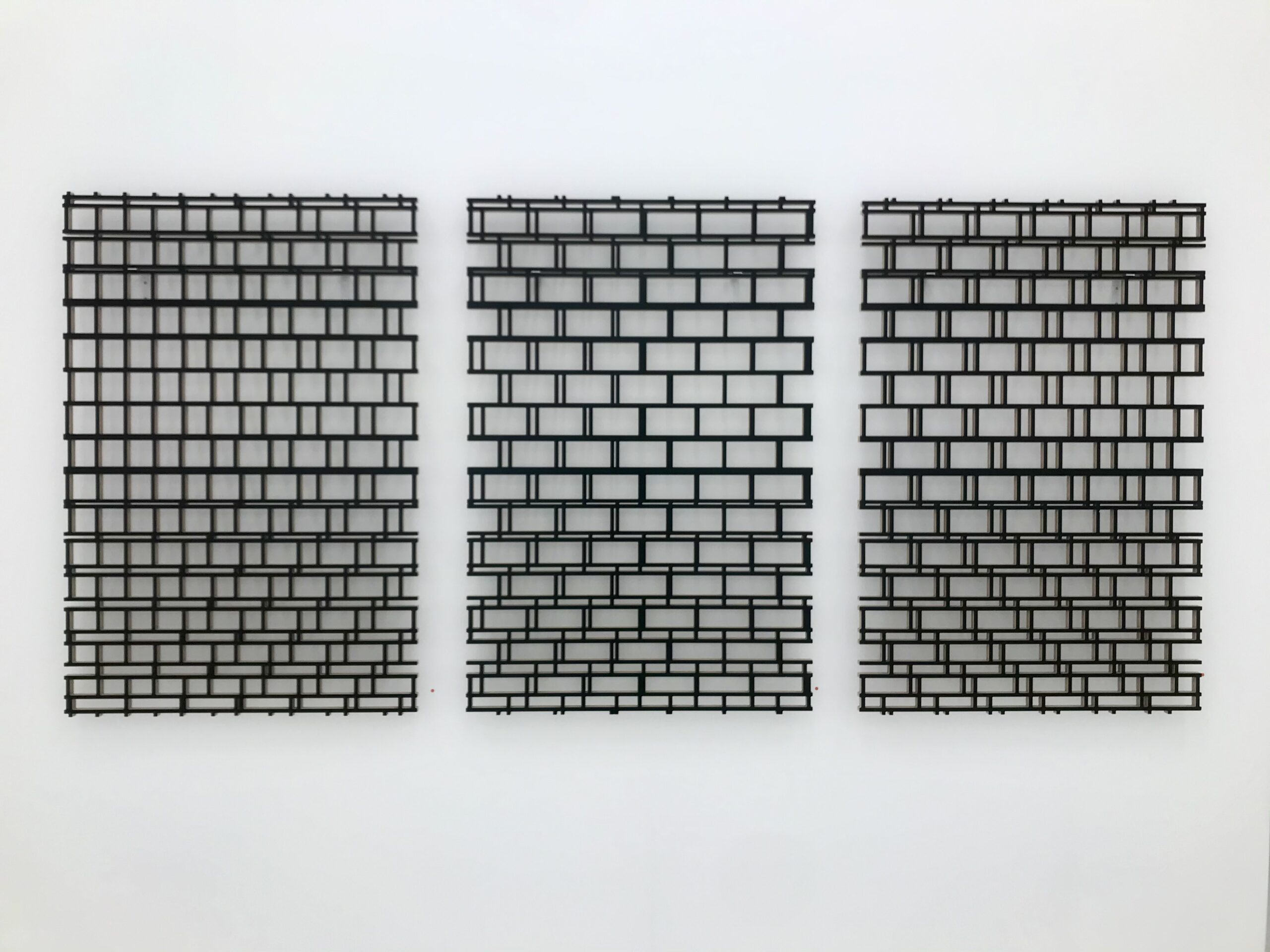 Willem Besselink
Metselwerk – Moiré I,II,III
2021
Betonplex
81 x 121 x 1,8cm