BEING THERE, gestures of presence
A solo exhibition by Dagmar Baumann
The work of Dagmar Baumann explores the concept of gesture. The handling of material guides the work into being.
The paintings appear as a celebration of the act of painting. The image reveals the process – the process is the image. The viewer witnesses the remains of an action that makes itself tangible. Brushstrokes seem to land on a canvas from somewhere beyond. Paint and primer appear and reappear in layers that form a complex weave of sometimes no more than two or three bold movements. The strokes cross the surface in speeding shortcuts or meander and circulate in the flat white field of the canvas, which gets stirred up into a strong illusion of three-dimensionality. The abstract image is full of motion. It evokes associations with nature, geology, microscopic images, and calligraphy while consequently pointing back to the material nature of the painting itself.
Baumann's collages approach the notion of presence from another angle. They are made from meticulously composed cut-outs, originating from the artist's archives of printed matters, photographs, and the recycling of her own works. While the flickering interaction of the countless image-elements let the viewer go astray in visual rhyme, a surprising stillness is created; like taking a walk through the woods.
The gestural image and the collections of objects, photographs, and printed matters – brought together across a lifespan – combine momentum and the succession of memories. The artwork is an attempt to find out how to live, how to be present.
Being aware of the movement itself as an echo to the visual world, while observing the quality of connection and communication through the image, opens the realm of painting as an artistic discipline in much the same way of being 'in life'.
The open and colourful artworks turn spaces into a setting. Whether in public or in private, the singular work becomes an interlocutor between everything present, including the viewer. Boundaries loosen up in the flowing, sometimes dazzling feeling that the images radiate.
Baumann is looking for this sense of here and now, the play with space and chronology, the personal and the general.
The exhibition will run from 2nd September until 22nd October 2023.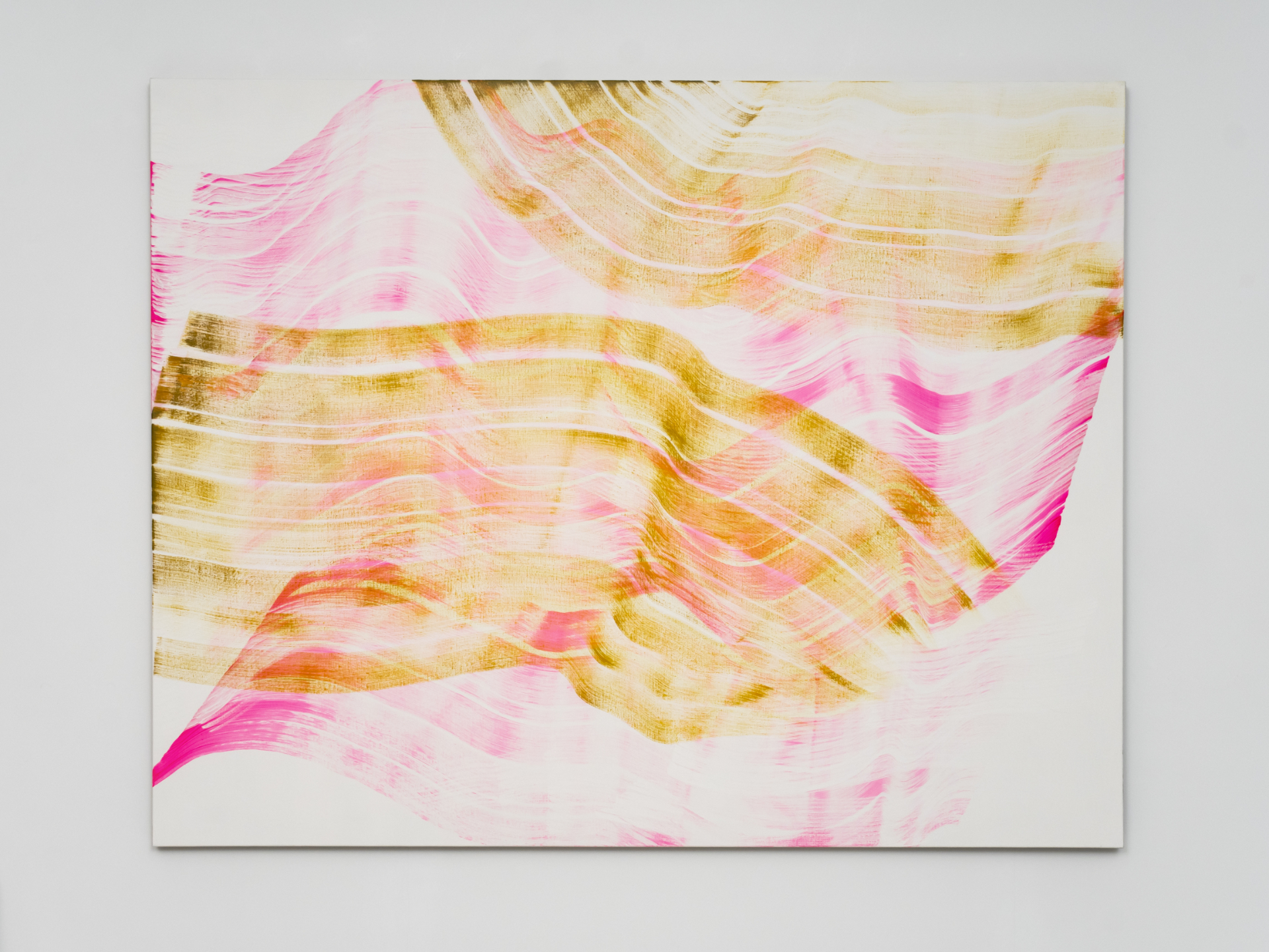 Fold, 2019
Chalk-hideglue-primer, acrylics oil on canvas
190 x 150cm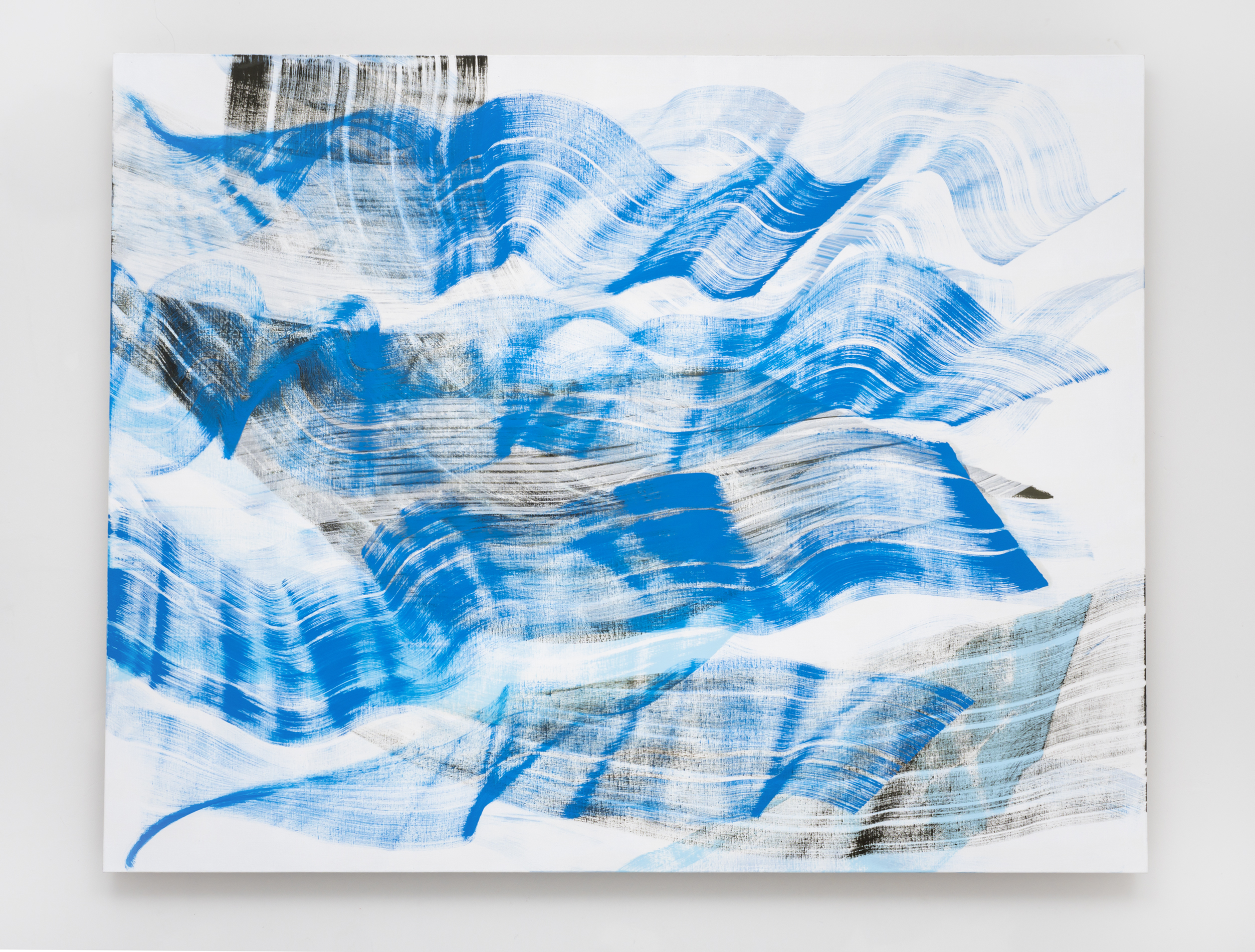 BLUE STRIPES, BLUE SKIES, 2022
Chalk-hideglue-primer, oil paint on canvas
160 x 190cm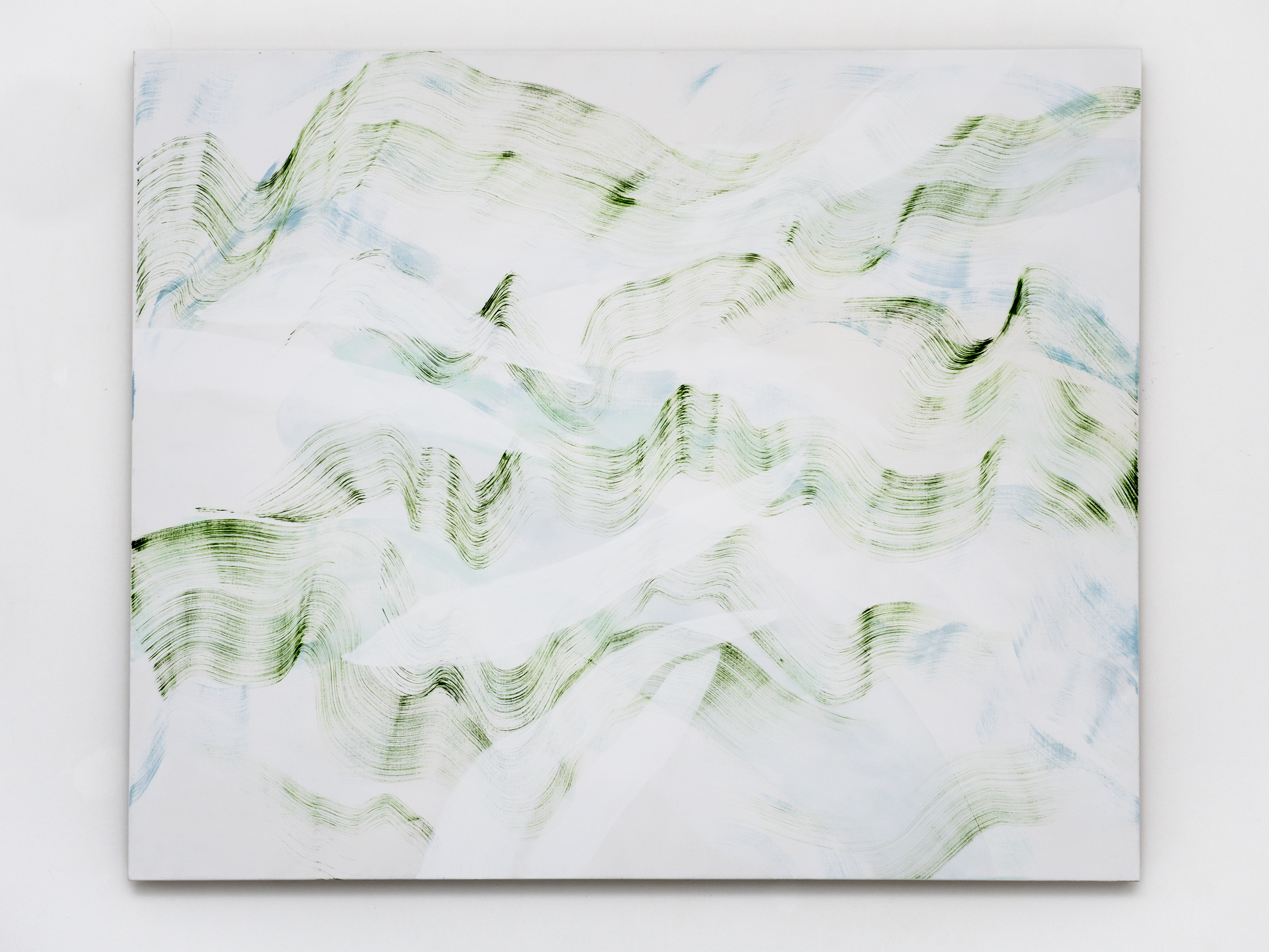 COME DOWN WITH ME, 2019
Chalk-hideglue-primer, oil paint on canvas
160 x 190cm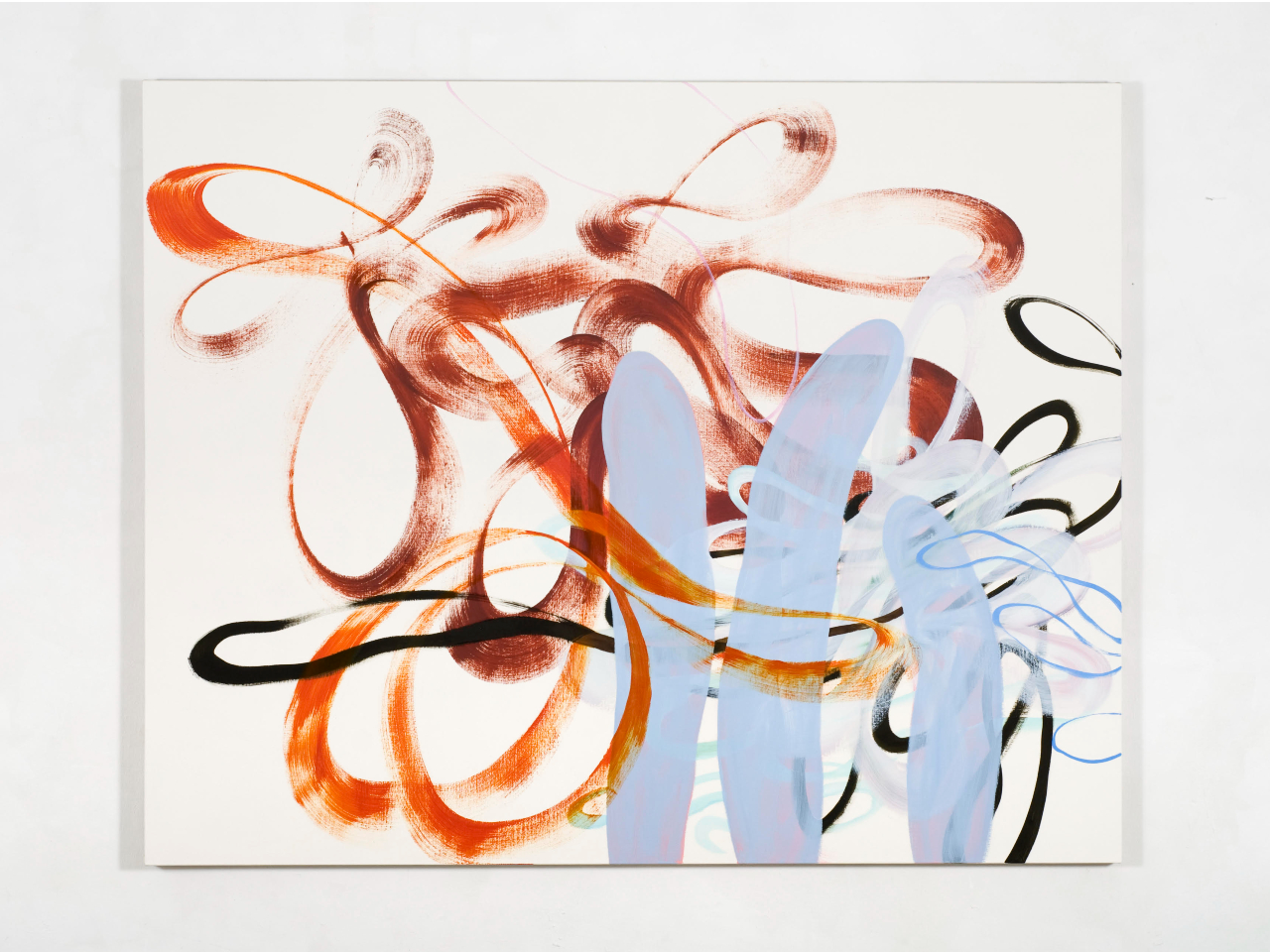 Touch, 2010
Hideglue-chalk-primer, oil paint on canvas
200 x 160cm
Woud, 2016-2023
Diverse materials, cut outs, mounted on wood
250 x 140cm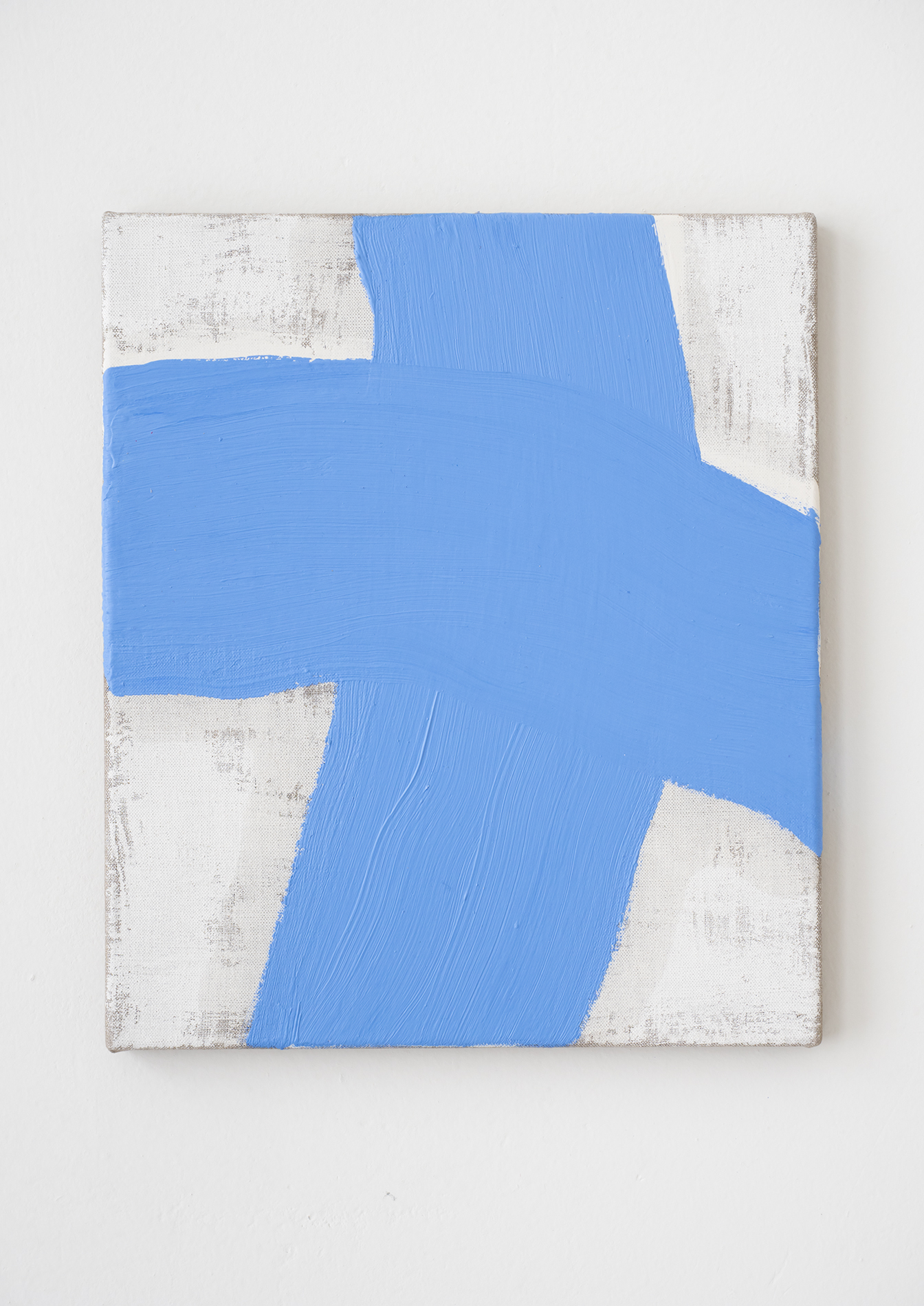 Blue Subdivision, 2023
Chalk-hideglue-primer, oilpaint on canvas
35 x 30cm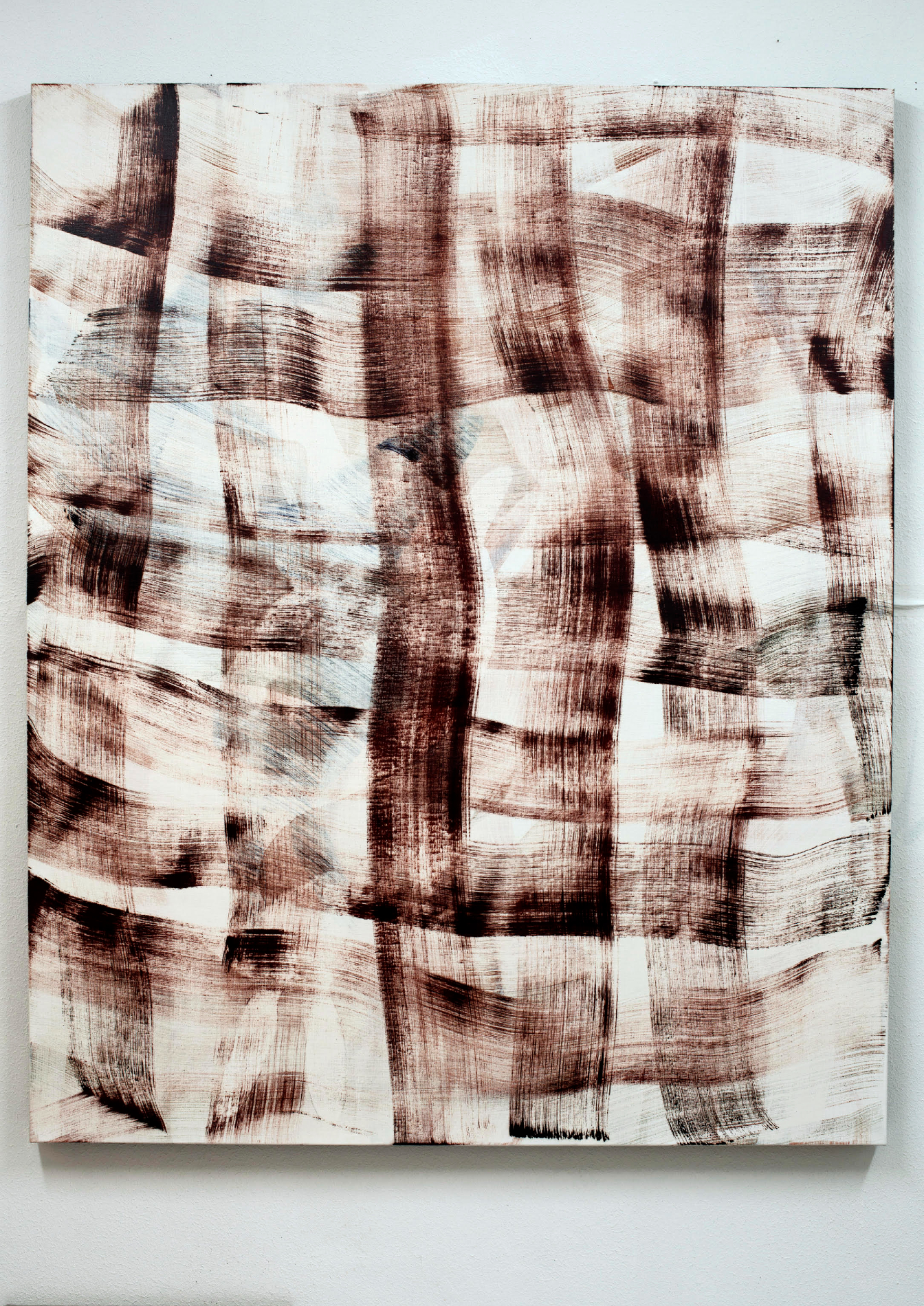 Uncaught Hare, 2018
Pigment, hide glue, oil on canvas
160 x 130cm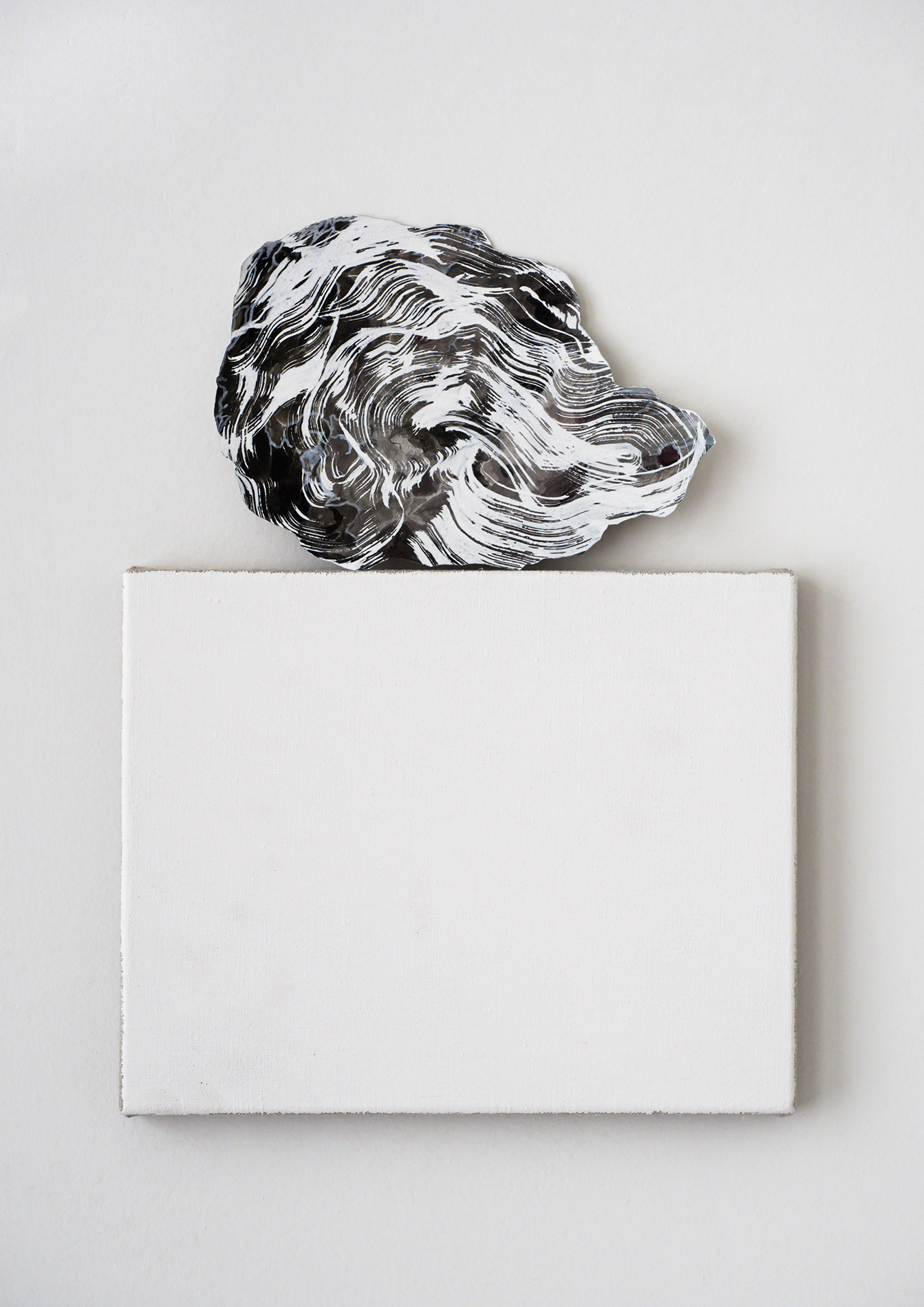 Invitation object, 'you said you will', 2023
Chalk-hideglue-primer on canvas and paper cut-out, watercolour mounted on greyboard
24 x 30cm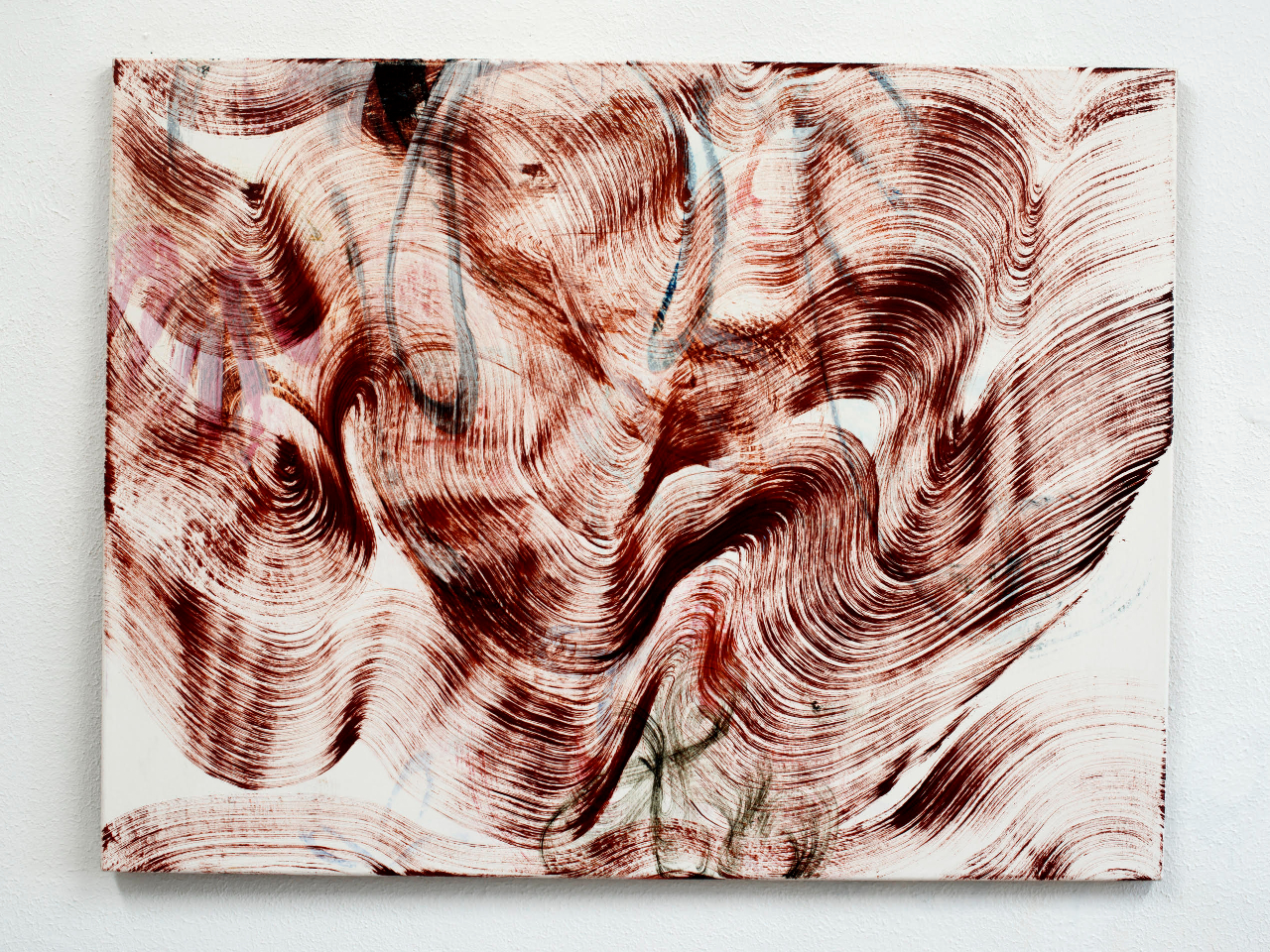 Tectonic Synthesis, 2017
Oil paint and hideglue-chalk-primer on canvas
95 x 105cm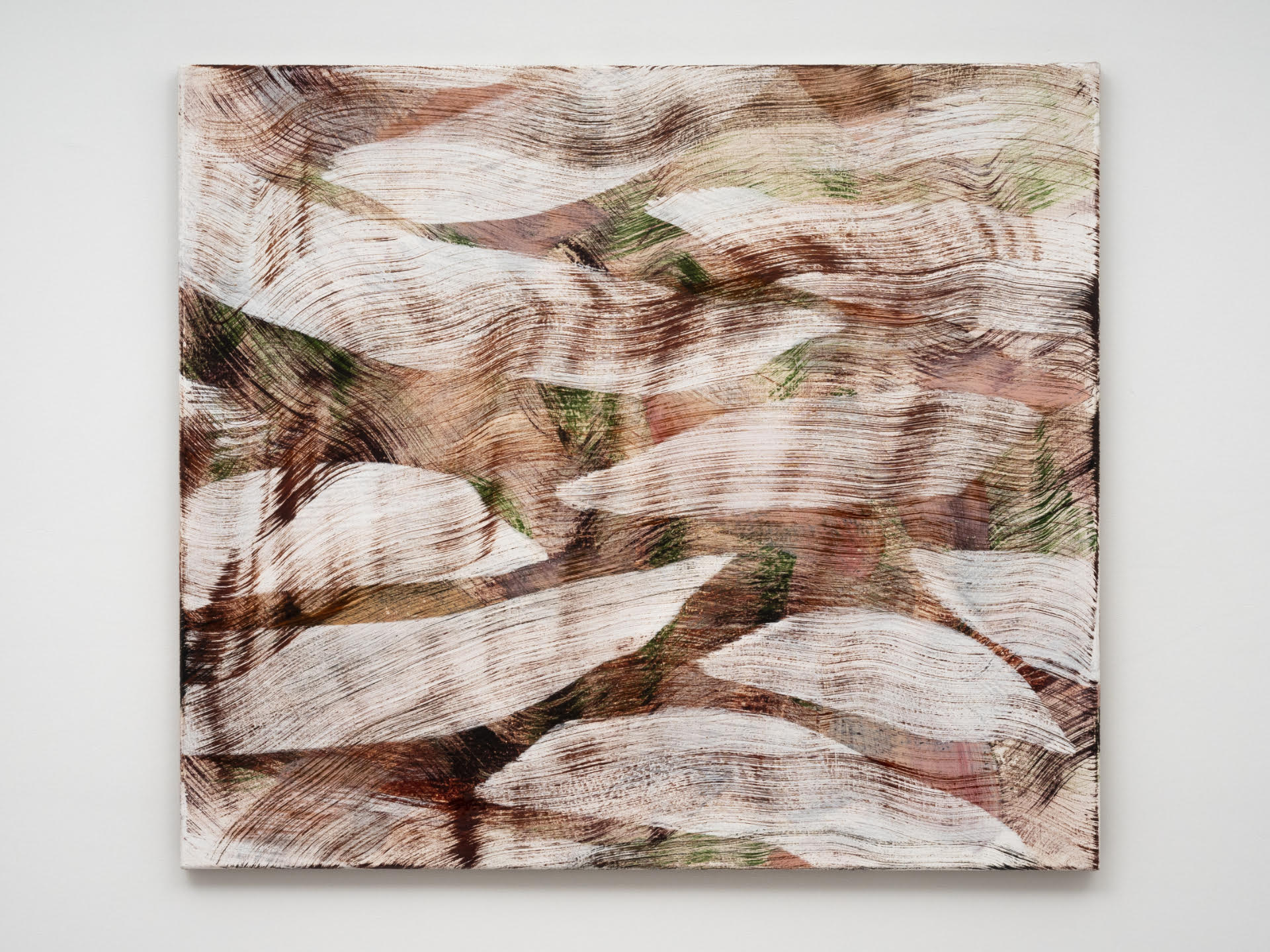 The Restoration Of The Irrational, 2018
Chalk-hideglue-primer and oilpaint on canvas
80 x 75cm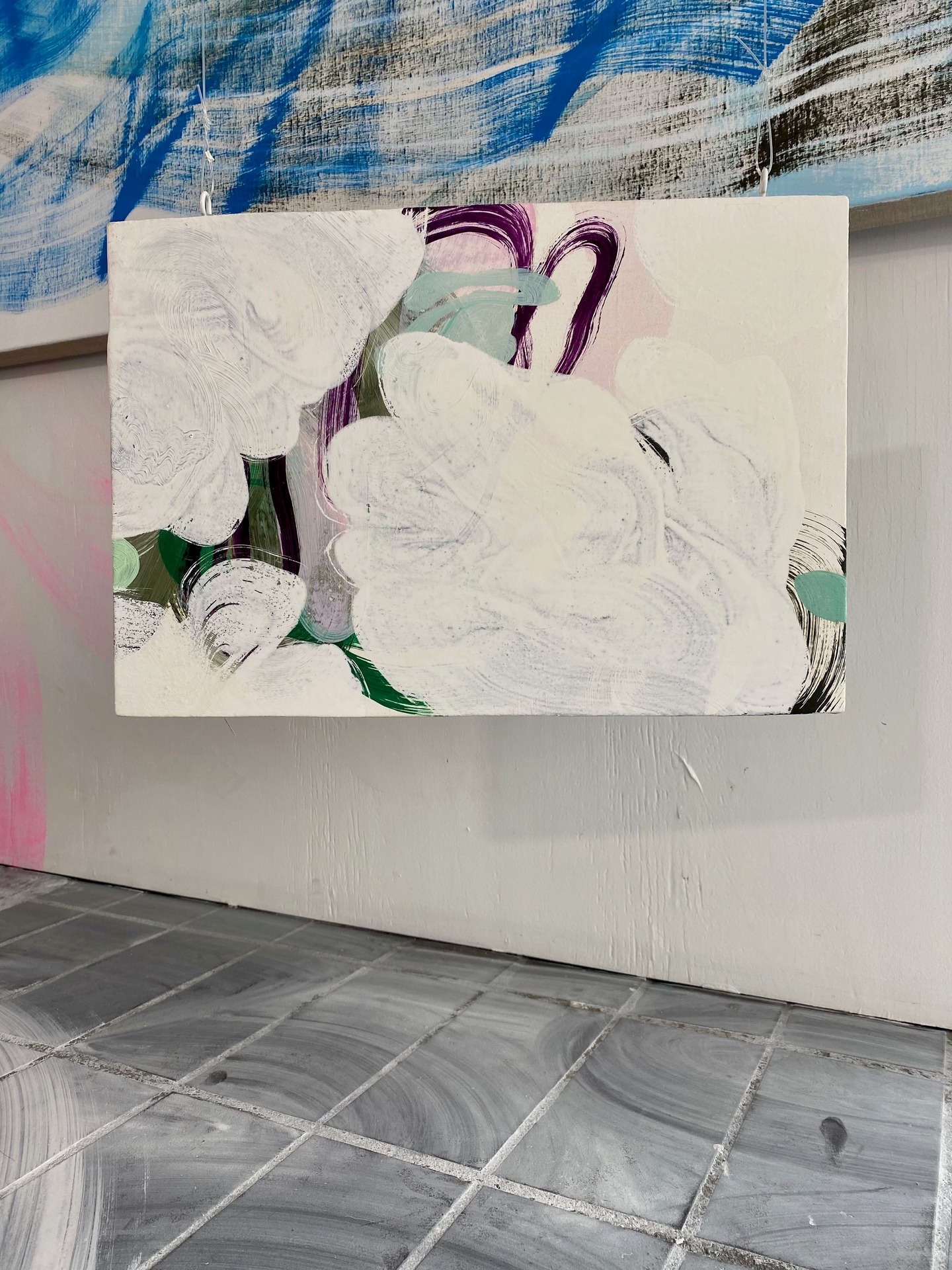 Ongoing Performance – Through Time 01
Oil paint and chalk-hideglue-primer on canvas on wood
27 x 40cm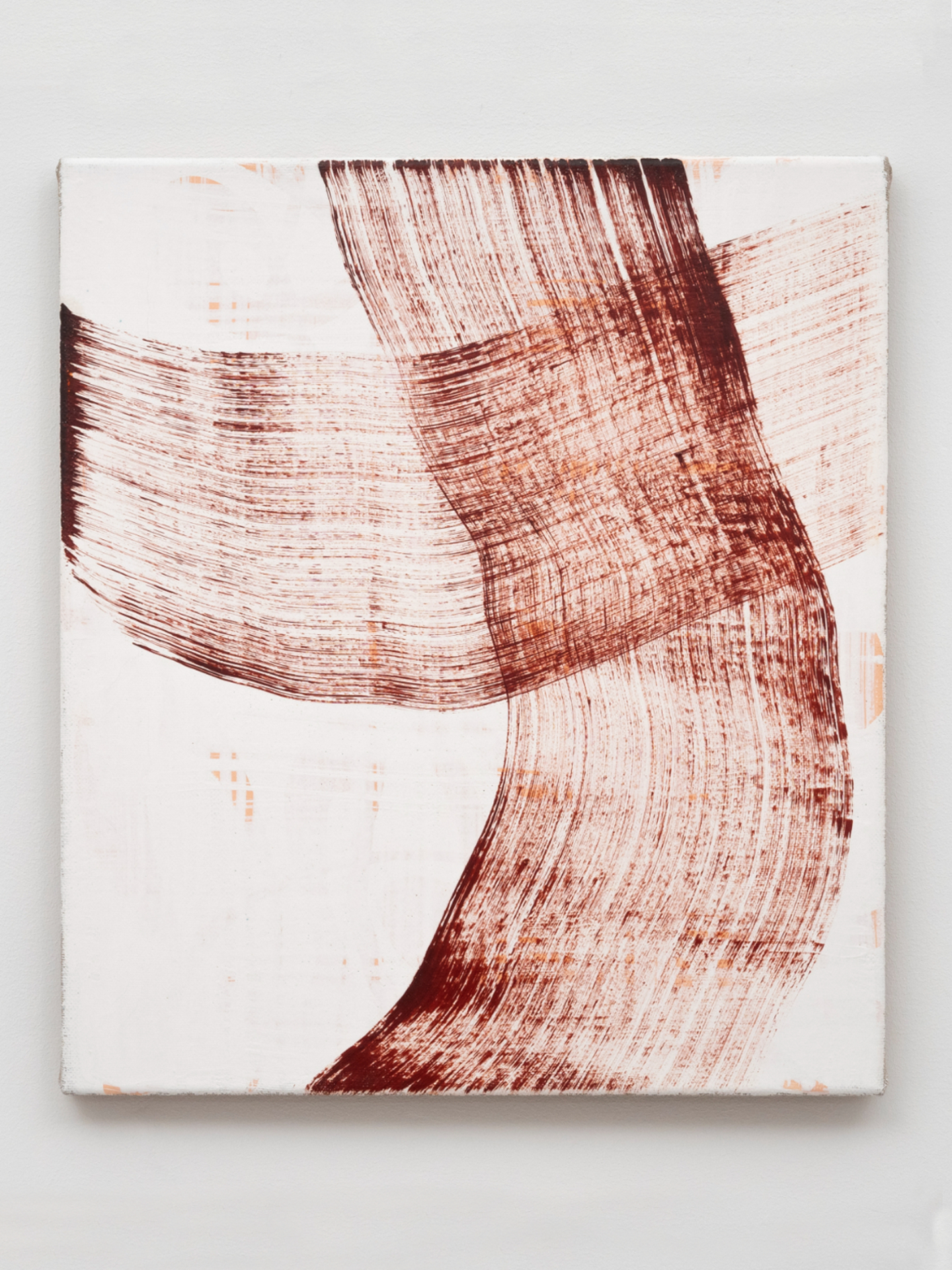 Preparation, 2016
Tempera, oil paint and hideglue-chalk-primer on canvas
40 x 35cm