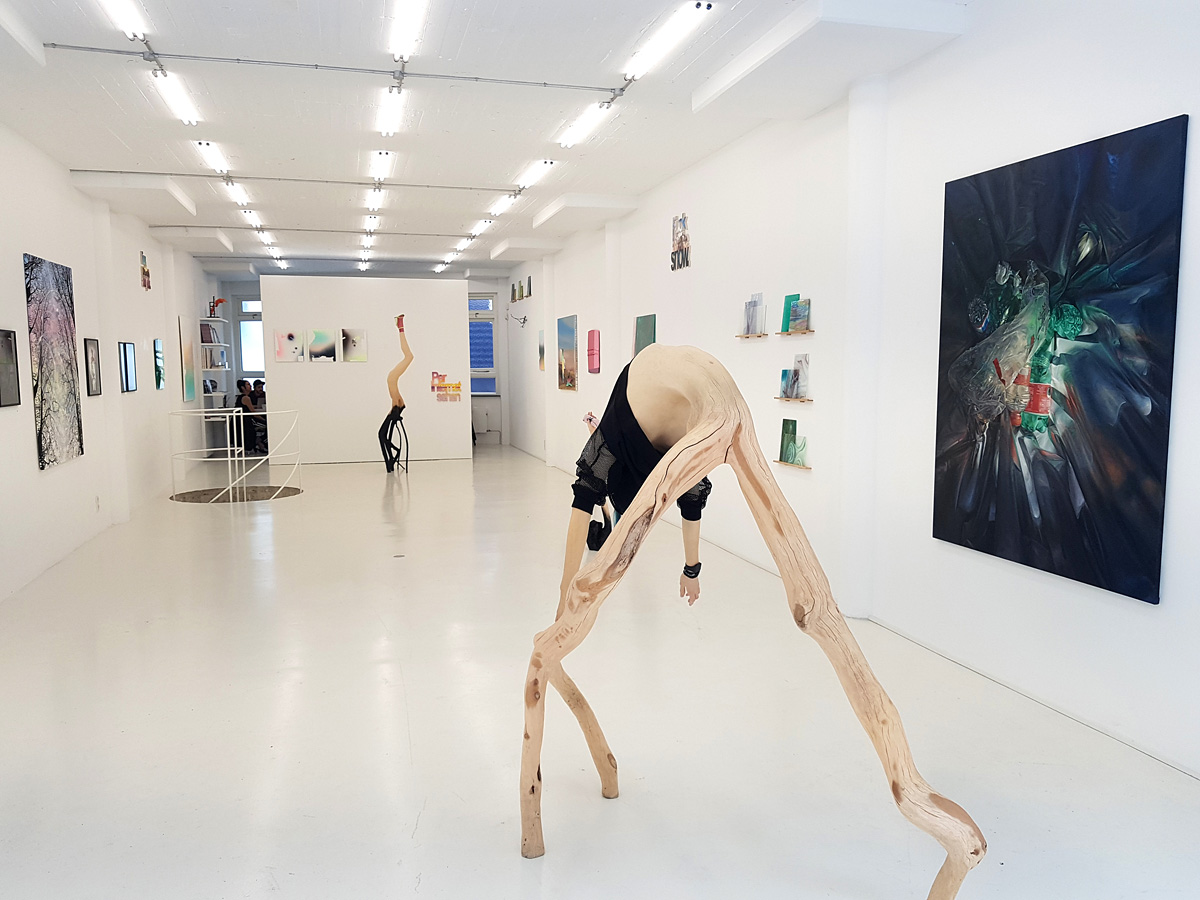 Overview of the exhibition
'Entanglement in the Anthropodreamscene'
Group exhibition curated by Silvia B.
With works by Geoffrey de Beer, Anya Janssen, Cindy Wright, Jochem Rotteveel, V&B, Niels Post & Petra van Noort and Silvia B.
Silvia B. turns her solo exhibition into a party of friends: colleagues, all creating art by elevating trash into beauty in their own personal ways. The exhibition reflects on the celebration and drama of human existence in the Anthropocene.
The curation of group shows comes natural to the artist who is known for her hybrid sculptures: "Apparently I like to tell my story by fusing different existing stories into a new one. And I always find it interesting to see how new environments activate new layers of meaning in art works."
In the past Silvia B. already created virtual group shows around Entanglement, focusing on the relations between culture and nature. She is happy to finally make one in a physical space, where this time she investigates trash as a phenomenon in street style and contemporary art.
Silvia B.'s most recent series Entanglement stems from the balancing act of contemporary life. Pivotal in this series is the shipload of dreams and goals new generations encounter nowadays: they need to be picture-perfect happy, get the most out of their life, and explore the whole world, all while minimizing their carbon footprint, reducing waste, and solving the environmental crisis.
In the sculptures of the Entanglement series the boundaries between nature and culture become fluid. The bare skin of debarked trees blends seamlessly into that of human adolescent body parts, intertwining both their vulnerability and their will to live.
In Entanglement in the Anthropodreamscene these hybrid beings are surrounded by kindred spirits, breathing a sense of fluidity between fatalism and festivity.
Silvia B.
Photo's by Trendbeheer
Niels Post & Petra van Noort
On Spam, Comment Spam #91 #Sunset, 2020
Hand sawn poplar plywood and ink
50 x 50cm
Silvia B
Zoë's Break, 2020
Mixed media on branch, bikini bottom, espradille
105 x 150 x 45cm
Anya Janssen
We are stardust (Bubble), 2009
Oil on linen
40 x 40cm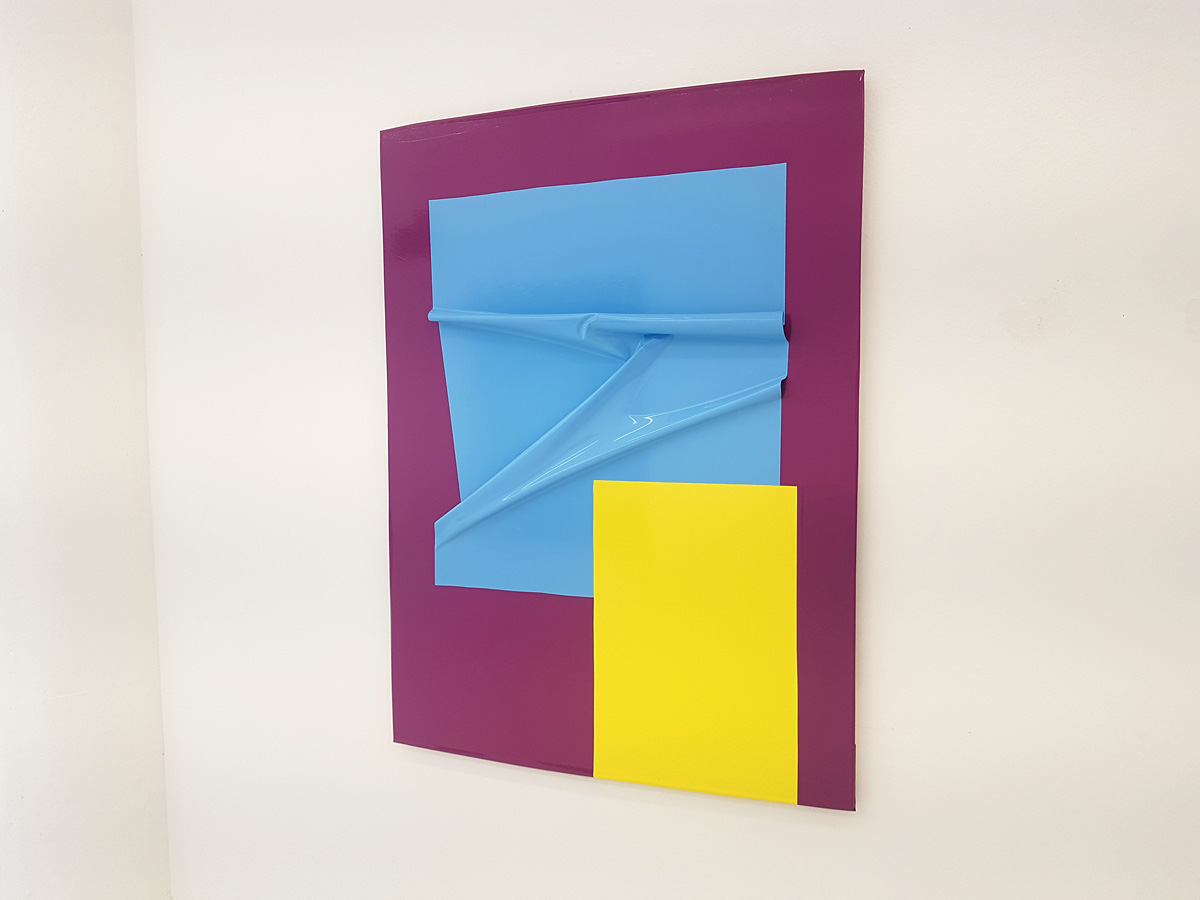 Jochem Rotteveel
Yellow don't mind blue and purple. 2019
60 x 80cm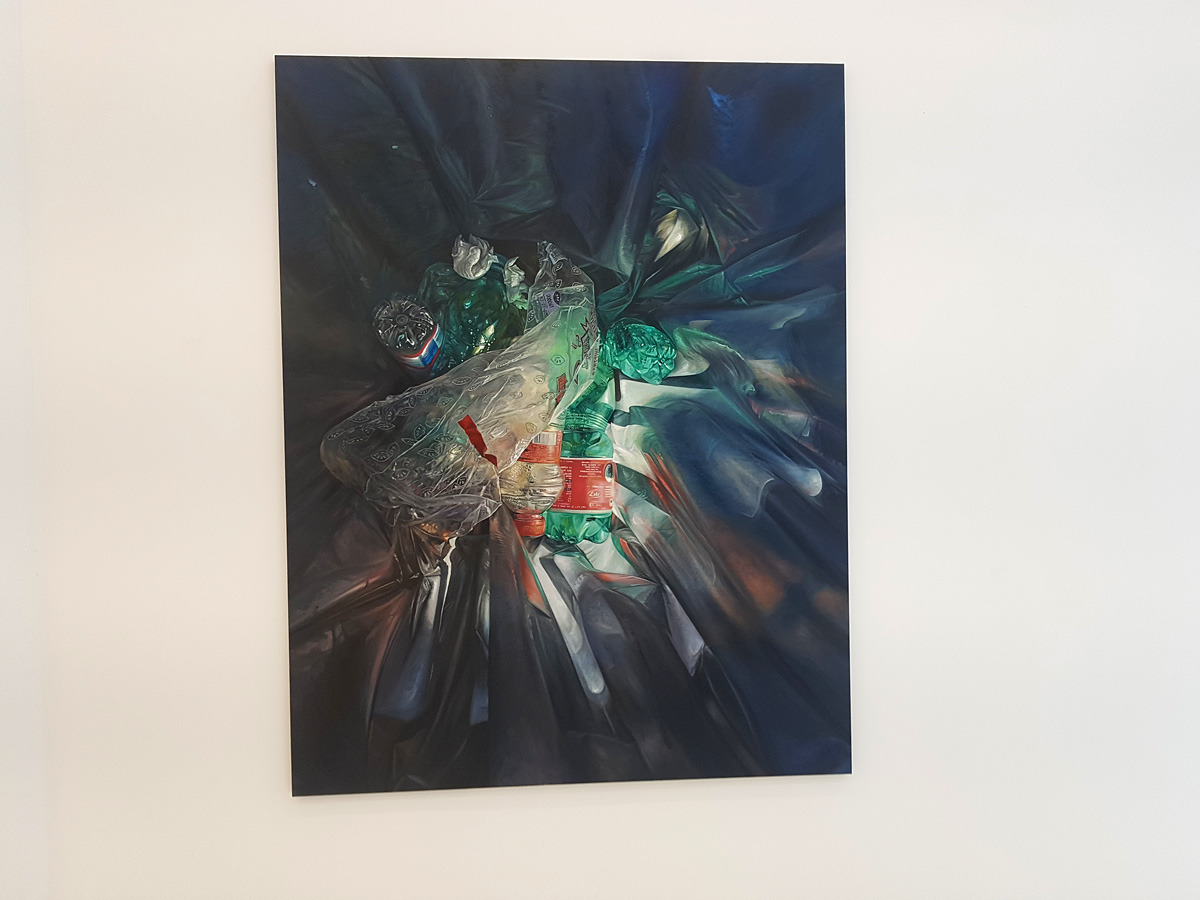 Cindy Wright
Forum Romanum
Oil on linen
180 x 140cm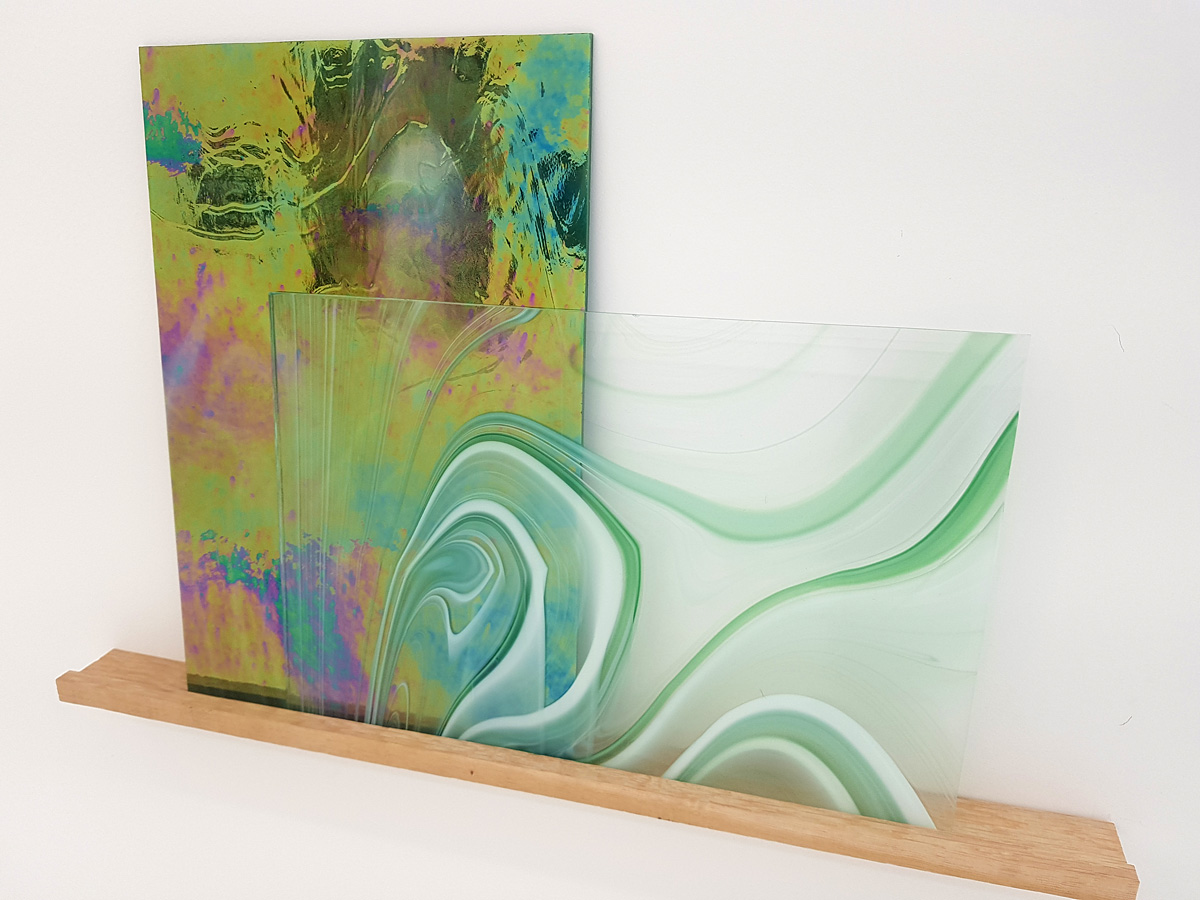 Geoffrey de Beer
Peacock, 2016
Glass and oak
30 x 32 x 4cm
Geoffrey de Beer
Quand on a que l'amour, 2020
Glass and oak
122 x 70cm


Silvia B
Kaya's Journey, 2020
Mixed media on partly burned tree branch, polished artificial. nails, jewelry, Iphone 7 in sillicon case
117 x 26 x 20cm

Niels Post en Petra van Noort
On Spam, Comment Spam #107 #Sunset, 2021
Hand sawn poplar plywood and ink
50 x 50cm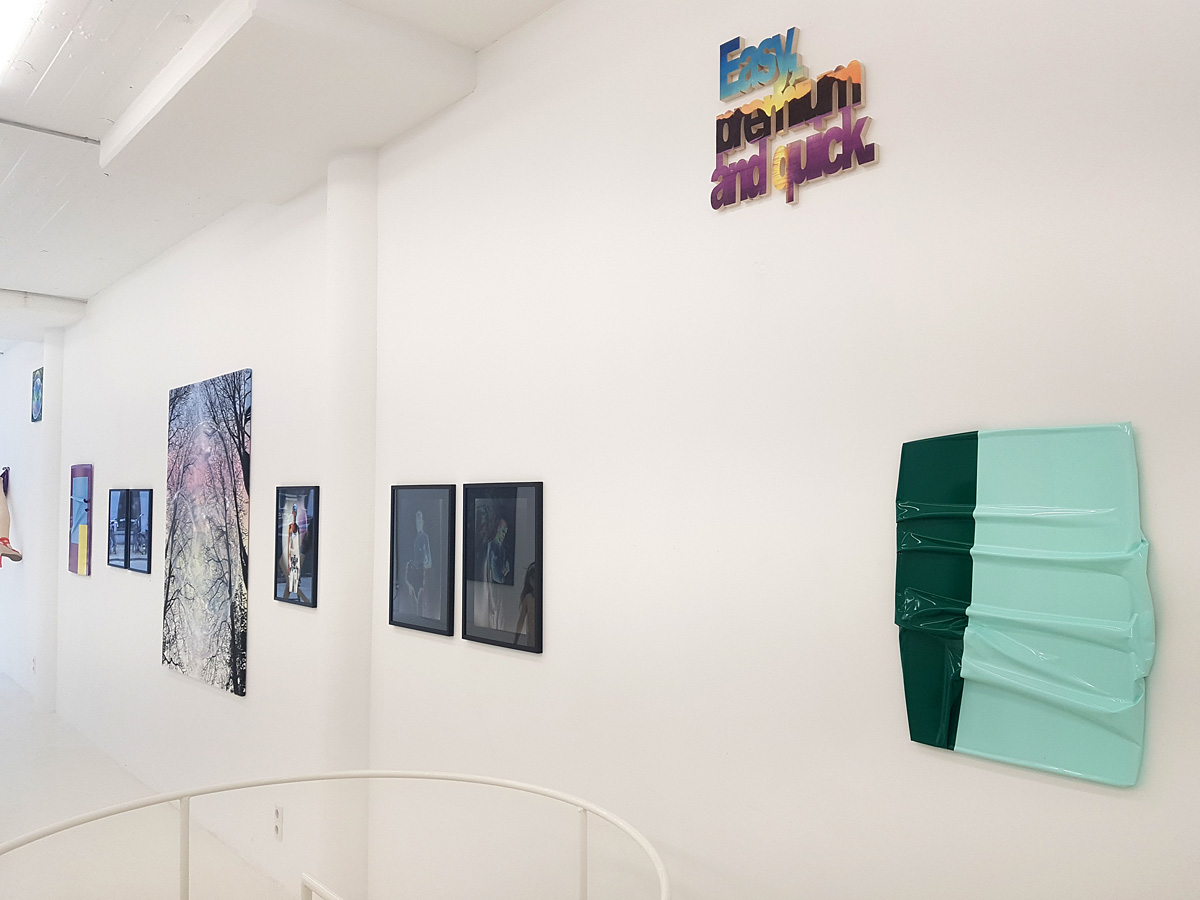 Overview of the exhibition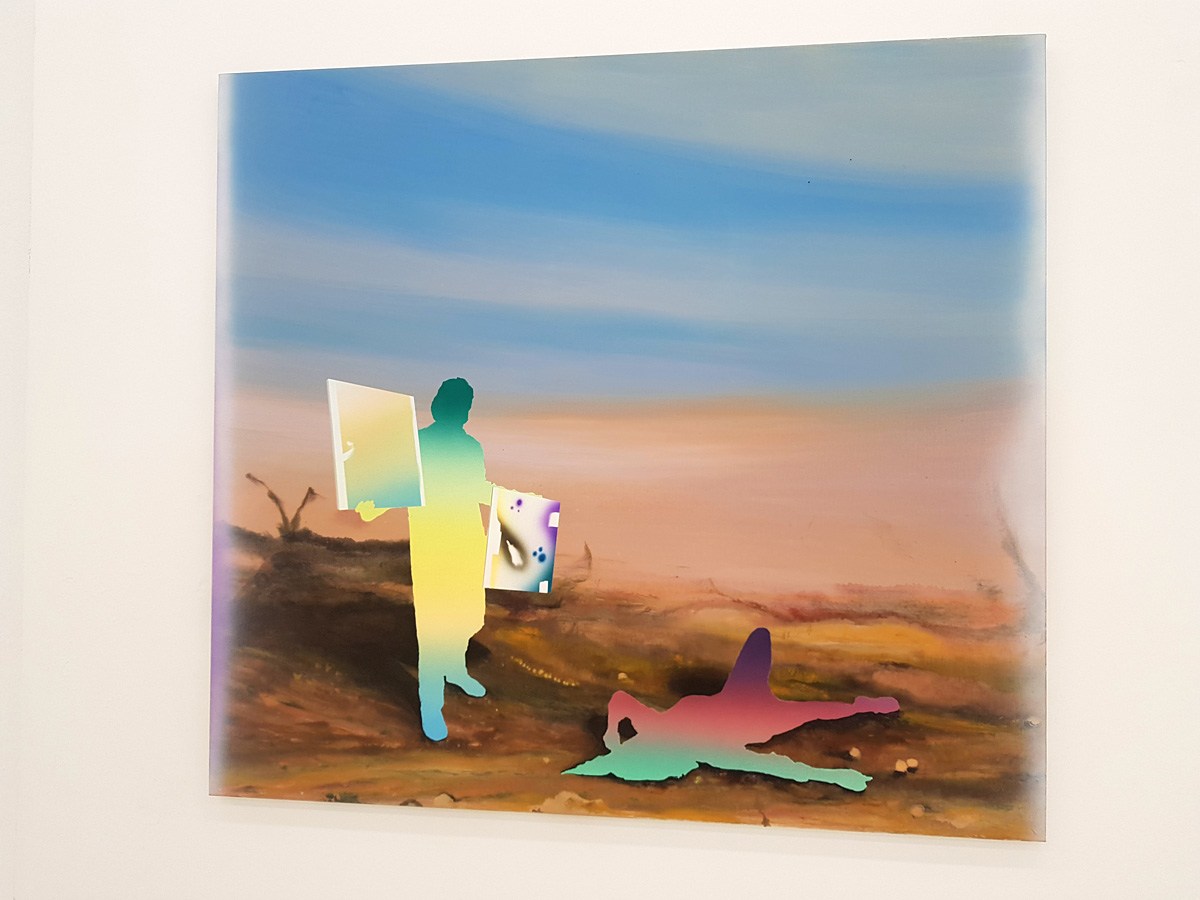 V&B
The Promotion of Deliberation
Mixed paint on canvas
100 x 110cm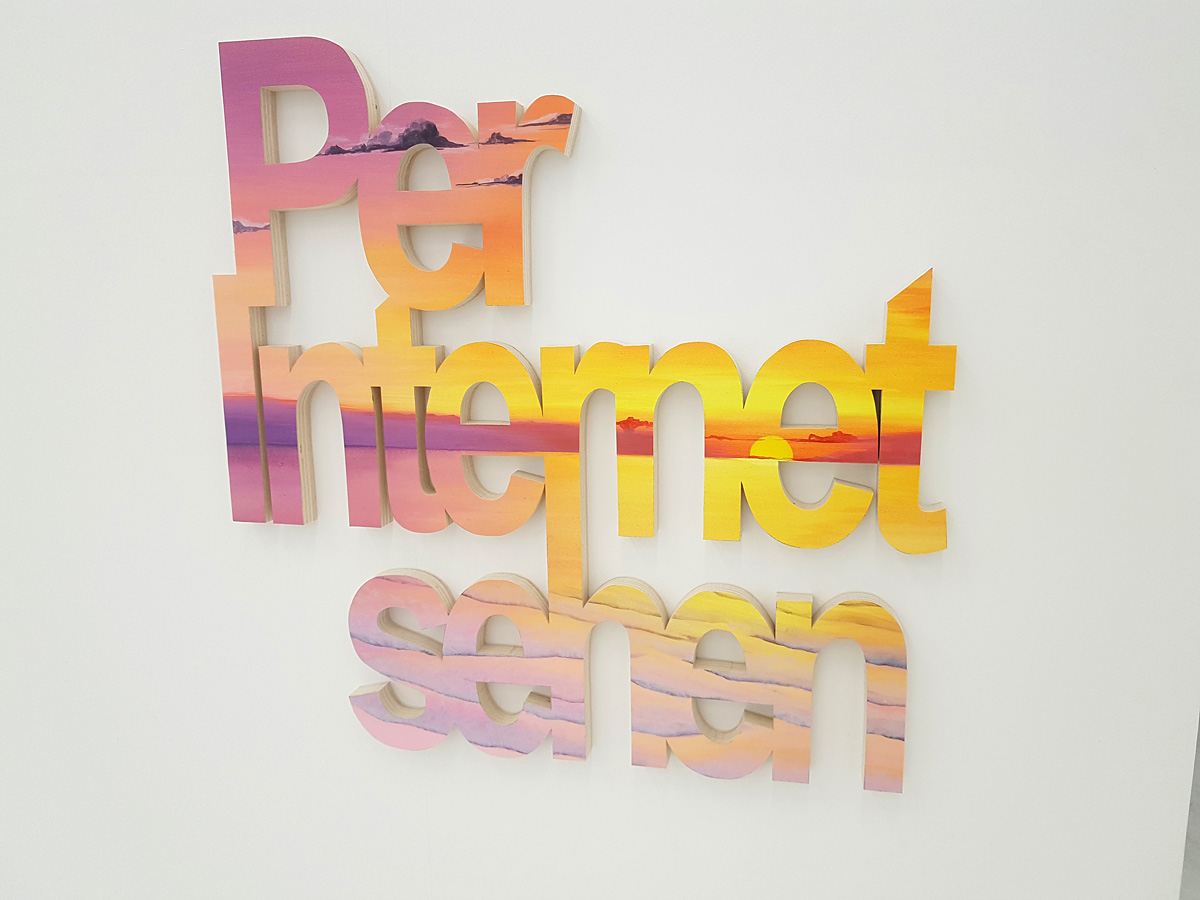 Niels Post en Petra van Noort
On Spam, Comment Spam #106 #Sunset, 2021
Hand sawn poplar plywood and ink
50 x 50cm