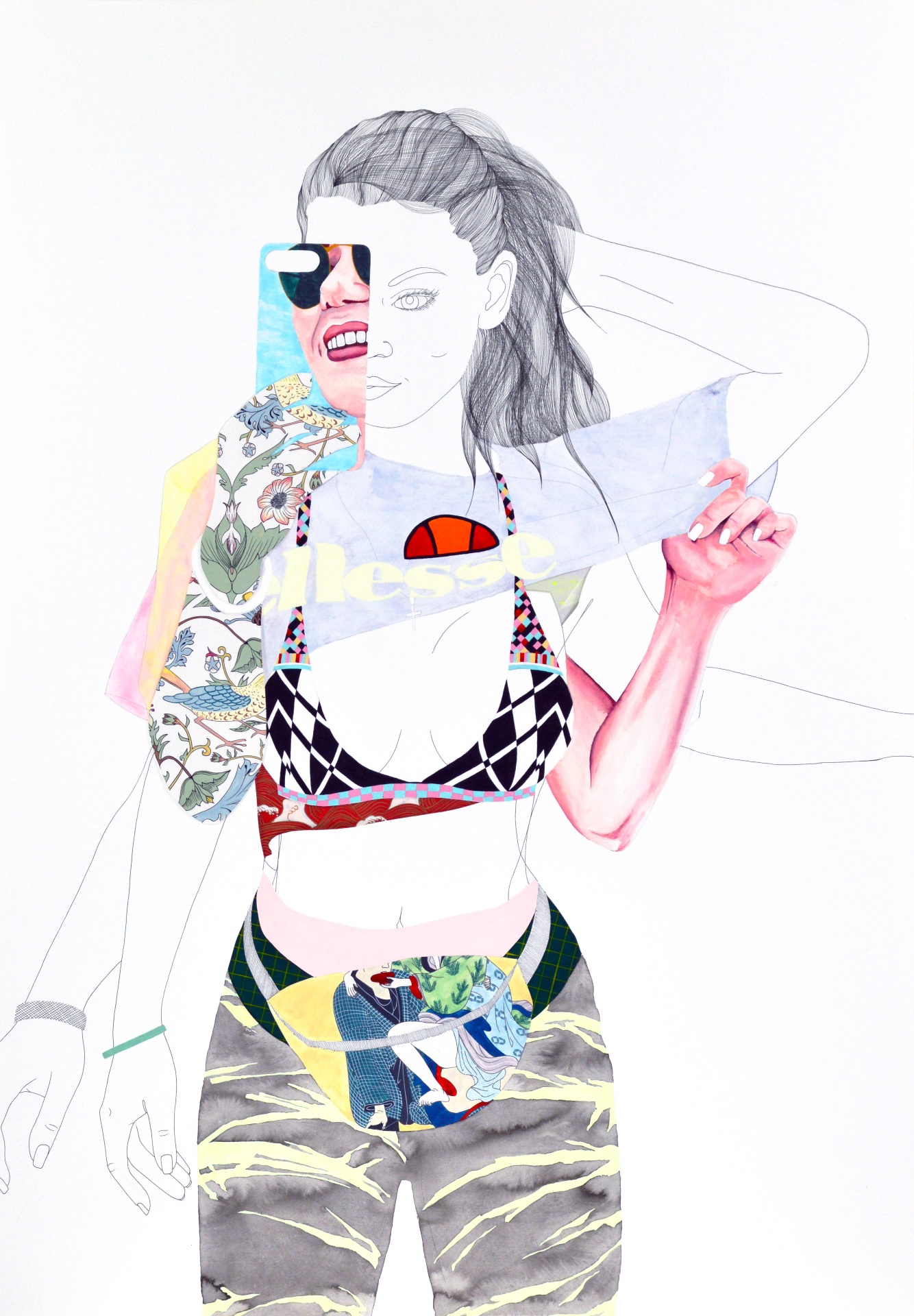 Petra van Noort
'elleenoou', 2020
Mixed media on paper
100 x 70 cm
Petra van Noort
Excess, desire and incapability as displayed on the internet are an important source in Petra
van Noort's work. She transforms the absentminded scrolling culture of today into still images
in an extremely labour-intensive way.
The series 'Instagirls' portrays women who post thousands of photos of themselves on
Instagram in the hope of a career as an influencer, even though they hardly have any
followers. The artist follows their feed and uses posted selfies and personal elements from
their Instagram account to build up large collage-like murals and drawings.
The works are mostly made in series in which the main subject strives to fit in a mold and
has to meet certain expectations. The person appears to be able to move free and happy but
must meet strict requirements imposed by their personal or professional environment.
Over the years the works have opened up, through playing with lines and preserving empty
spaces. By placing different visual elements on top of each other, more movement is created
and the emphasis is placed on the different aspects of the subjects personality. The works
are constructed by combining various photos that are found on their profile with patterns and
elements from their home country/city or that have a connection with their personal interests.
Graphic patterns are mixed with realistic images. All elements are drawn by hand and are
constructed with multiple materials and with various techniques that complement each other
in the process.
Petra van Noort (1981) works in Rotterdam, NL. She studied 3D/Sculpture at The Royal
Academy of Art in The Hague.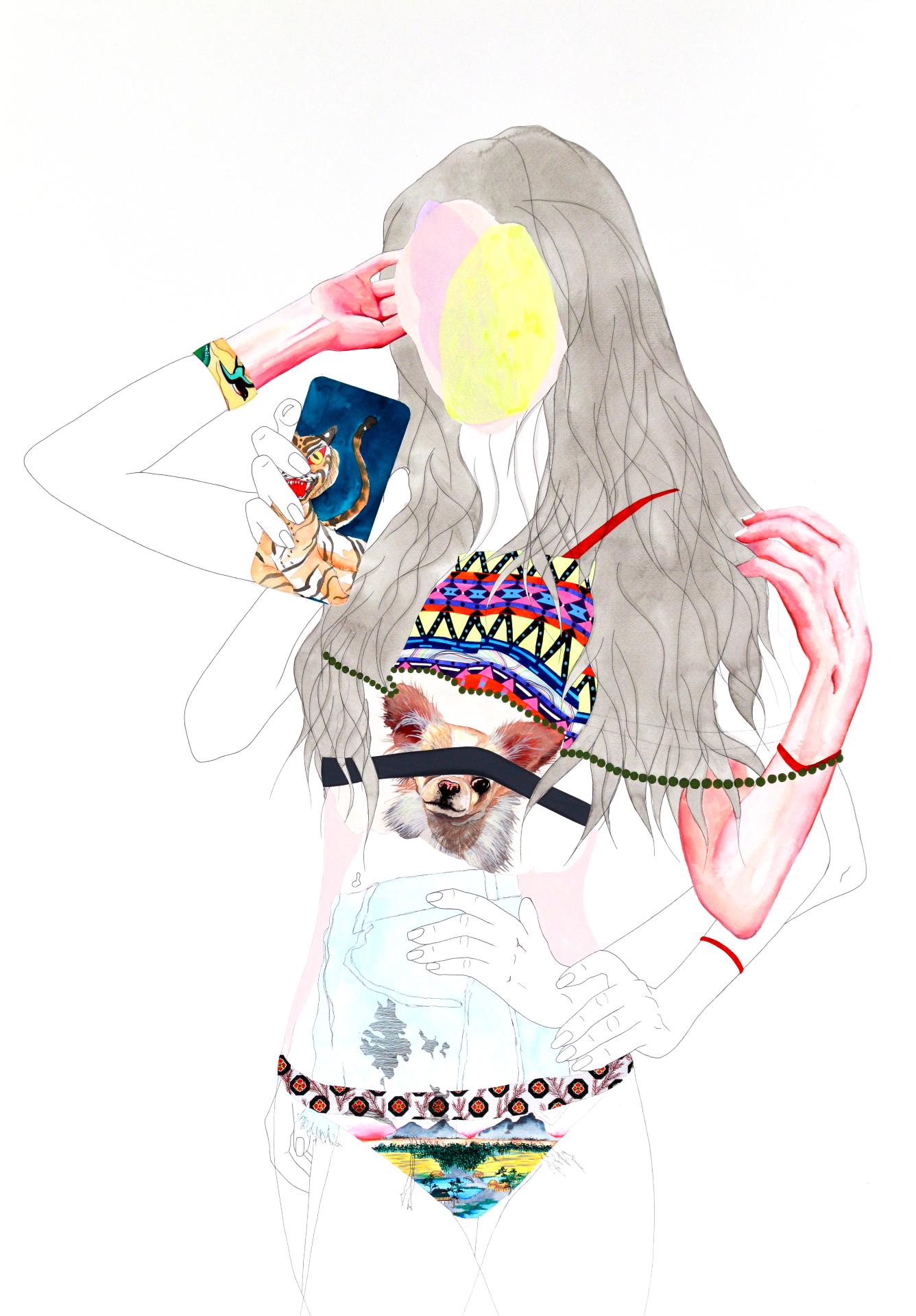 Petra van Noort
'alena_barkouskaya', 2020
Mixed media on paper
100 x 70 cm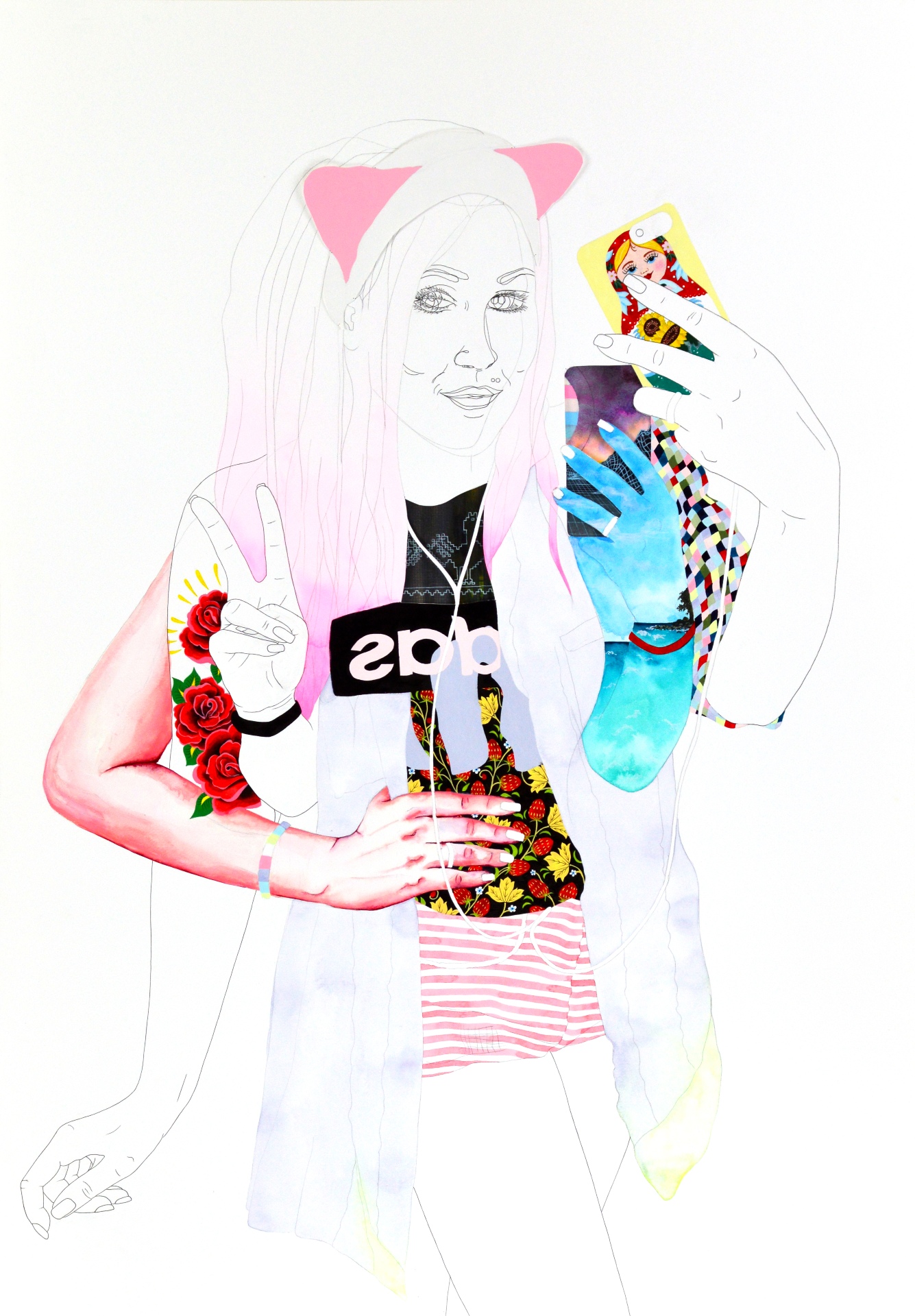 Petra van Noort
'marrry_wine', 2020
Mixed media on paper
100 x 70 cm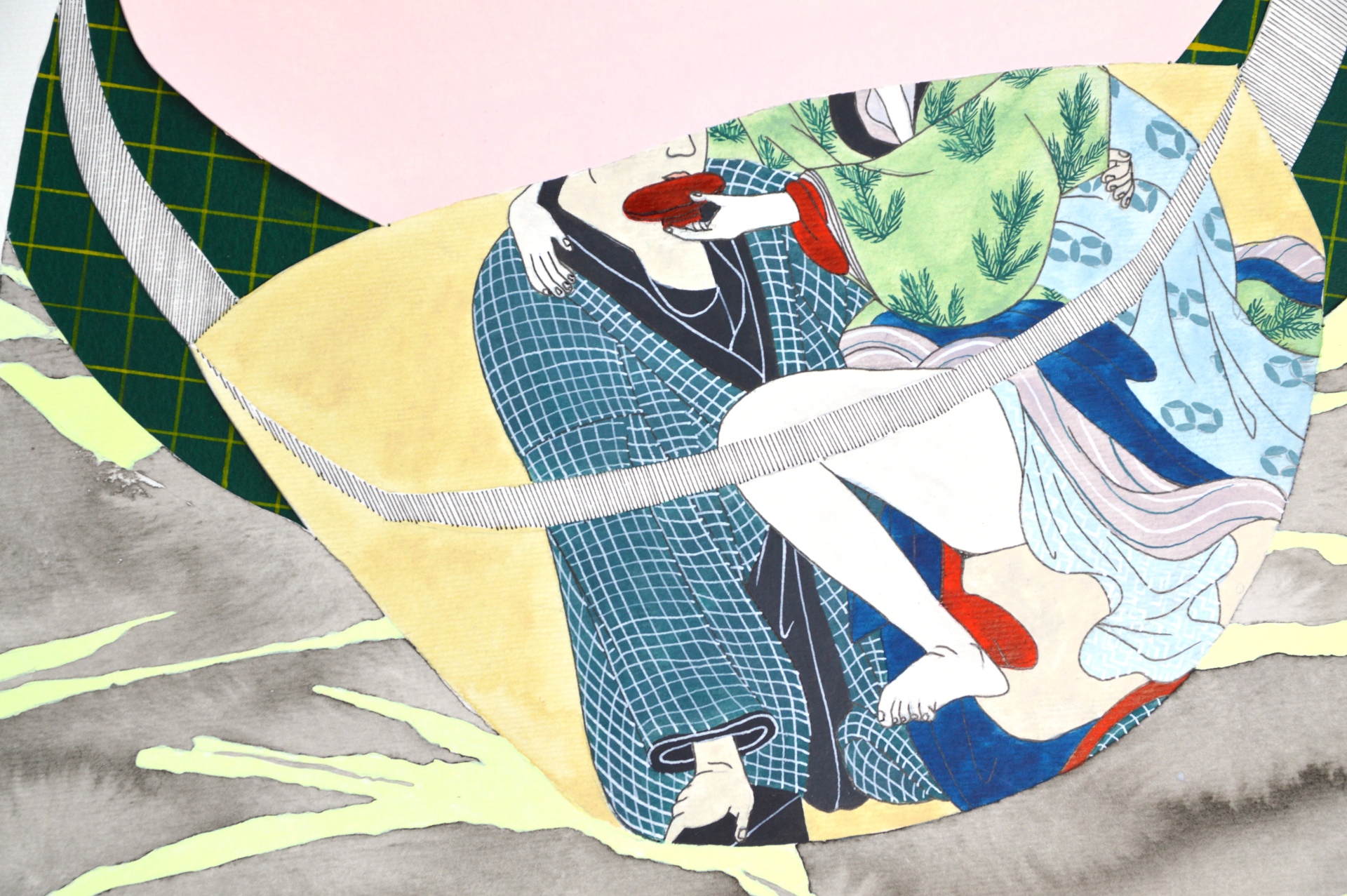 Petra van Noort
Detail 'elleenoou', 2020
Mixed media on paper
100 x 70 cm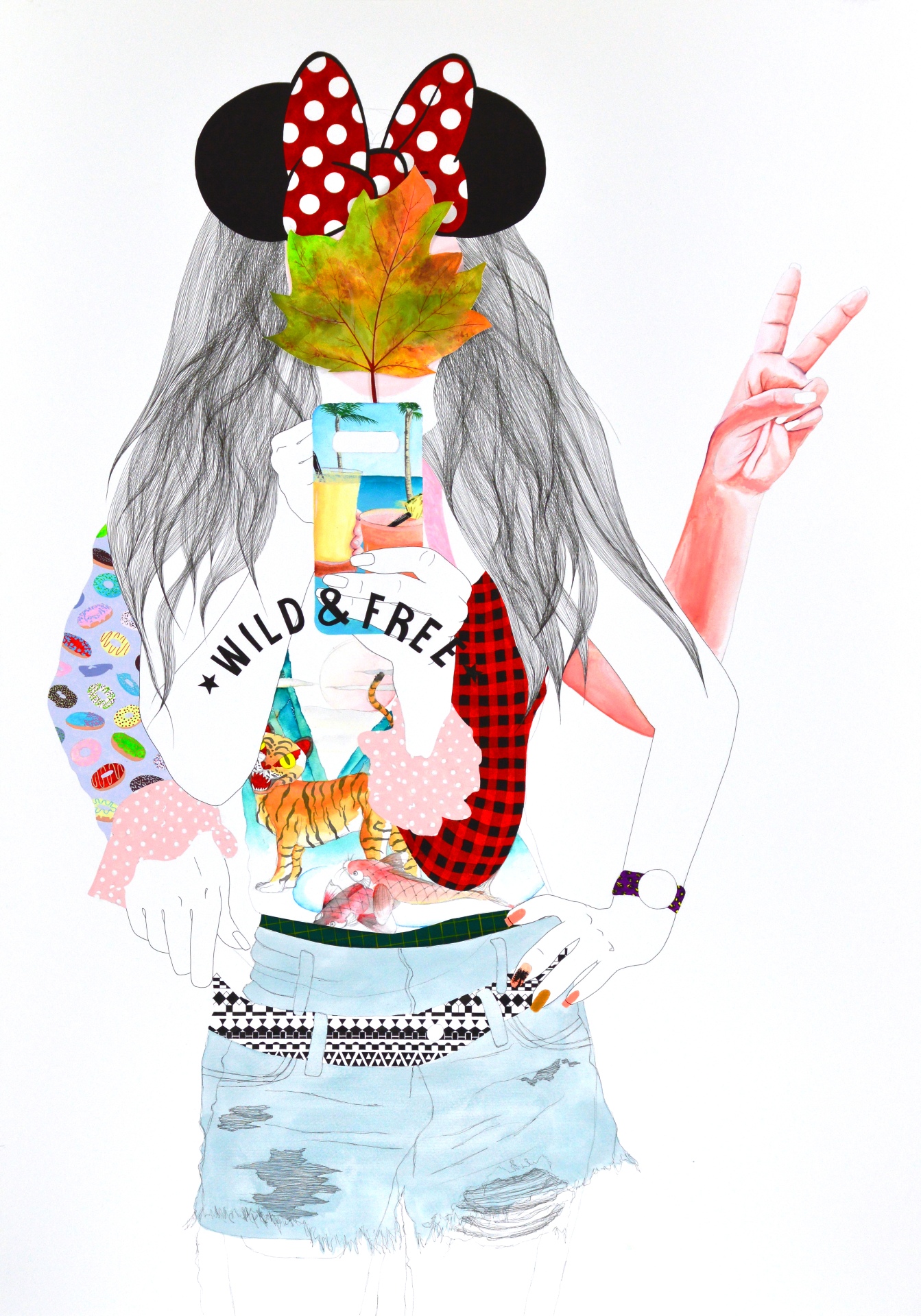 Petra van Noort
'the_real_v_s', 2020
Mixed media on paper
100 x 70 cm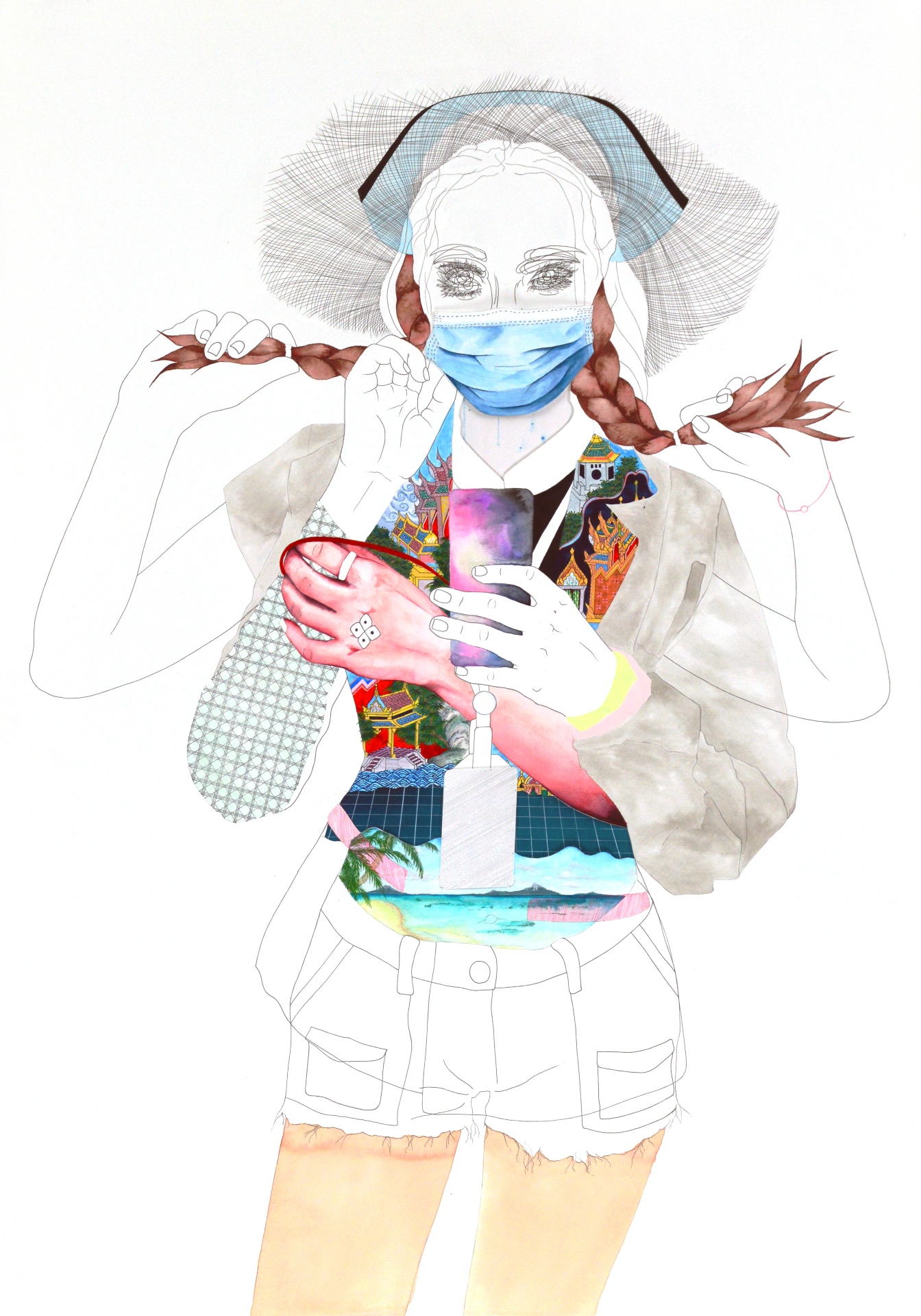 Petra van Noort
'morakottha', 2021
Mixed media on paper
100 x 70 cm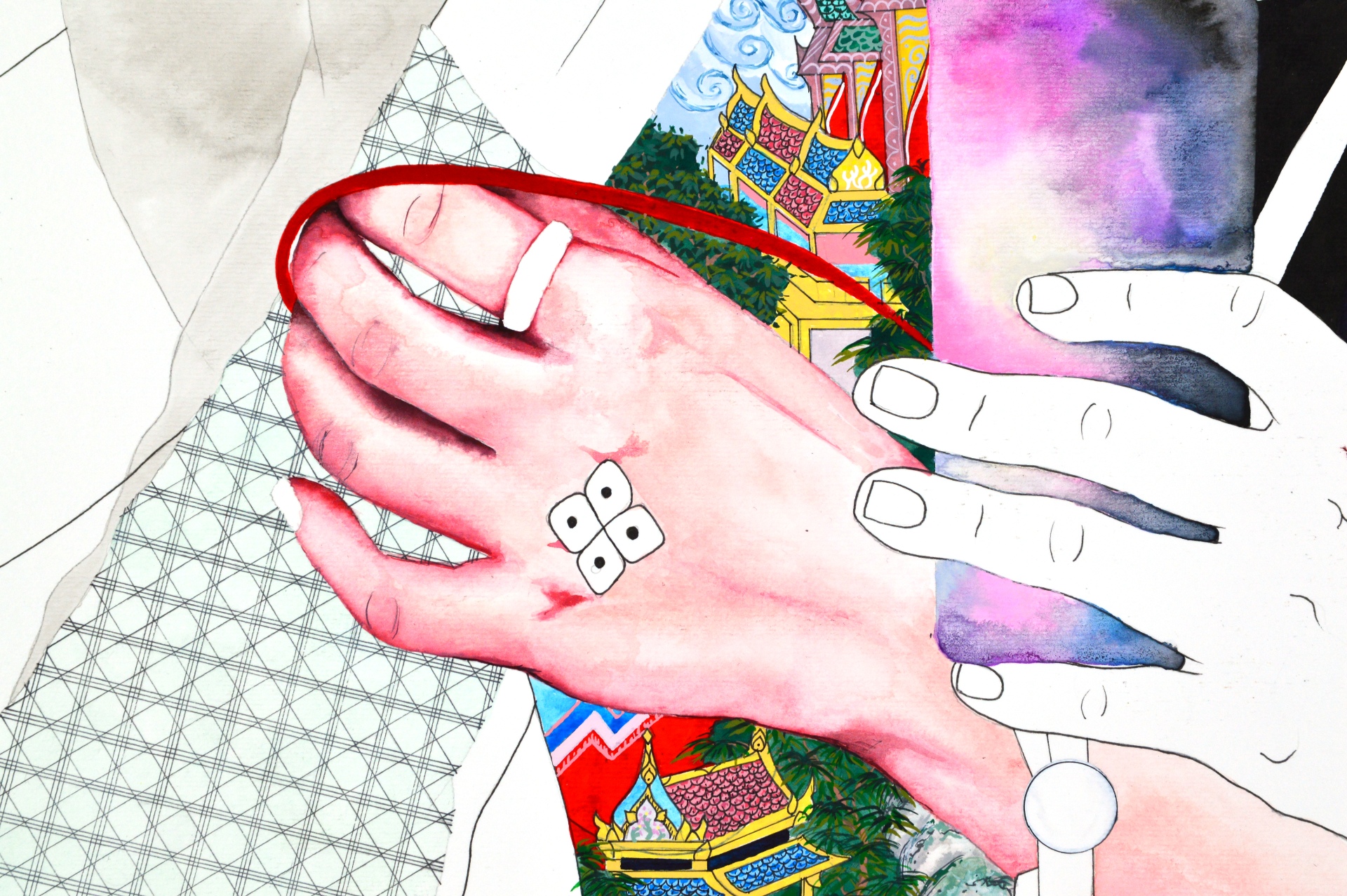 Petra van Noort
Detail 'morakottha', 2021
Mixed media on paper
100 x 70 cm