'Matter Matters'
Solo exhibition of Lizan Freijsen
'Touch is our first sense. Through touch we make art, claim our possession, who and what we love. We leave traces and find our place in the world; touch is how we connect'.
Lizan Freijsen is fascinated by materials that invite feeling. Mastering a technique, working manually, and experiencing resistance gives a different perspective on tactility.
Softening architecture, covering surfaces, carpets are used to dampen the acoustics in the gallery space of NL=US Rotterdam. Colorful carpet strips on benches, monumental wallpaper combined with organic structures reflect on the chemistry of everyday life. This installation invites you to stay, and stay longer.
Freijsen's inspiration remains fungi, they transform waste like unusable oil and plastics into a fertile material, there is a circular process that potentially enables new life. It is her mission to translate these, to the eye, slow and invisible processes into a sensory experience, hoping to increase the appreciation for microorganisms, the world of 'the small'.
She aims for awareness, reuse of resources and care for the immediate living environment.
After a time when distance was the norm and touch was axed, contact seemed like something to avoid. This exhibition is an ode to the physical world, an invitation to feel and share in kindness.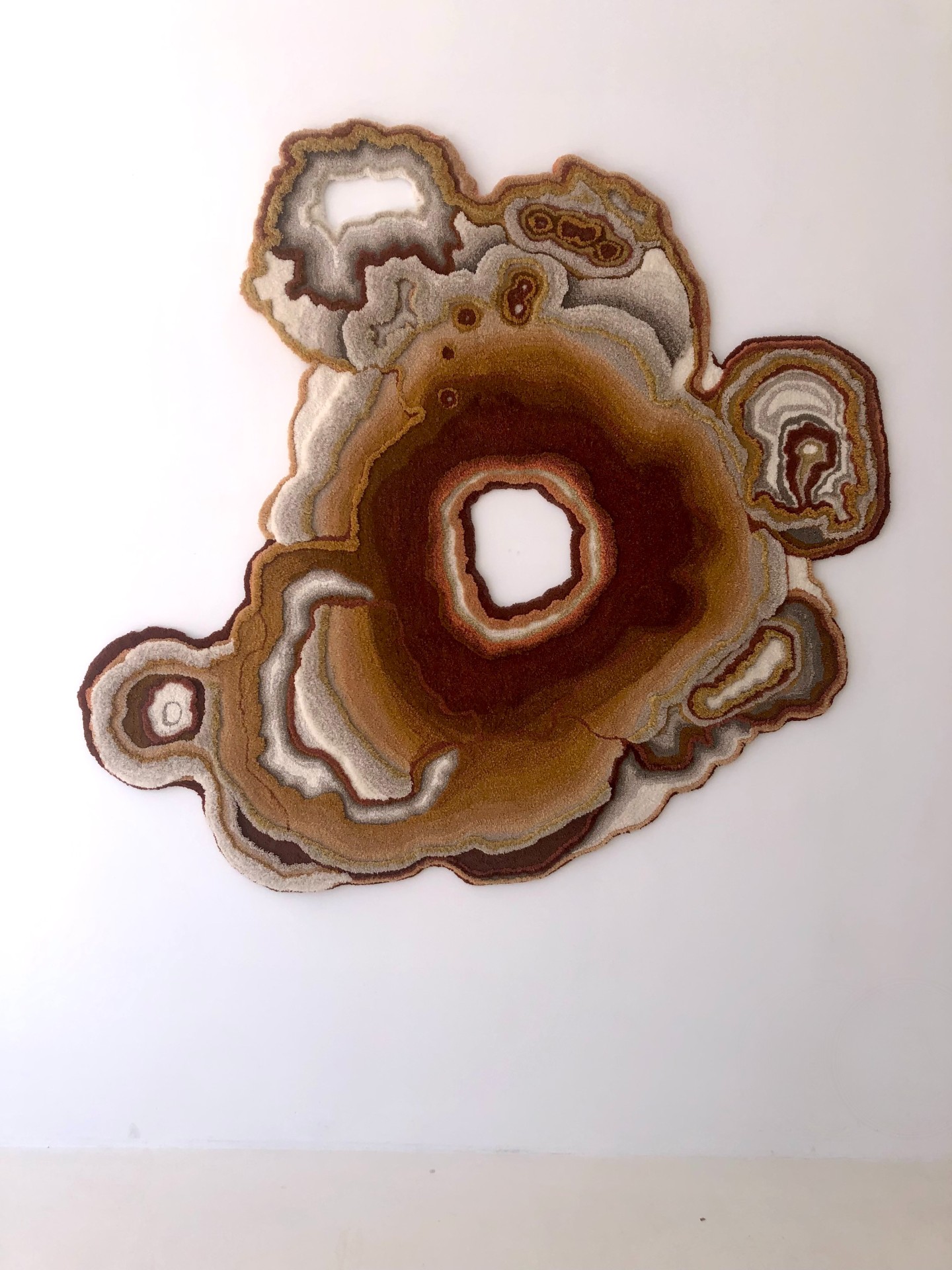 Audreselles Carpet
170 x 180cm
100% New Zealand wool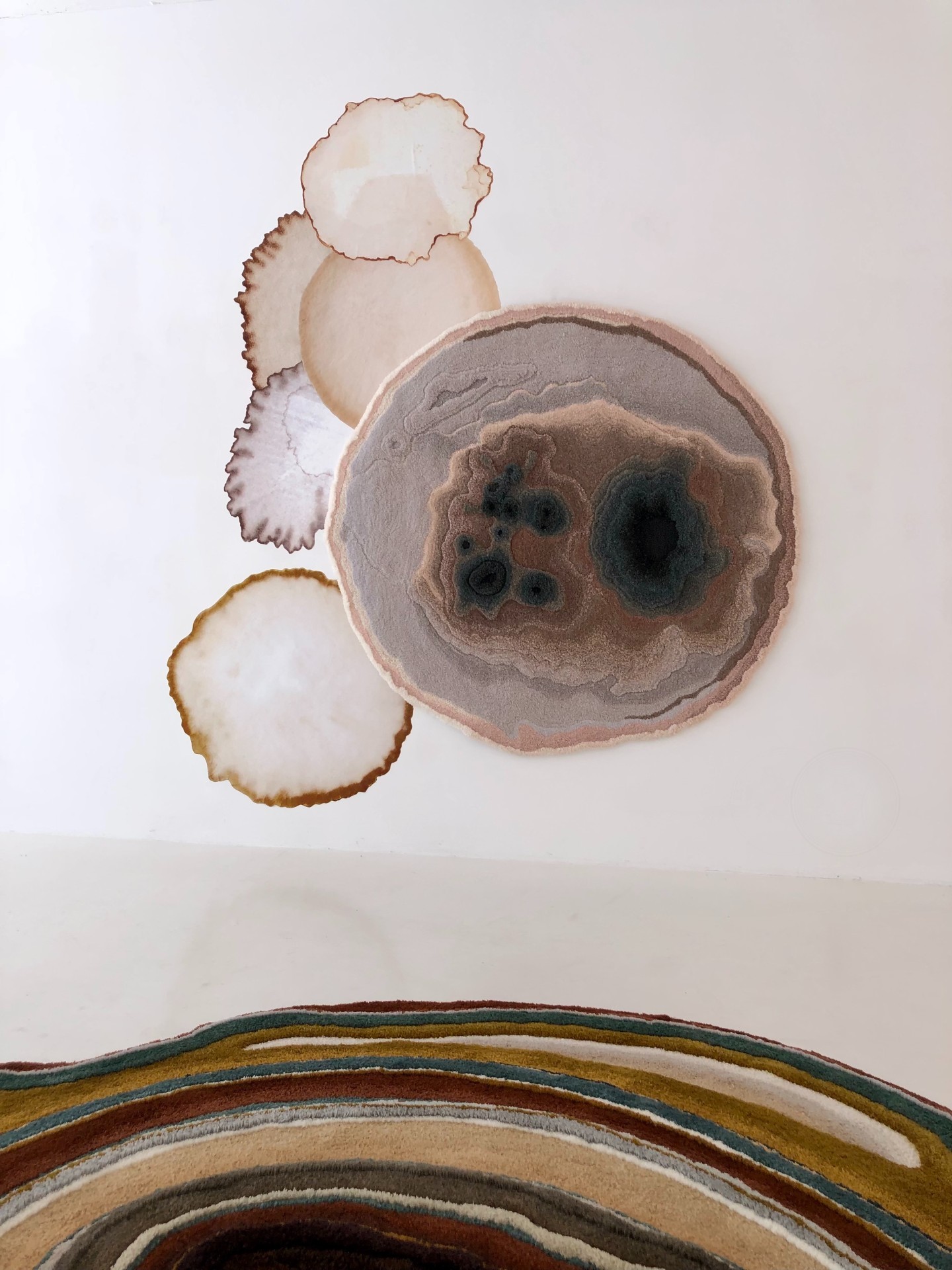 Pink Fungi Carpet
135 x 135cm
100% New Zealand wool
Wallpaper stains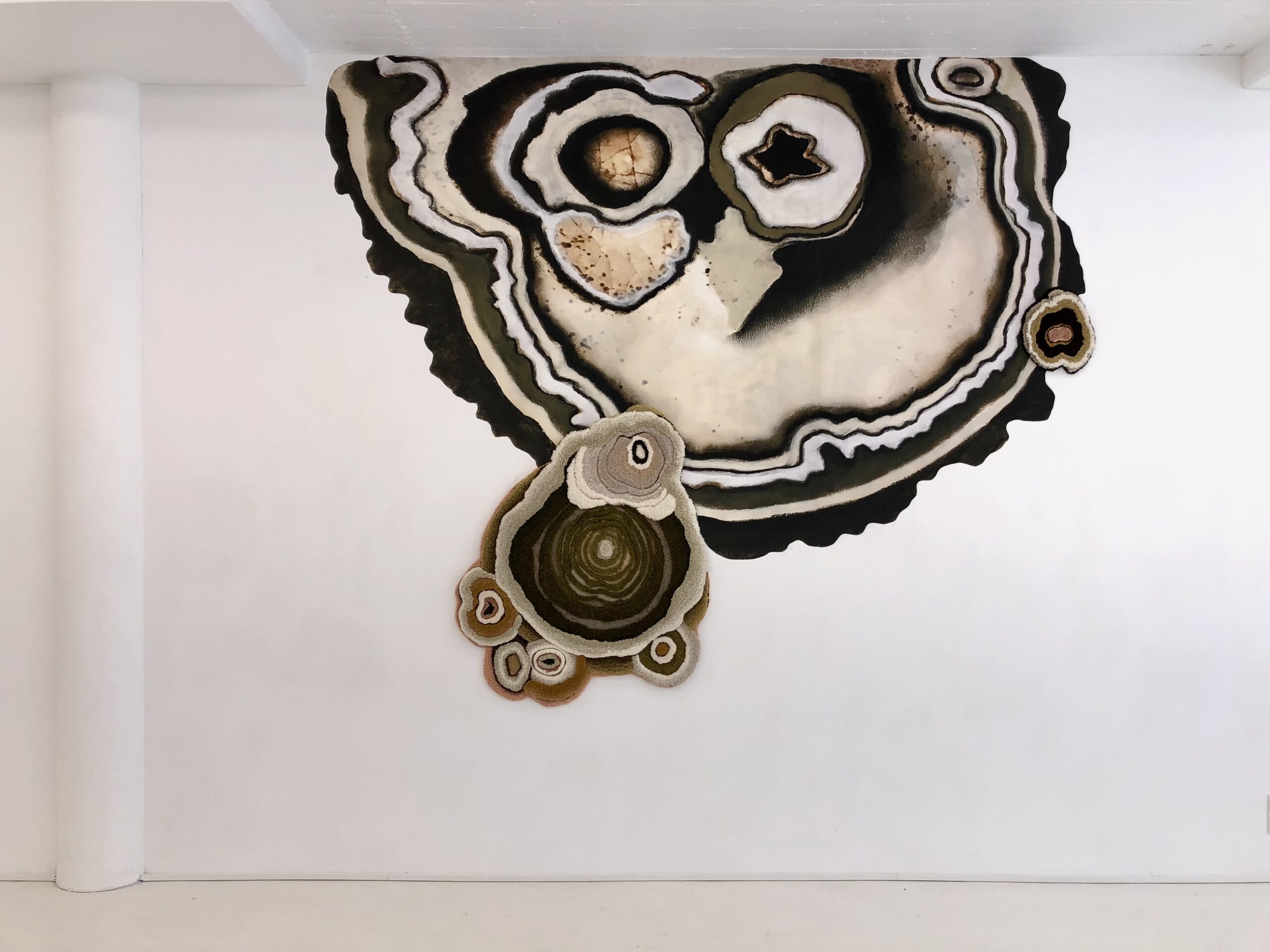 Installation Matter Matters
Green Fungi with pink carpet, Pink dot carpet
100% New Zealand wool
Wallpaper of black velvet drawing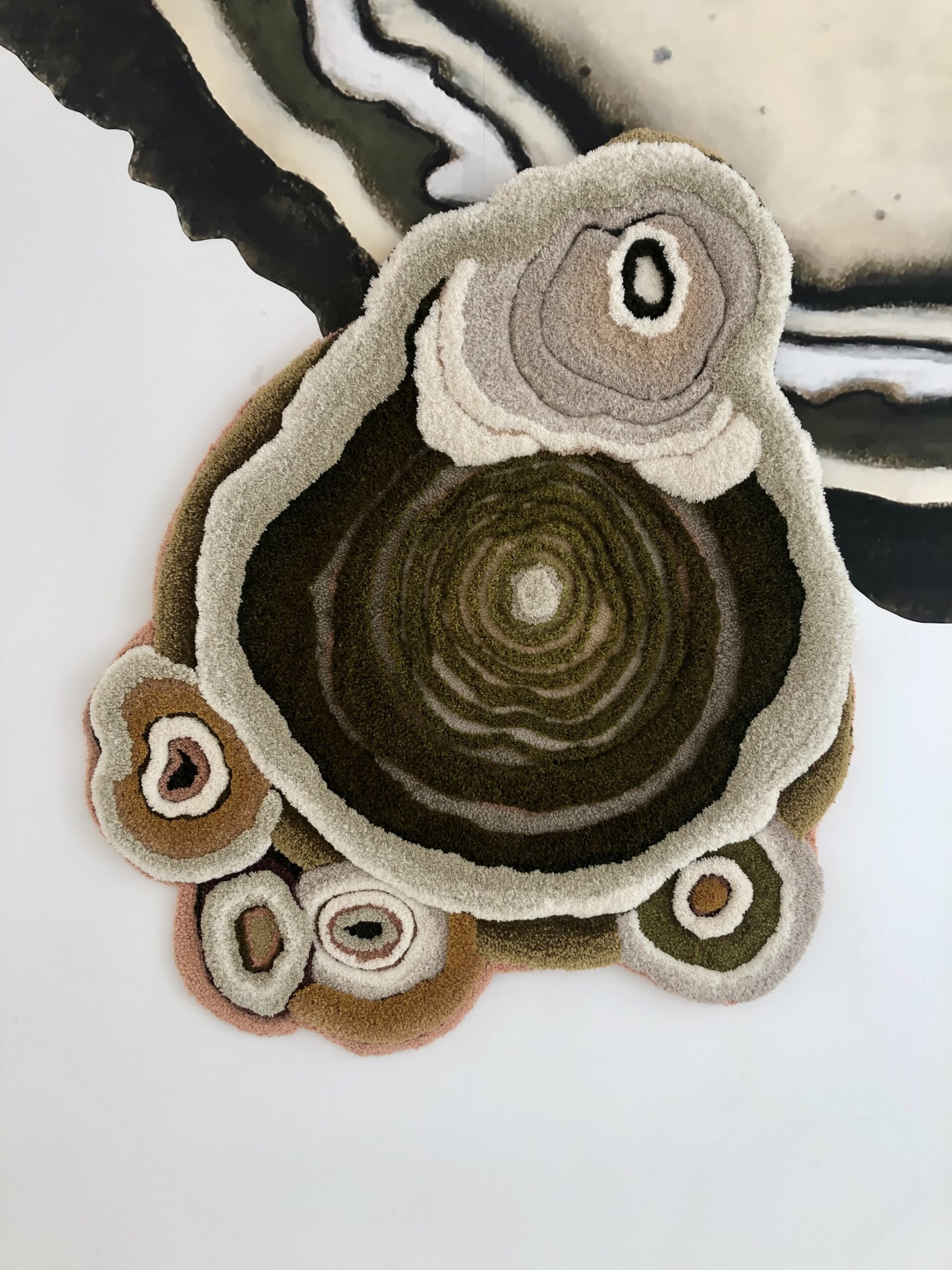 Green Fungi with pink carpet
100% New Zealand wool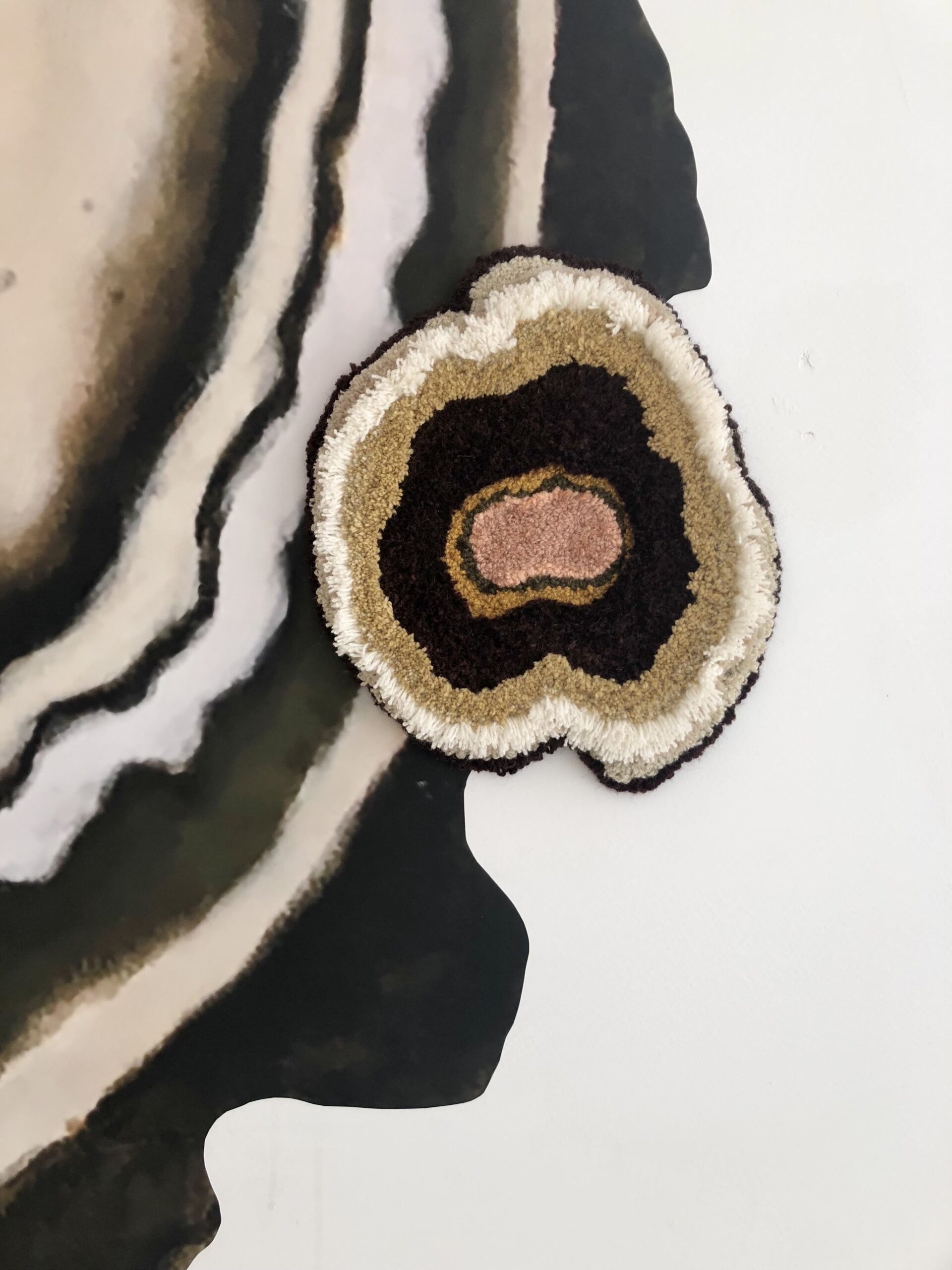 Pink dot carpet
100% New Zealand wool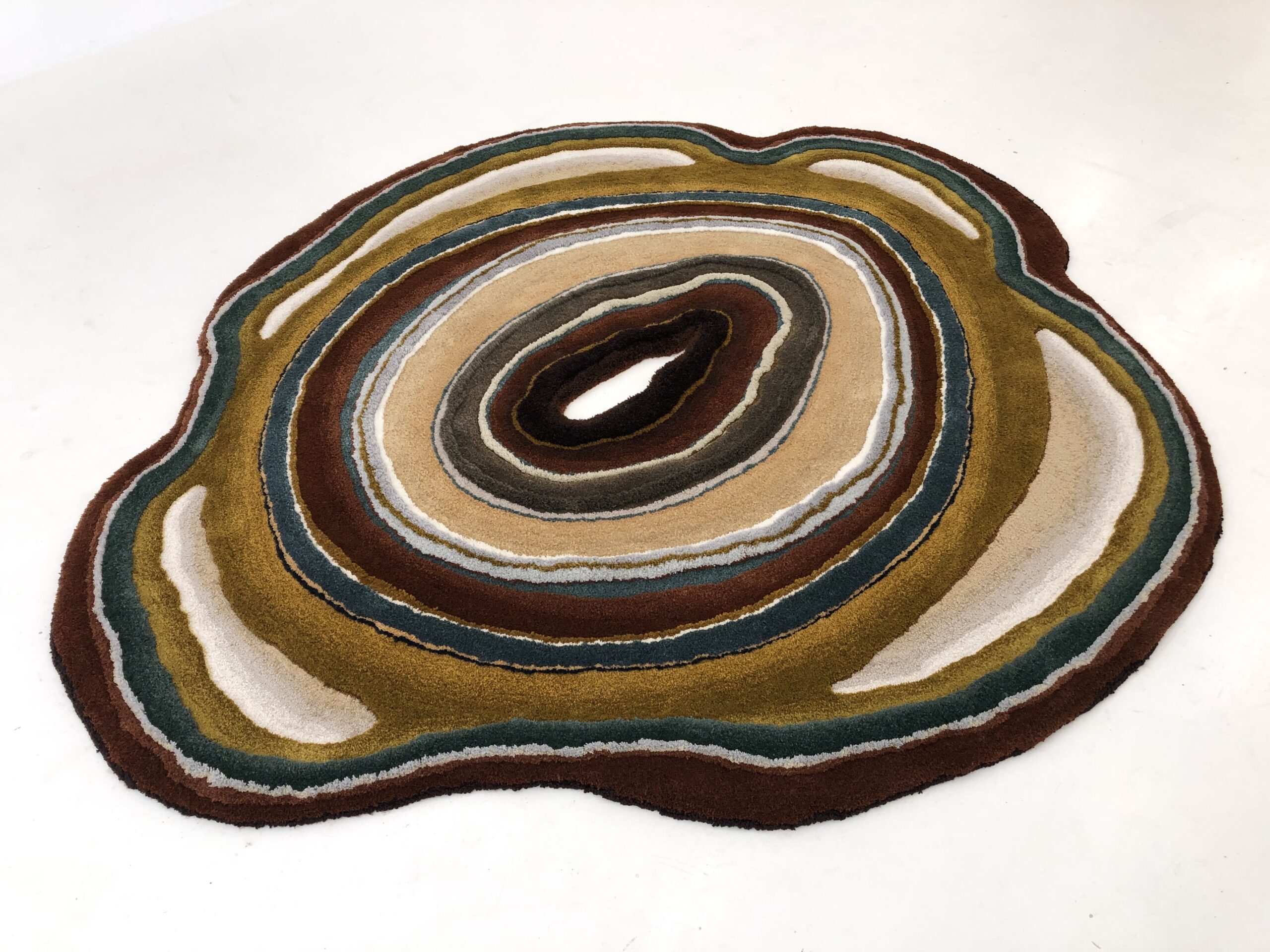 Circular Carpet
220 x 260cm
100% New Zealand wool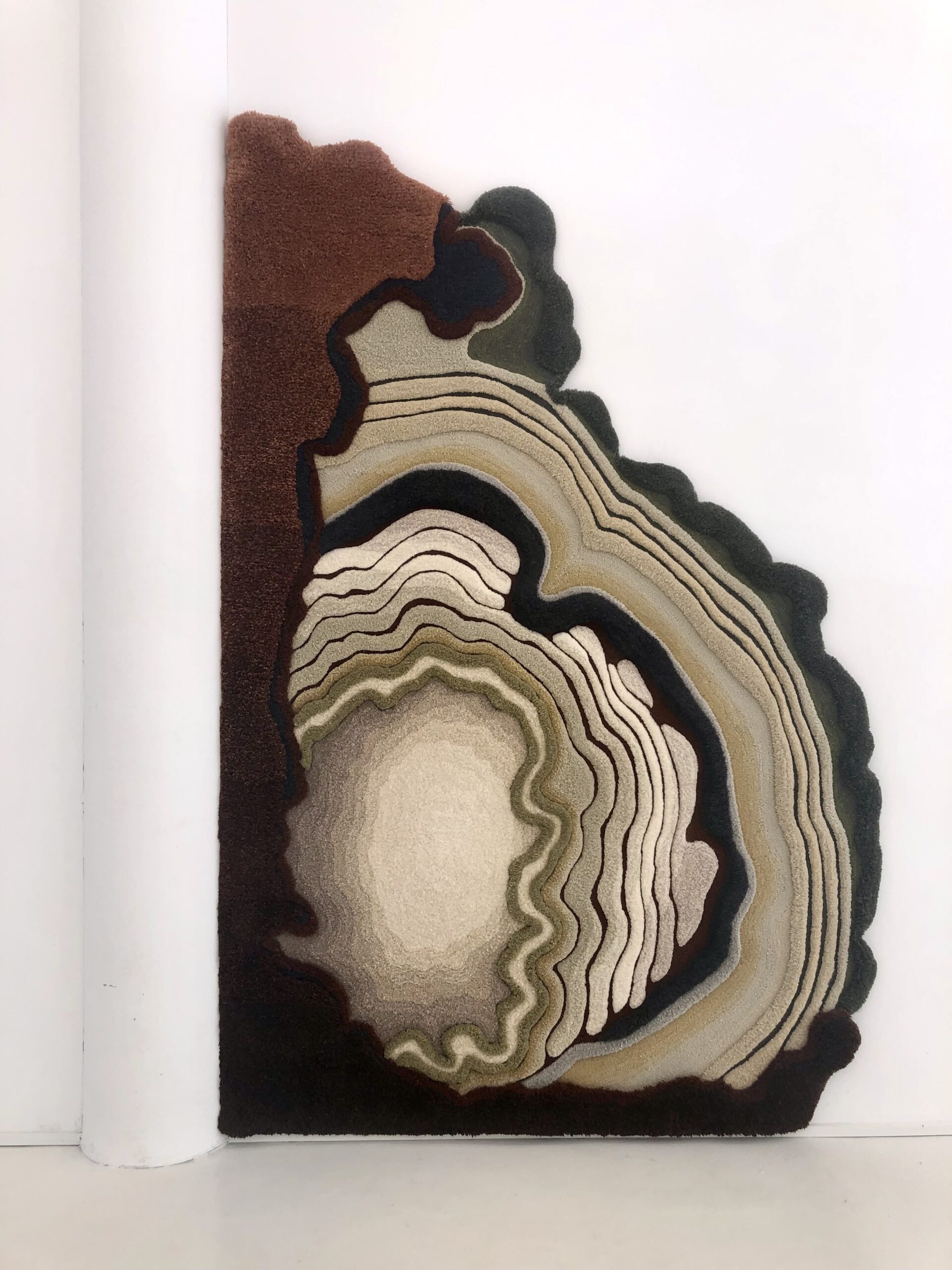 Corner Carpet in browns
200 x 160cm
100% New Zealand wool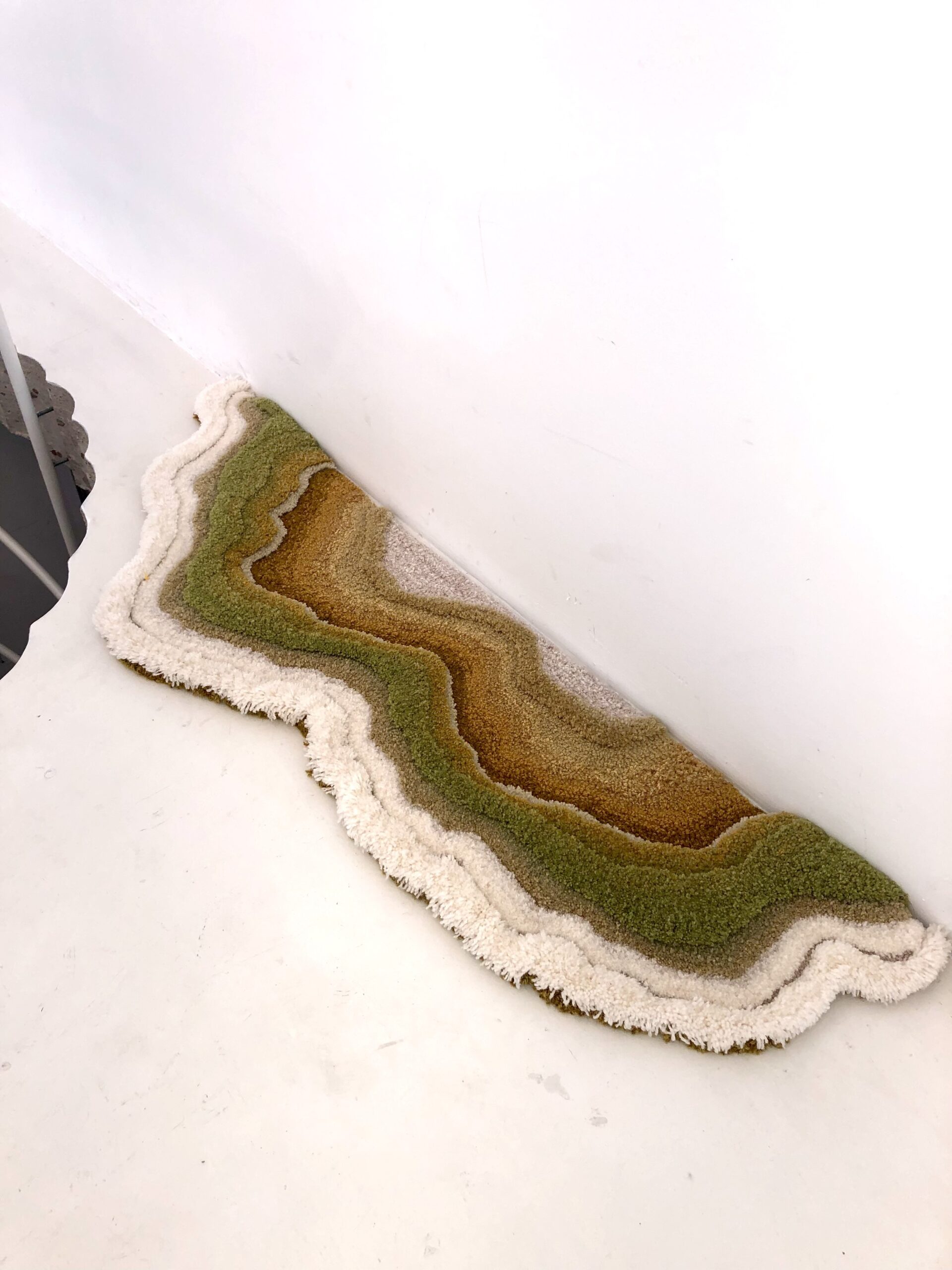 Corner Carpet in greens
124 x 34cm
100% New Zealand wool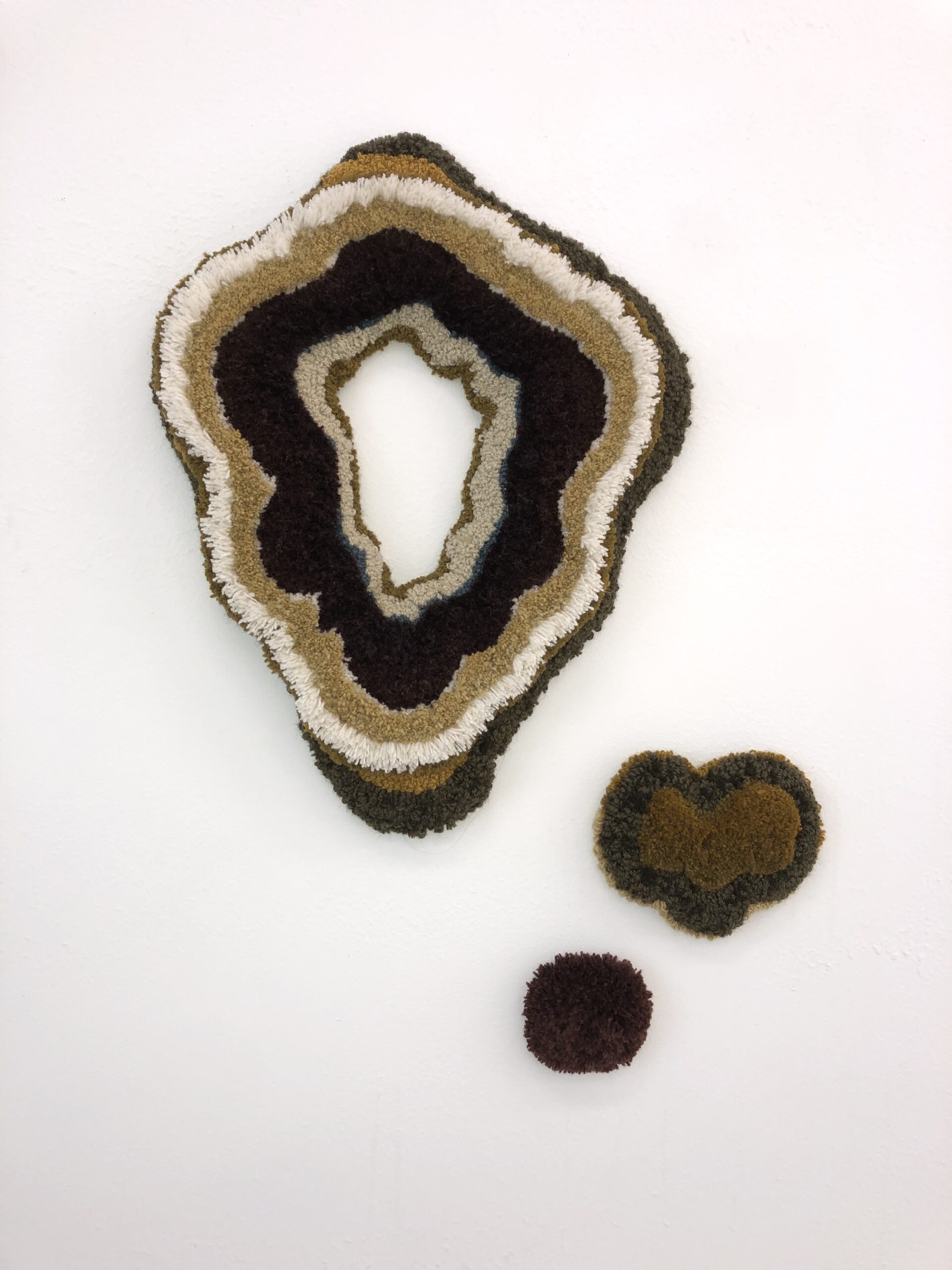 Small Work
45 x 80cm
100% New Zealand wool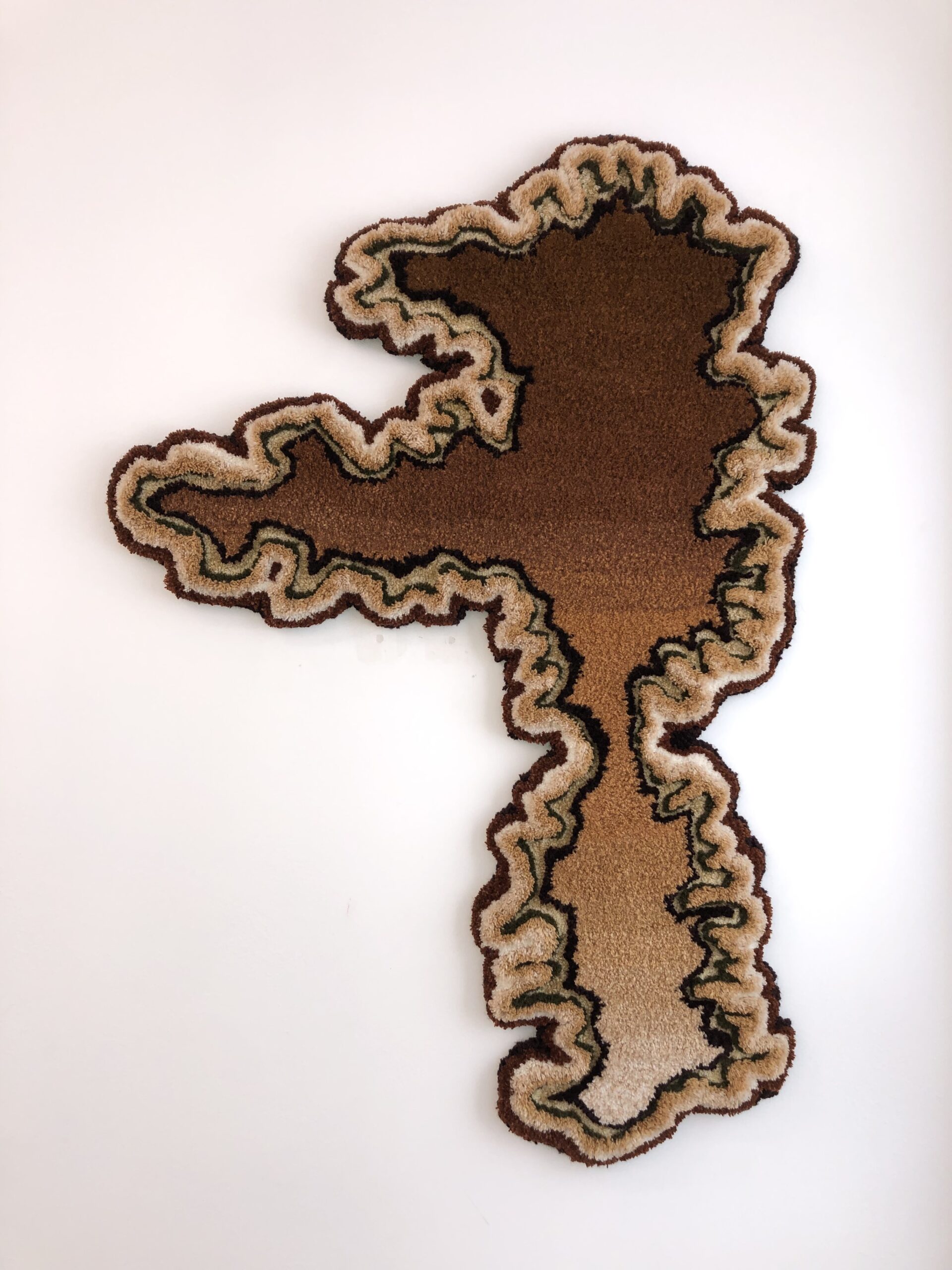 Watou Stain Standing Carpet
45 x 80cm
100% New Zealand wool