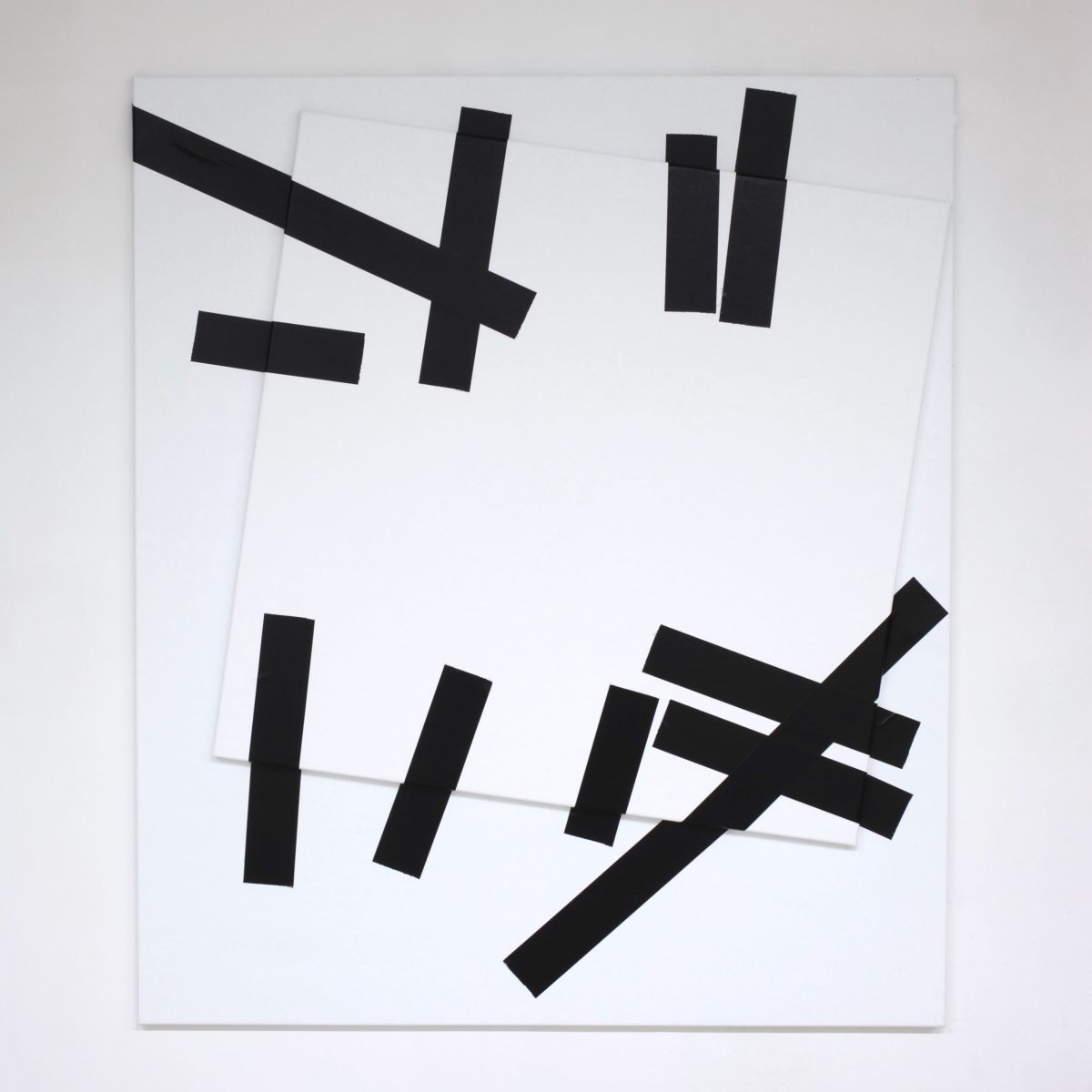 Kirsten Hutsch
Kazimir – 2019
Gaffa-tape impasto gel and UV varnish on linen
120x140cm
Kirsten Hutsch
The works of Kirsten Hutsch investigate the relation between the real and the image.
It is an inquiry into the nature of human perception and the substance of reality. Her current work represents an ontological move away from postmodernism, embracing a new form of materialism, in which the status of the object in its actual, material and sensory ambiguity is acknowledged. In her quest for catching the Real, the conventional methodologies of depiction are subverted to bring about a specific reality.
Kirsten Hutsch lives and works in Amsterdam. She graduated with a degree in Fine Art from the ABK Maastricht and studied at the Rijksakademie in Amsterdam.
The Taped Paintings are composed of multiple canvases tied together by stage tape (made archival with impasto mediums). An attempt to reconcile multiple elements into a unified whole, offering a provisional solution with a result that hovers between the two states, the push and pull between image and object, illusion and physicality. Unifying the use of the canvas as compositional elements and the line as a linear devise, as well as a pragmatic mechanical, bonding device.
In these works, I am interested in reappraising modernism from a contemporary perspective. I intend to somewhat obscure the "hard-edge" of Modernism, which has left behind a highly regarded imprint, by allowing it to form a conceptual and psychological connection with contemporary thinking and making processes. By framing notions of form and composition in a broader context of the utilitarian, where artistic gestures intersect with the pragmatic.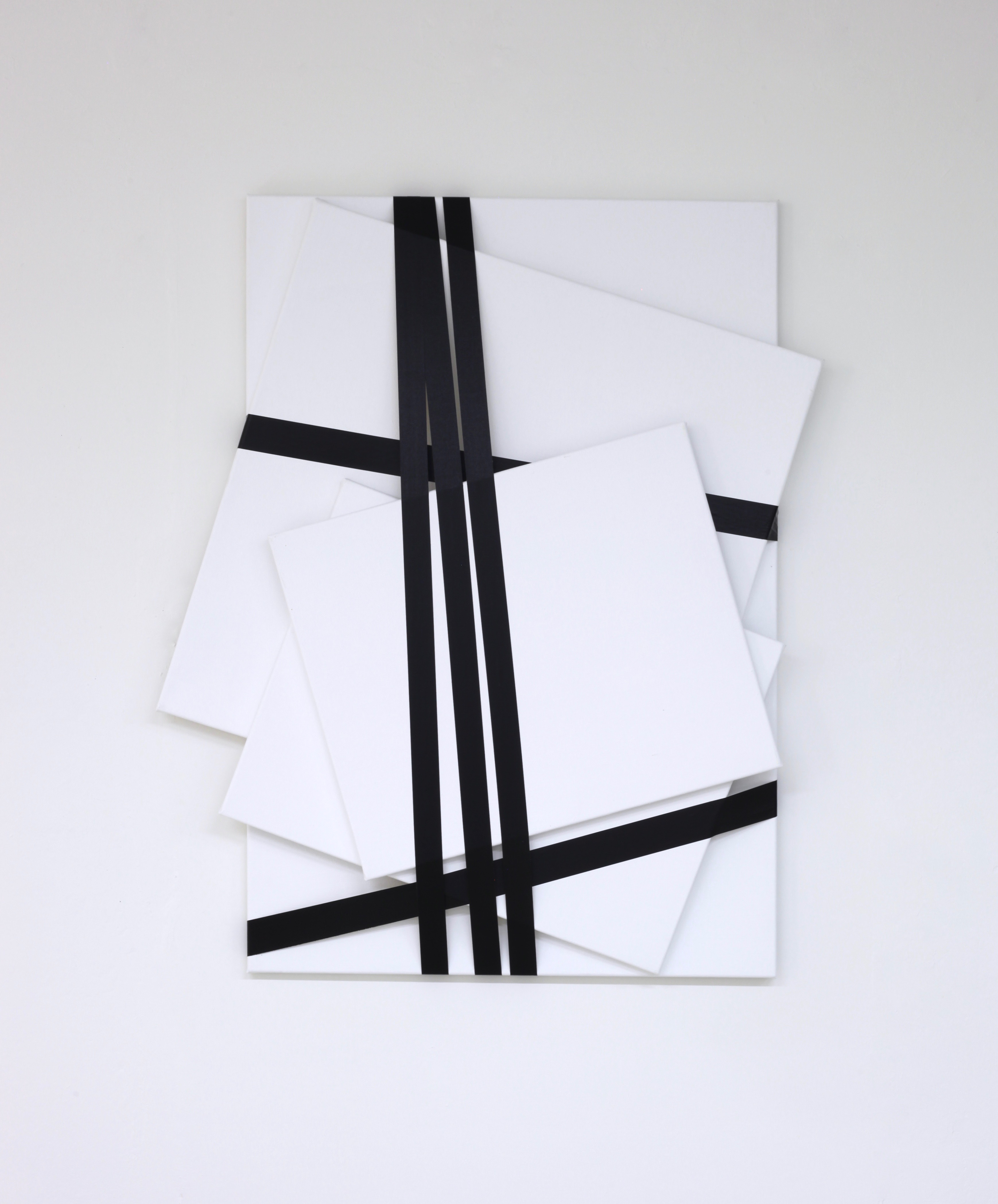 Kirsten Hutsch
Piet – 2019
Gesso, stage tape and UVvarnish on linen
110x93cm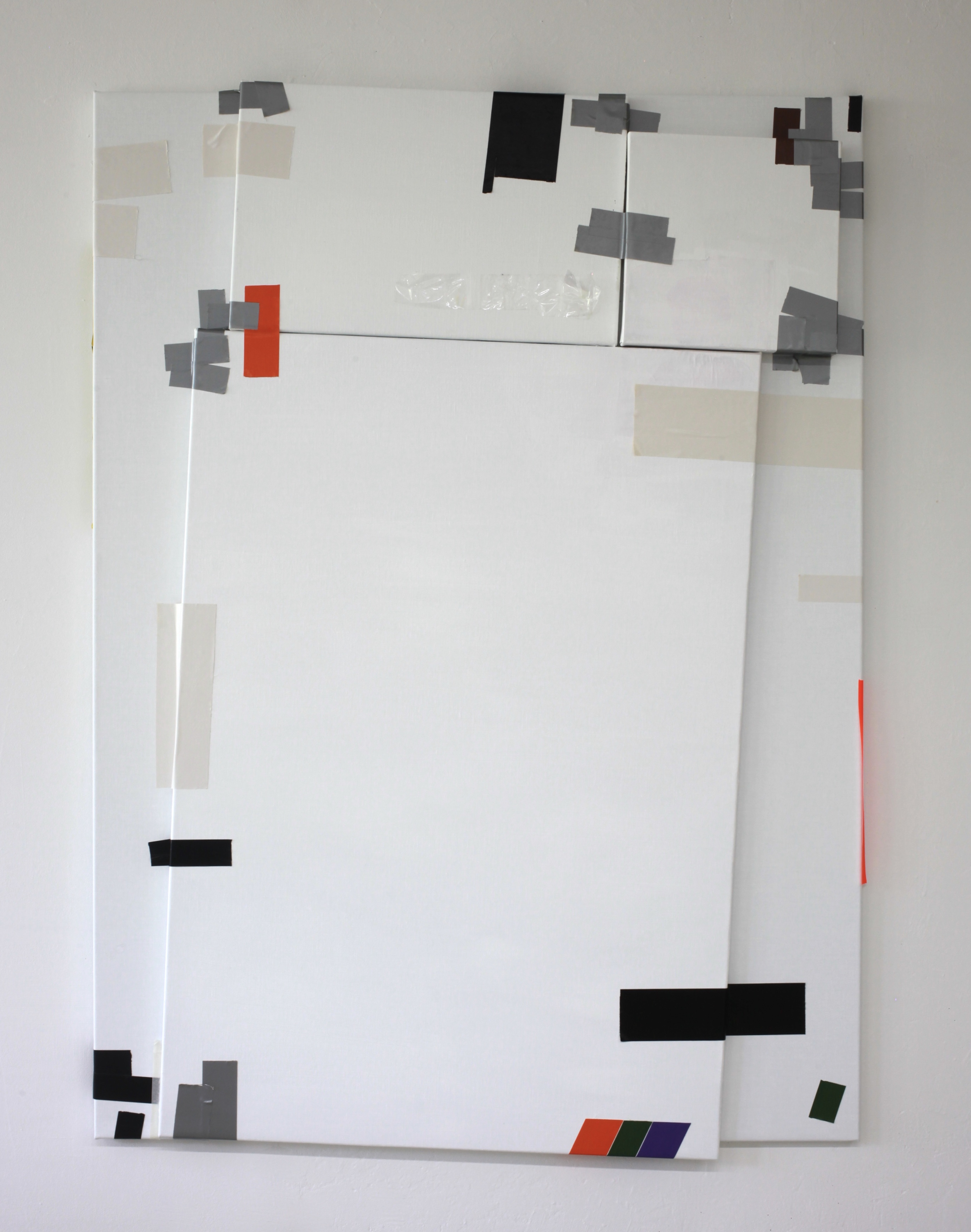 Kirsten Hutsch
Taped Painting #12 – 2020
Acrylicpaint, gaffa-tape, impasto gel and UV lacquer on linen
110×153,5 cm
Kirsten Hutsch
Taped Painting 13 – 2020
110 x 1535cm
Acrylicpaint, gaffa tape,impasto gel and UV-varnish on linen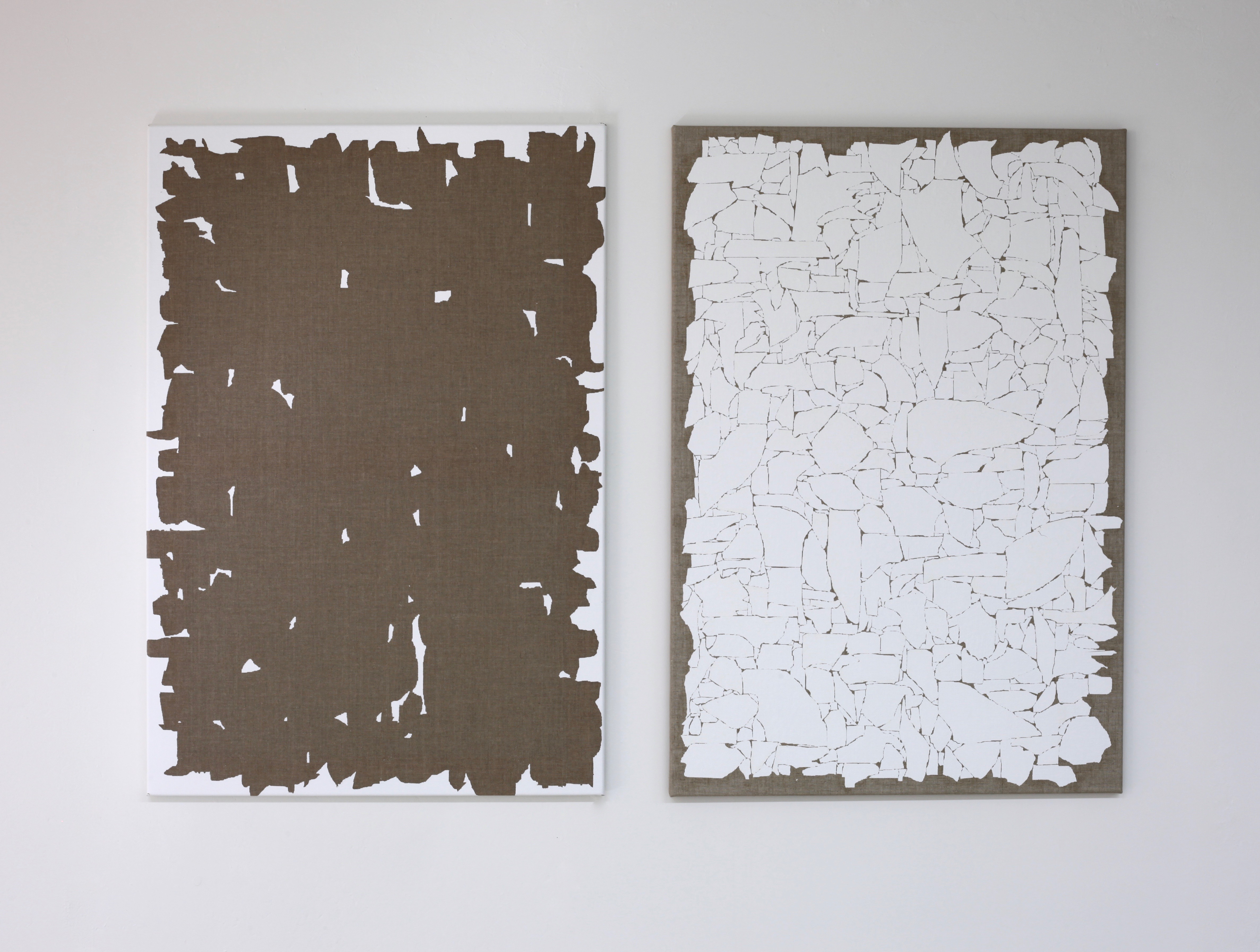 Kirsten Hutsch
Transferred Gesso #6 – 2019
Gesso on linen two parts
90x110cm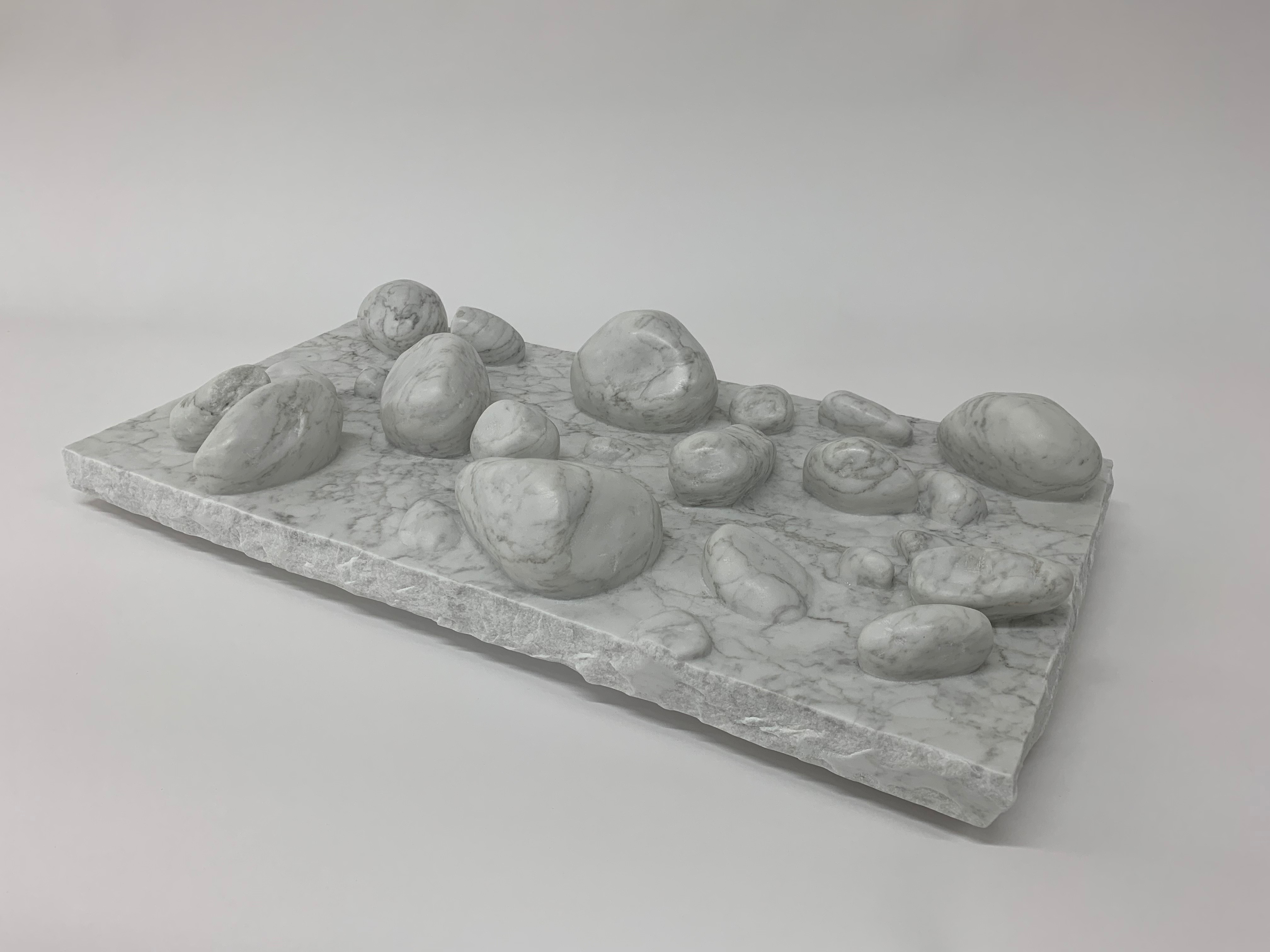 Kirsten Hutsch
Stone #2 – 2018
Marble
30x60x12cm