TWICE AS NICE AND NOWHERE TO HIDE
In this exhibition we will bring together the visual artists Preta Wolzak and Pieter W. Postma.
It is important for a contemporary artist to connect with an artist you admire and also connect as a human being; these things cannot be separated.
To connect with another artist in the land of the individualist is a challenge and enrichment in itself.
The connection is very clear in this exhibition: the abundance of color, materials, entire installations, but also the 'artistic wink' to one another.
Both are compulsive storytellers.
Underlying Wolzak's work is inability or irritation. The common theme in her work is the injustice to people or the globe, which is caused by man himself. The story behind her work is most important to her: you can see the work as a beautiful portrait or landscape, but it cannot be made if it is not carried by a story.
She wants to incorporate that into images with different materials that explode like a bomb of sequins, leather, iridescent acrylics, silks from Japan, glow in the dark thread, and new fabrics.
Postma is a wandering storyteller: from his own immediate environment to parallel universes. He shows the ordinary every day, an action or an observation, portrait, or person. There is always a narrative element of the solitary protagonist or an abstract form which, in its mere appearance is an ode to the narrative.
In his sculptures and installations, derived from his wanderings, Postma combines hard and soft materials. He uses a wide arsenal of materials: wood, polyester, textiles, ceramics, and metals. The figures, his friends, arise from steel, paper, plaster, rubbers, (artificial) leather and fabrics.
Photo by Thijs Wolzak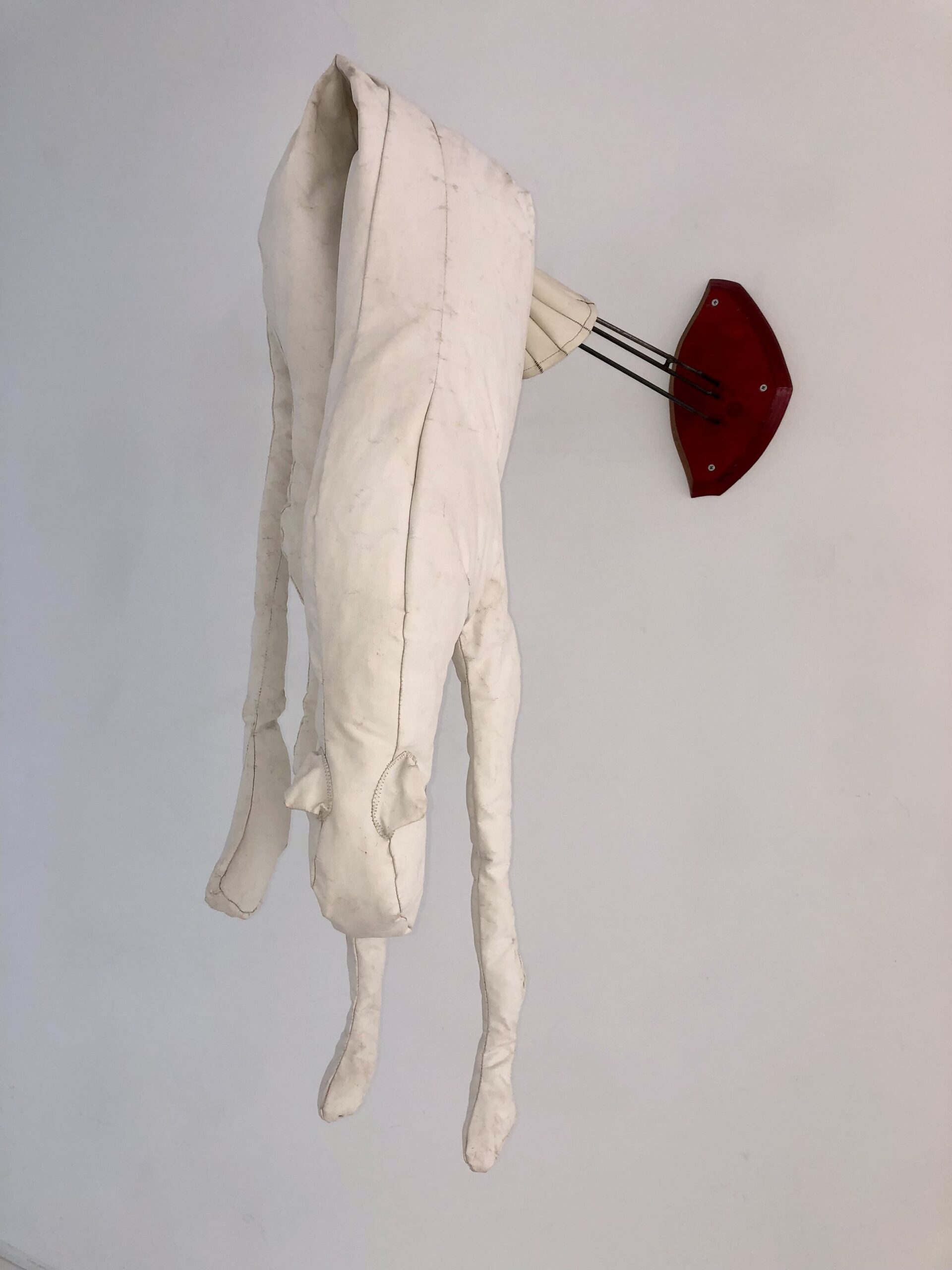 Pieter W Postma
Het laatste jachtluipaard, 2007
Steel, silicone, prepared cotton, cold foam
45 x 80 x 125cm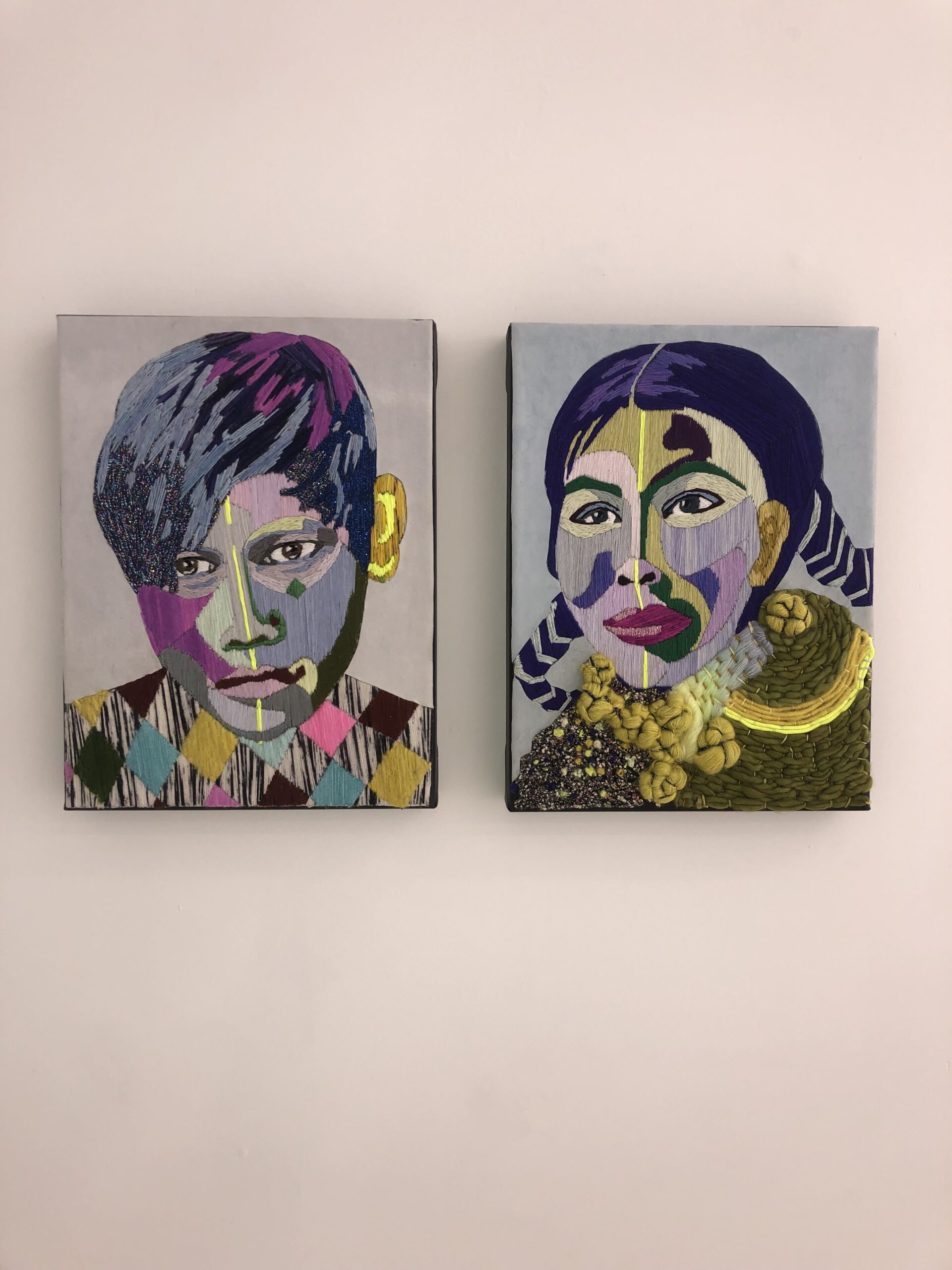 Preta Wolzak
People with the yellow ear #19, 2022
Leather and embroidery
People with the yellow ear #24, 2022
Leather and embroidery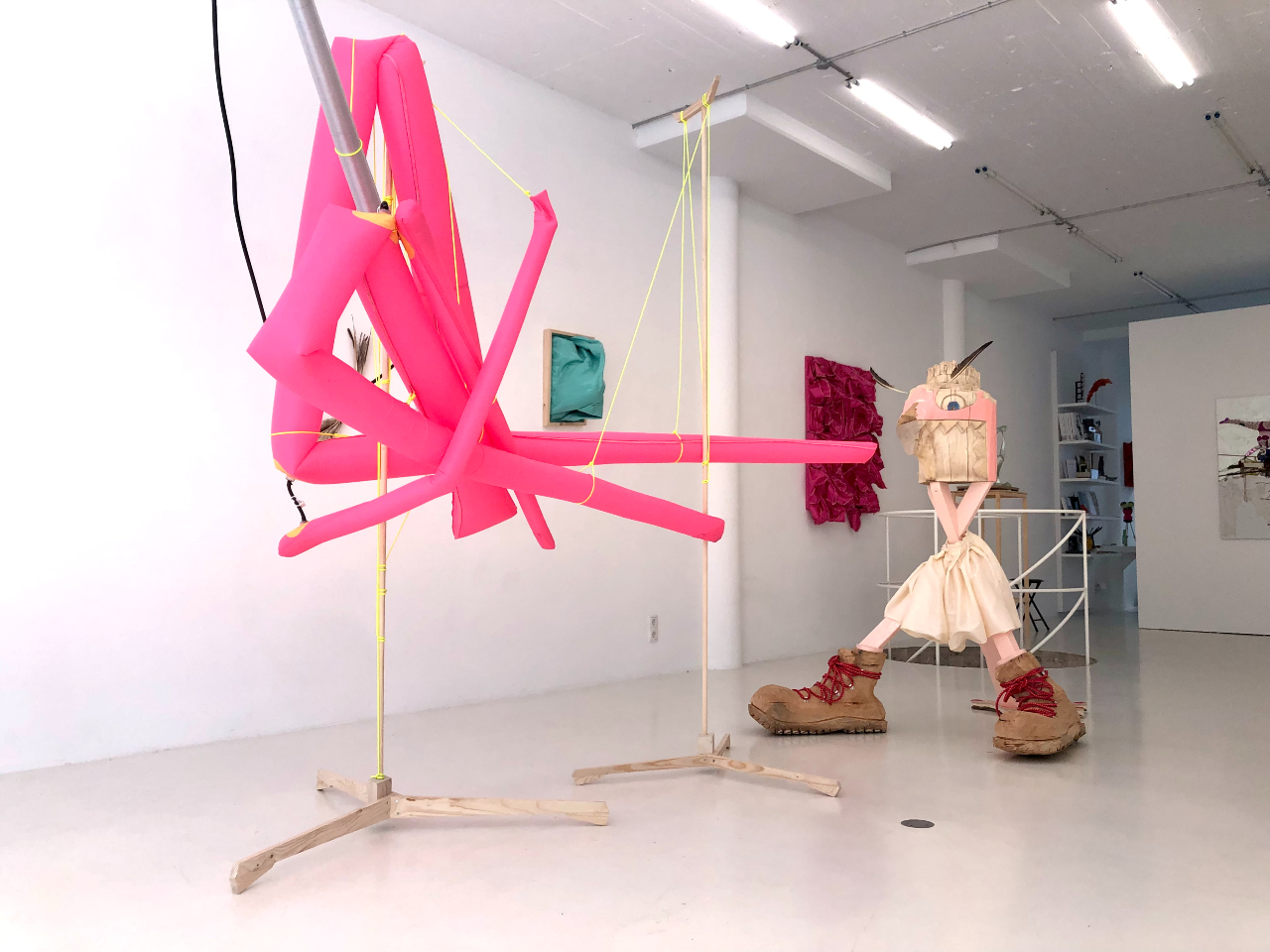 Pieter W Postma
The Pink Tube Affair, 2022
Mixed media
6 x 4 x 3mtr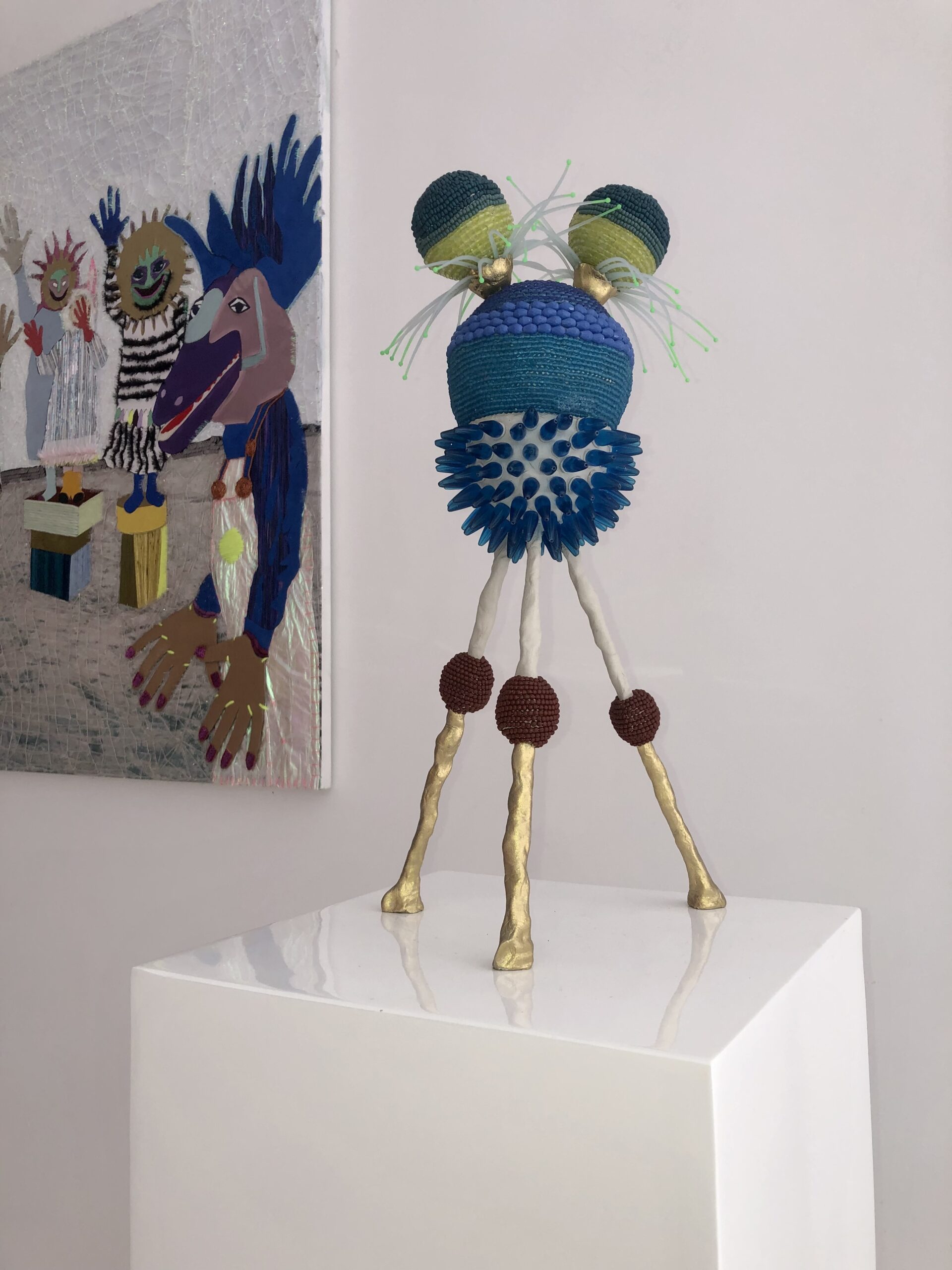 Preta Wolzak
Opisthoproctus Soleatus Hemelkijker #7, 2022
Clay, epoxy, beads, sillicone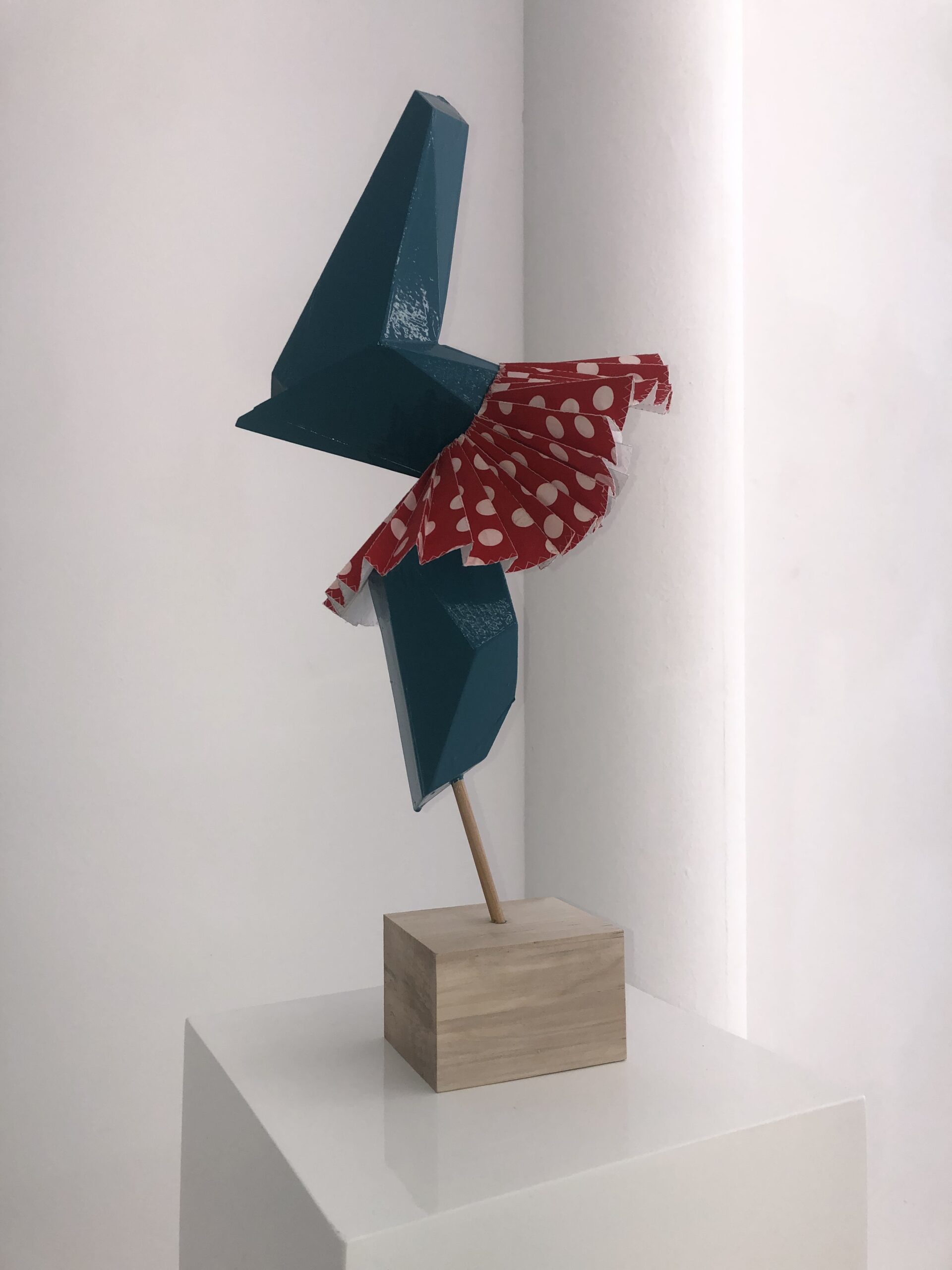 Pieter W Postma
In Velvet Light on Santa Klara, 2022
Wood, textile, acrylic paint, iron
26 x 26 x 64cm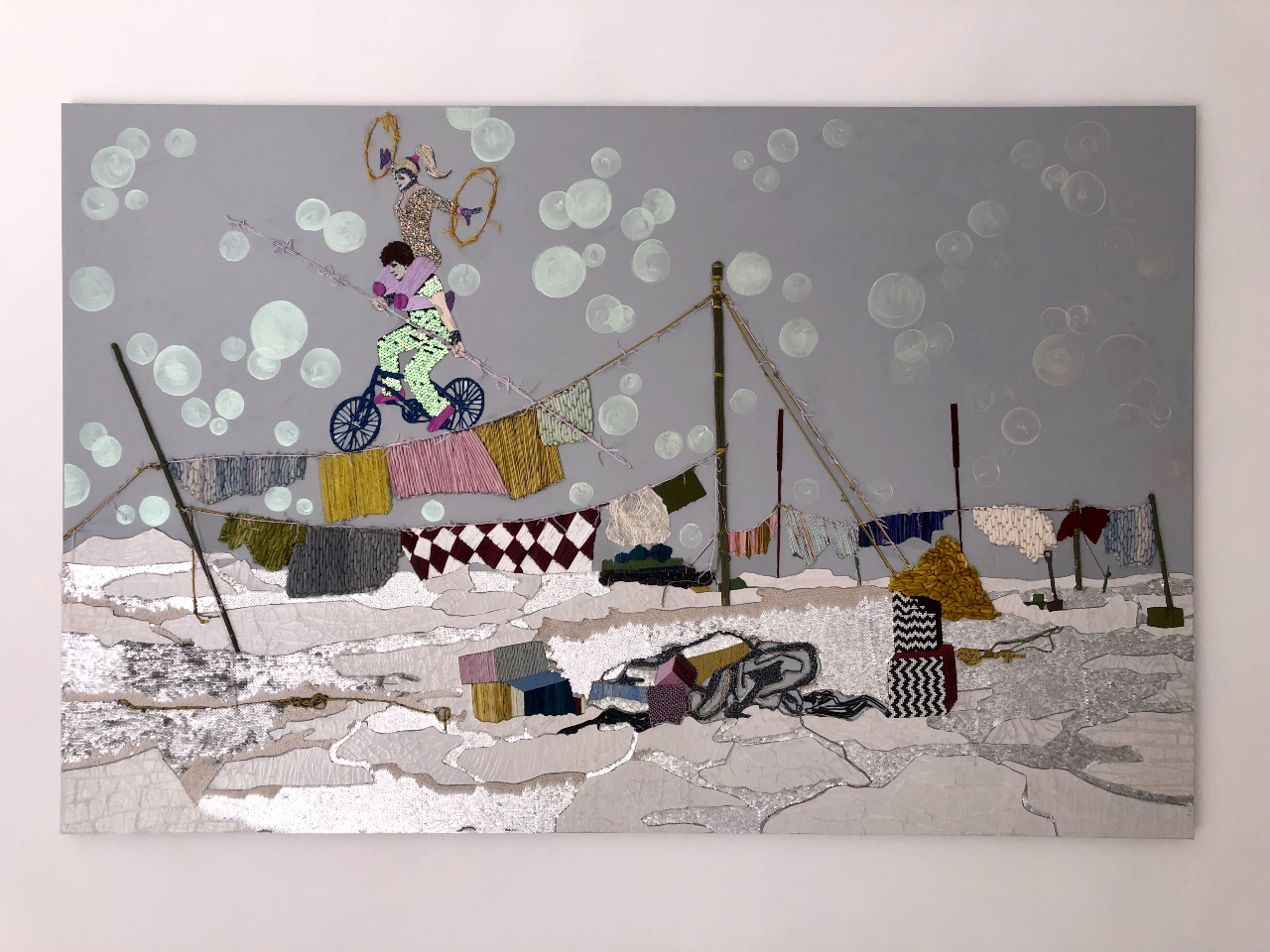 Preta Wolzak
From the series Arctic Charade #Dirty Laundry, 2022
Acrylics, leather, wool fibers, cotton, silk and sequins
110 x 170cm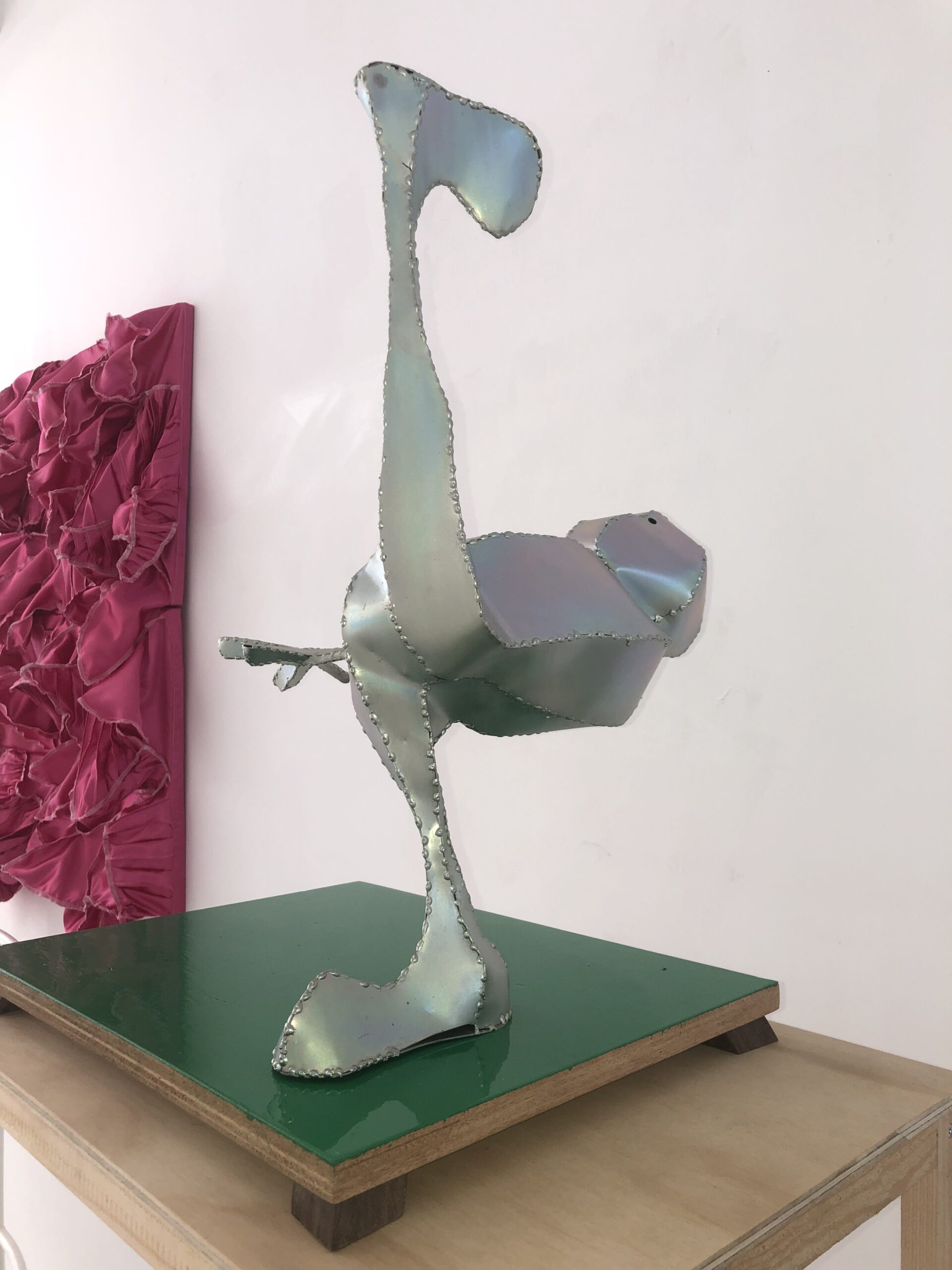 Pieter W Postma
John Sebastian strekt zijn been naar iedere volle maan, 2019
Steel, Silicone, prepared cotton, coldfoam
45 x 80 x 125cm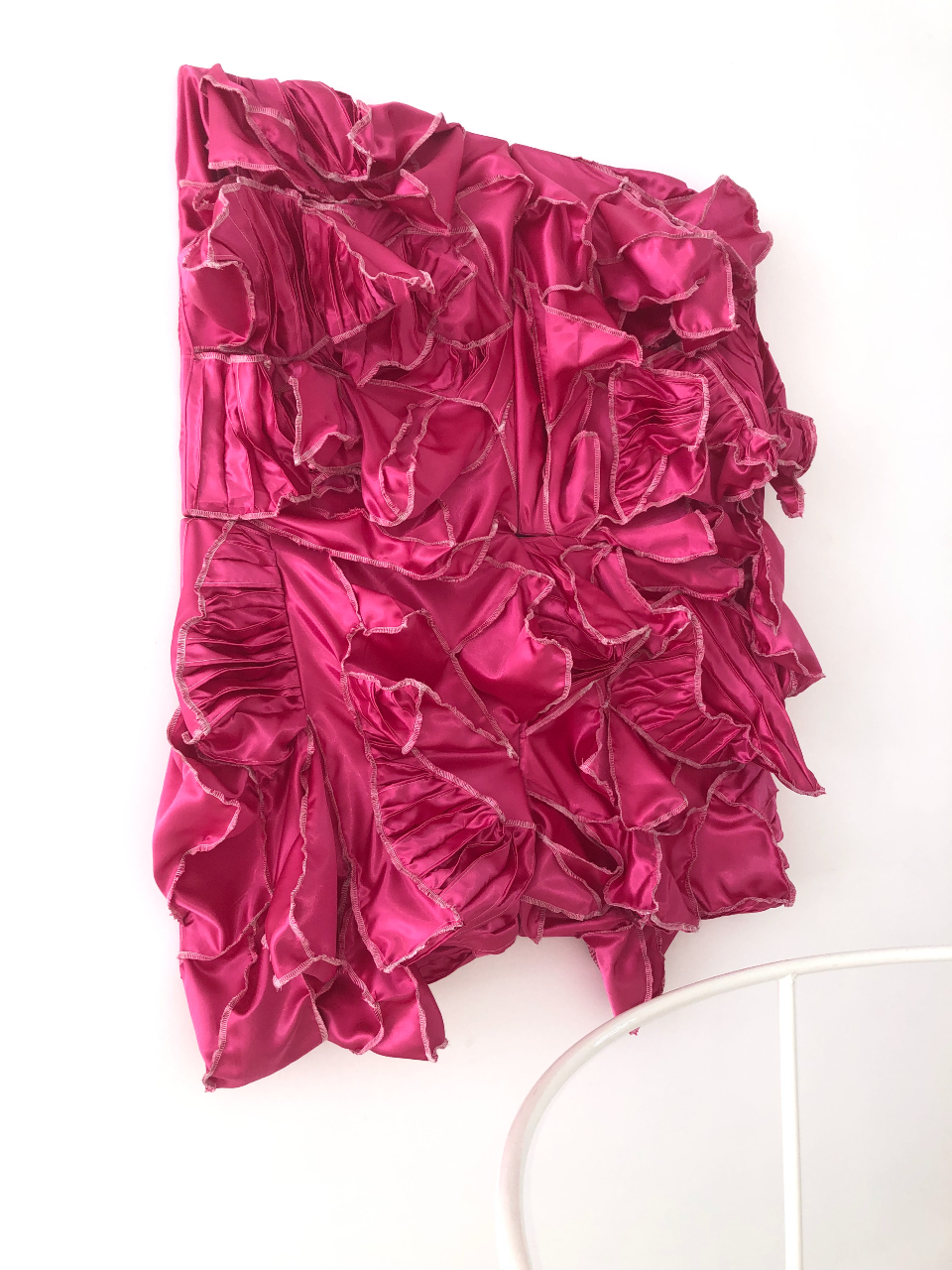 Pieter W Postma
Fresh Fruit, 2022
Textile
110 x 90cm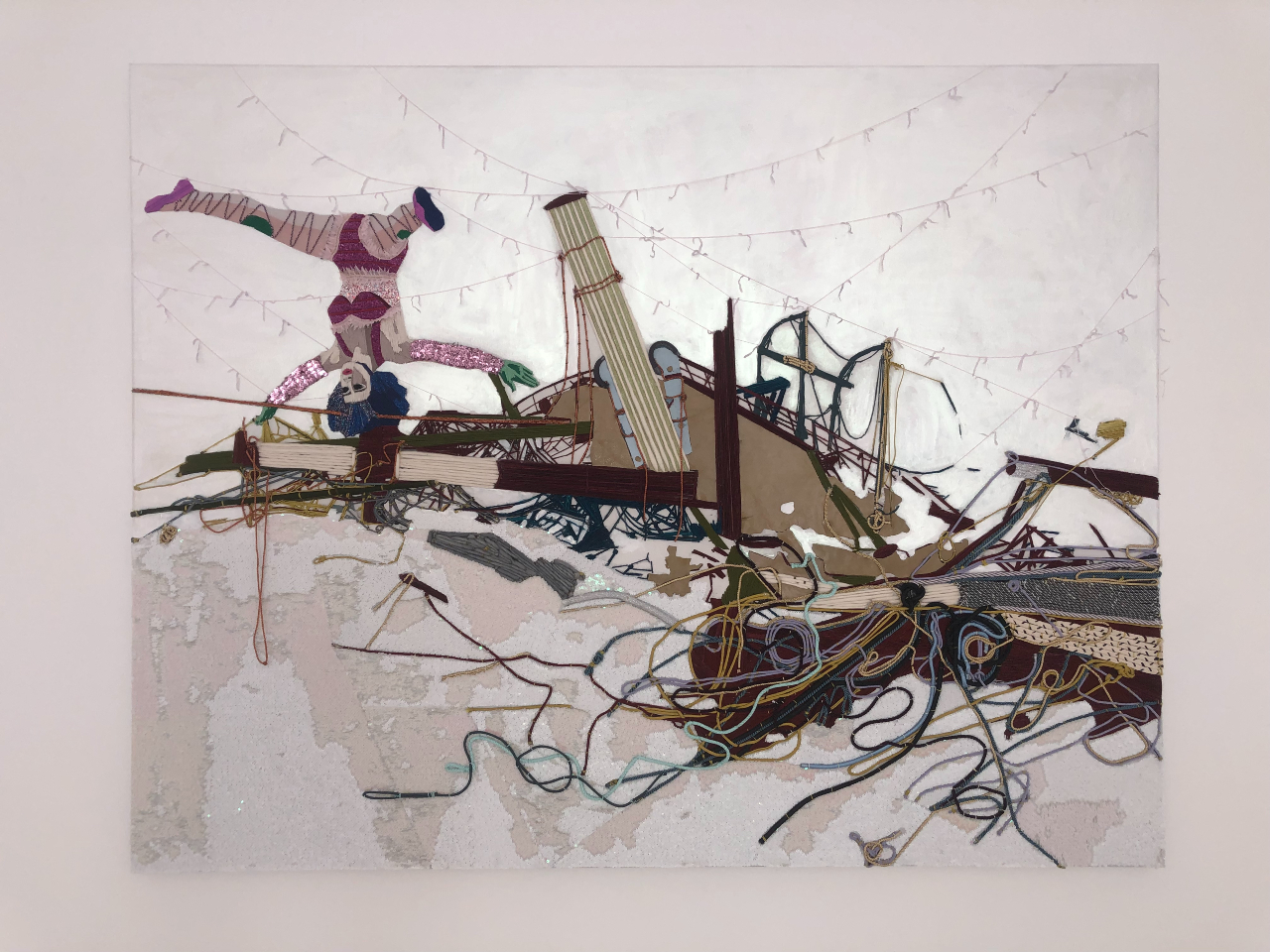 Preta Wolzak
From the series Arctic Charade #Endurance, 2022
Acrylics, leather, wool fibers, cotton, silk and sequins
110 x 170cm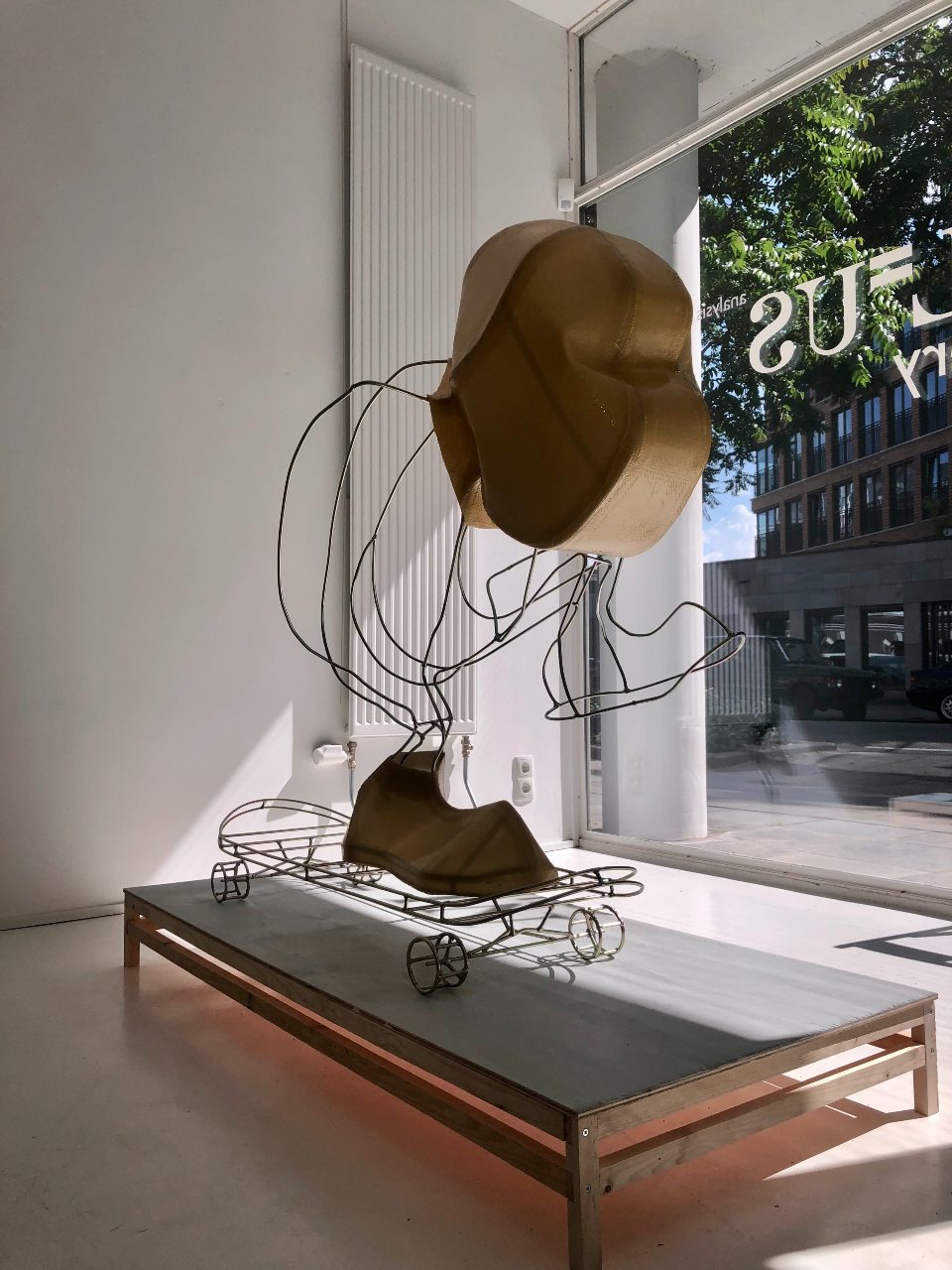 Pieter W Postma
While I Roll Down Dawn, 2022
Iron, zinc, kevlar, epoxy
75 x 130 x 115cm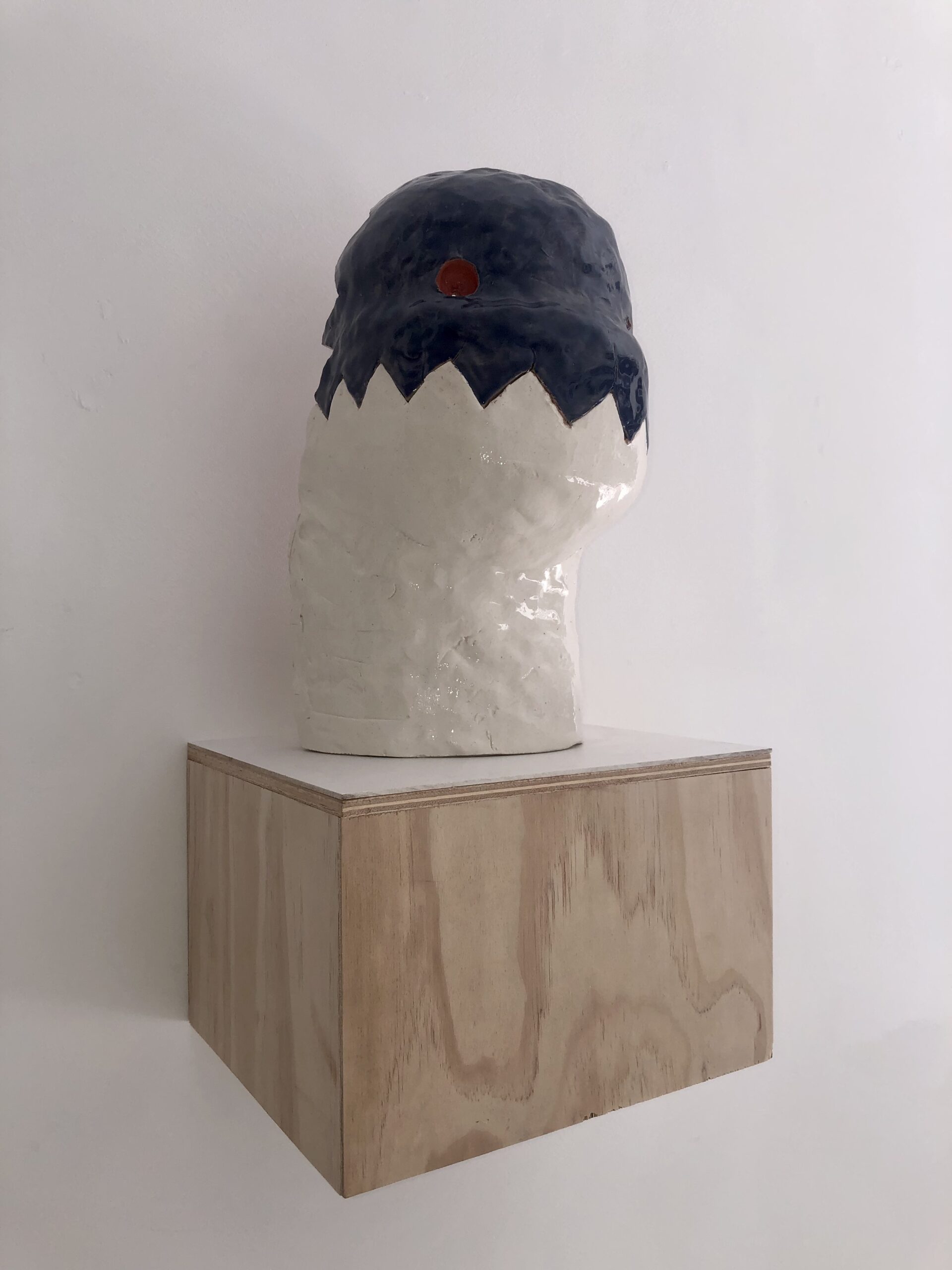 Pieter W Postma
Vriend 9220, 2020
Ceramics
23 x 19 x 40cm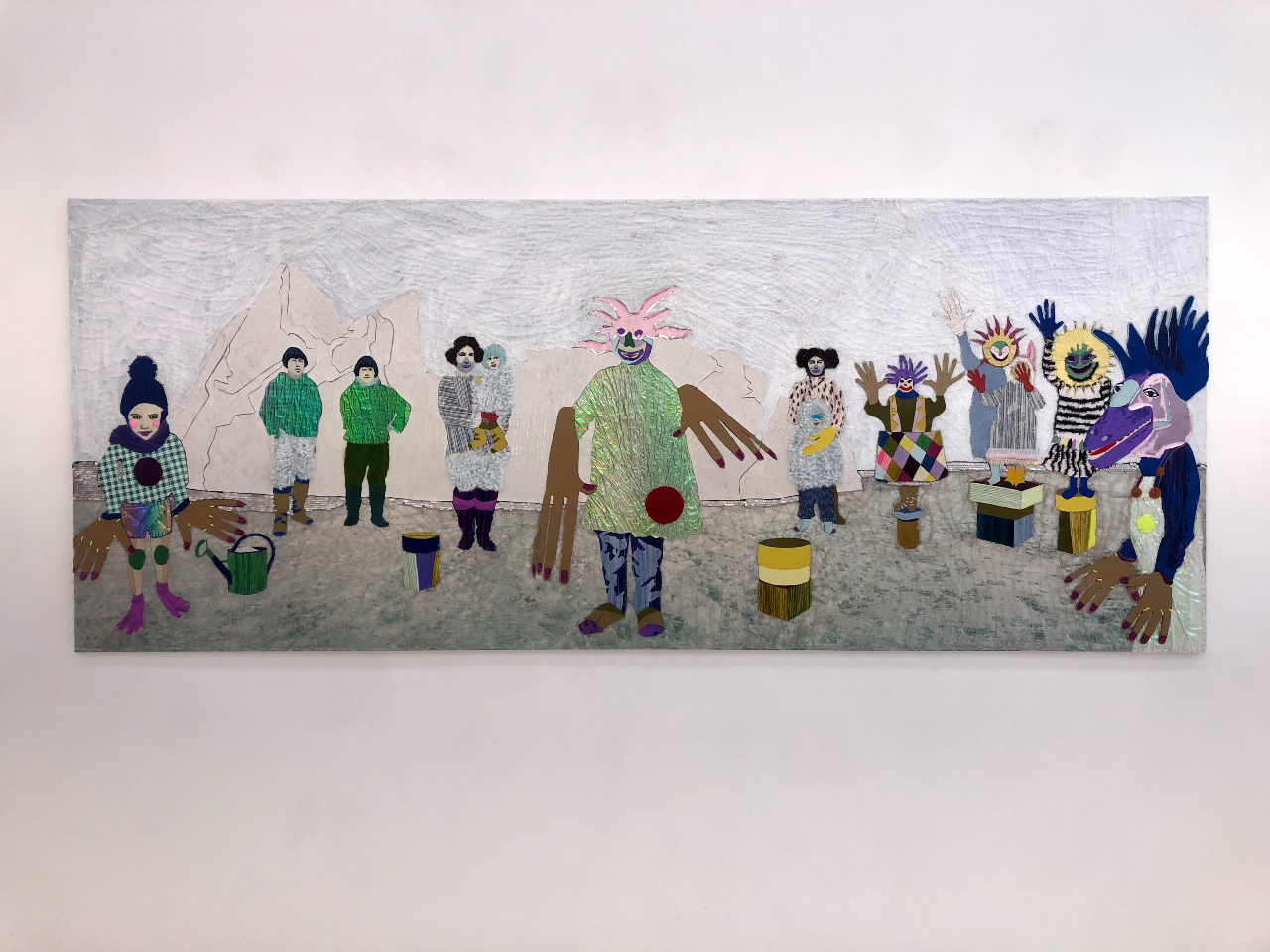 Preta Wolzak
From the series Arctic Charade #Polarfriends, 2022
Acrylics, leather, wool fibers, cotton, cardboard, silk
125 x 300cm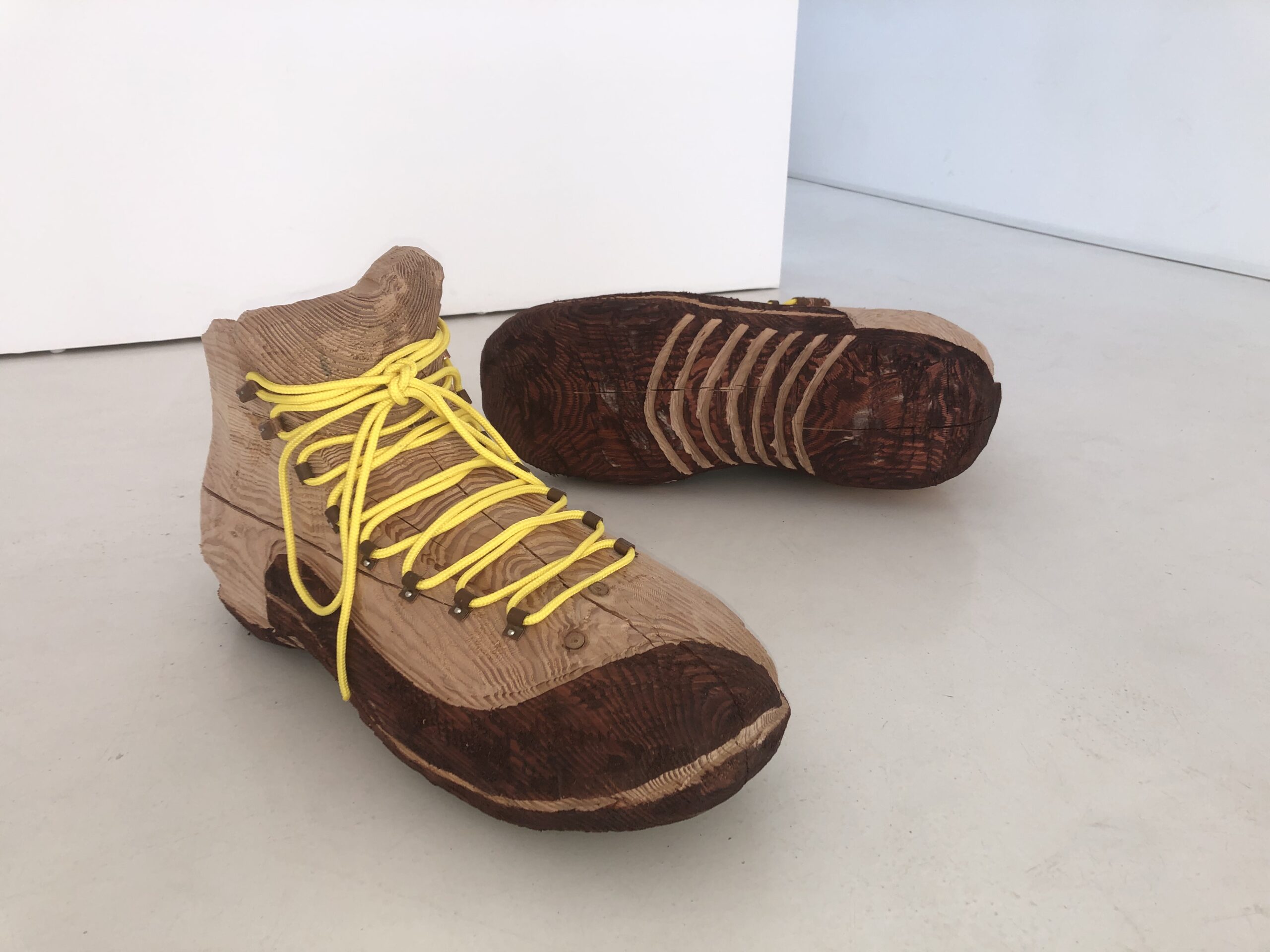 Pieter W Postma
Sneakers, 2022
Wood, copper, rope, stain
100 x 65 x 40cm