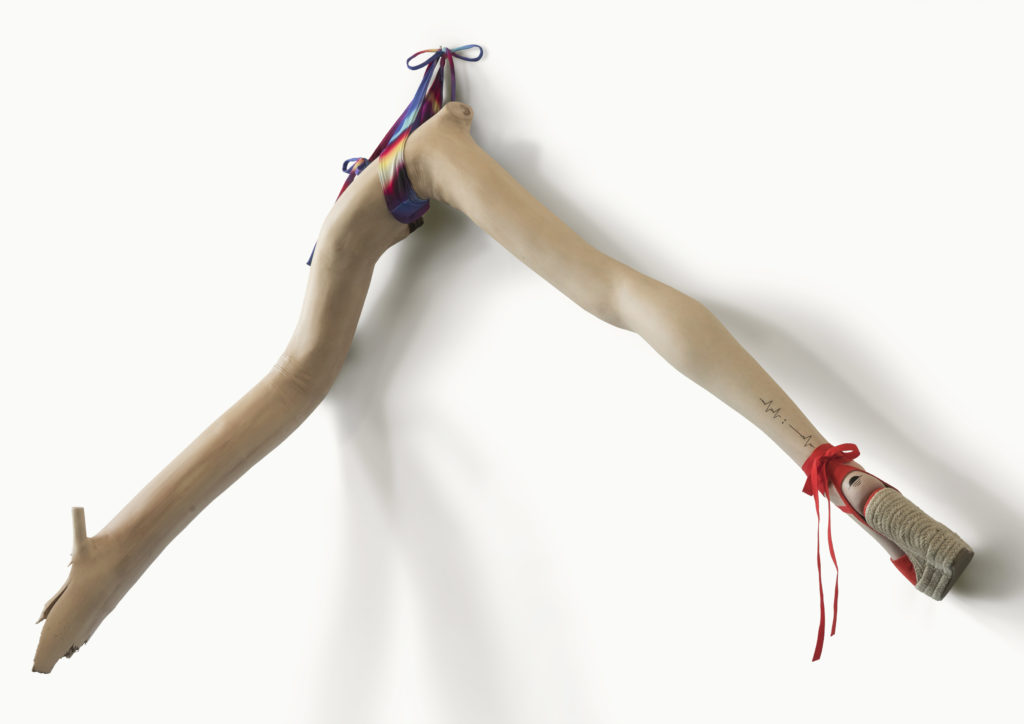 Silvia B
Zoë's Break – 2020
Mixed media on tree branch, bikini bottom, espradille.
105 x 150 x 45cm
Silvia B.
A dedicated observer of human behaviour and representation, Silvia B. denotes the schism between the constraints imposed by a cultivated reality and the deeper intuitive and instinctive layers that lie within us. Her meticulously and patiently crafted sculptures are hybrid beings -confusing species, gender, culture and age – finding their way through the maze of existential dilemma's in contemporary life.
Silvia B. (1963) lives and works in Rotterdam, NL. She studied Fashion and Sculpture at the Willem de Kooning Academy in Rotterdam (1983-1986) and Art History at Rijks Universiteit Leiden (1990-1992).
Her work is represented in public collections such as Museum Boijmans Van Beuningen, Rijksmuseum Twenthe, Museum Voorlinden, KRC Art Collection, as well as in various international private collections.
silvia-b.com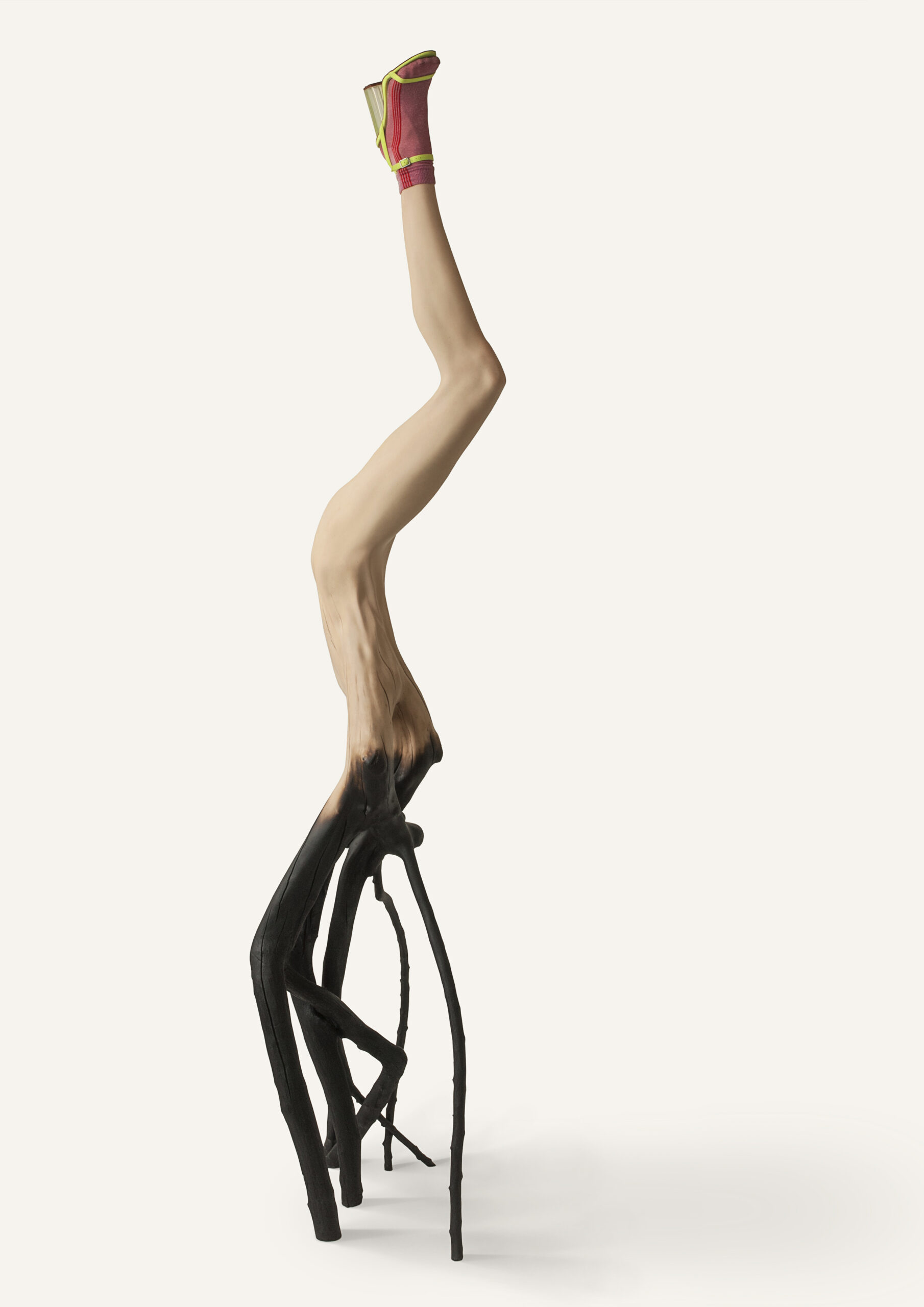 Silvia B
Yannick's Escape – 2020
Mixed media on partly burned tree roots, sock, high heeled sandal
225 x 74 x 42cm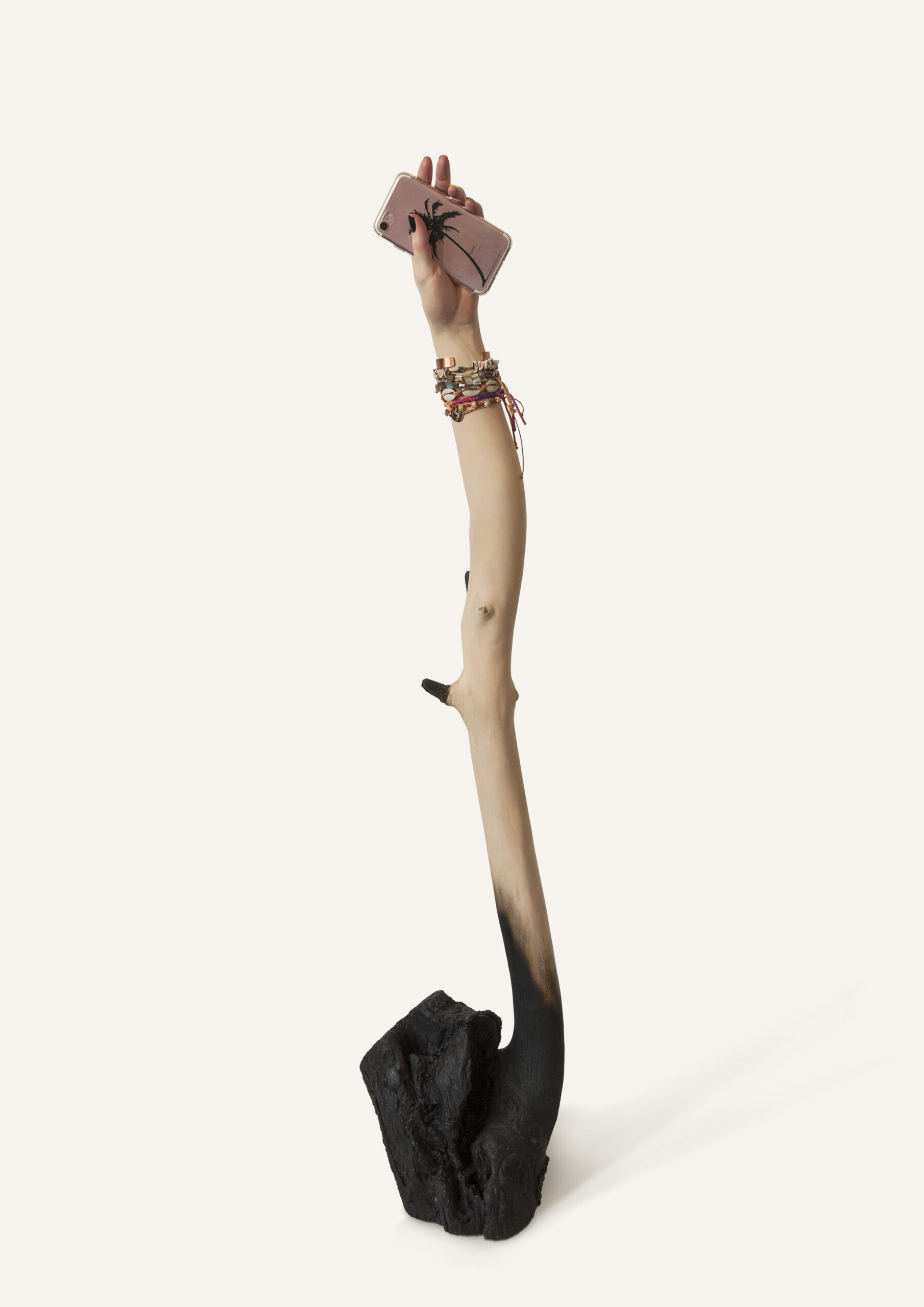 Silvia B
Kaya's Journey – 2020
mixed media on partly burned tree branch, painted fingernails, jewelry, iPhone 7 in silicone case
117 x 26 x 20cm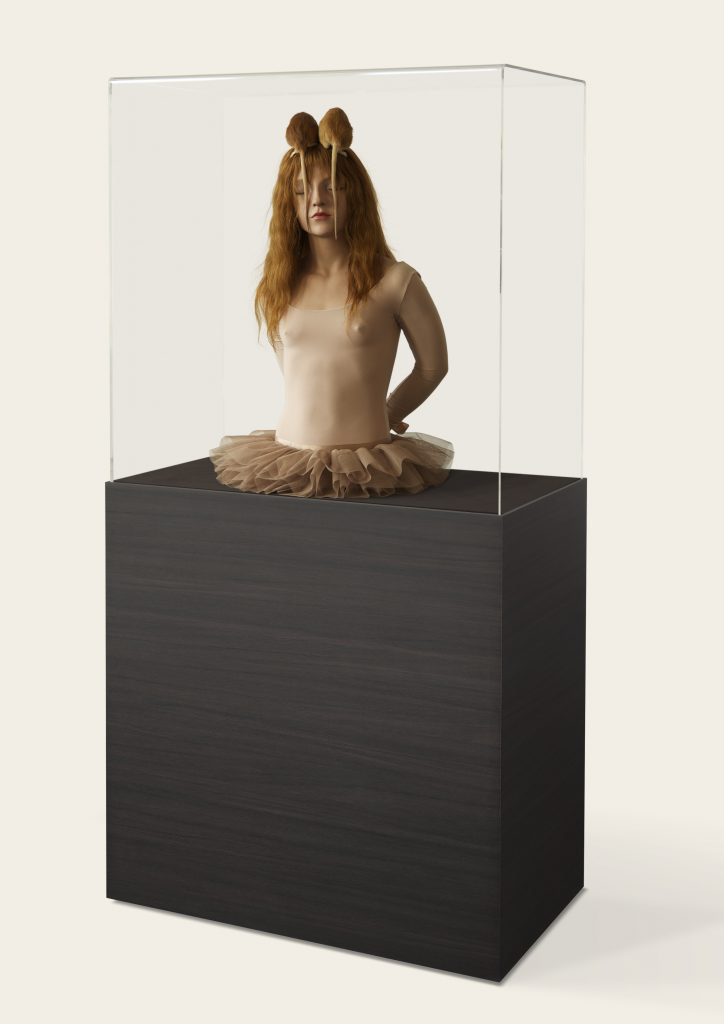 Silvia B
Luna – 2016
Mixed media on synthetic material, human hair wig, eyelashes, leotard, tutu, taxidermied rats, ribbon, in Perspex showcase, on Formica base
190 x 92 x 52cm (2x)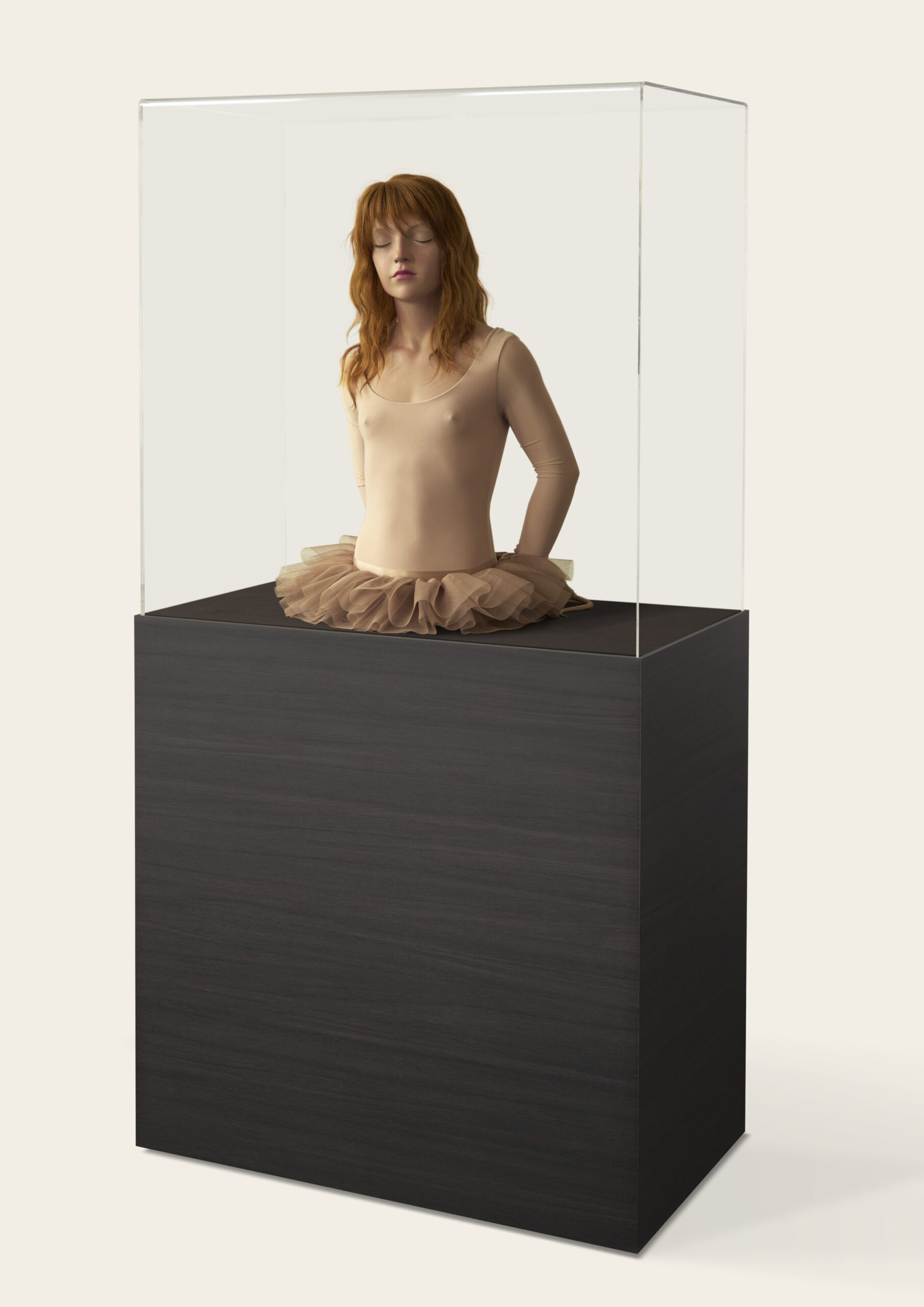 Silvia B
Lina – 2016
Mixed media on synthetic material, human hair wig, eyelashes, leotard, tutu, taxidermied rats, ribbon, in Perspex showcase, on Formica base
190 x 92 x 52cm (2x)
Silvia B
Crescendo – 2016
Tree branch, mixed media on synthetic material, lingerie elastic
182 x 45 x 30cm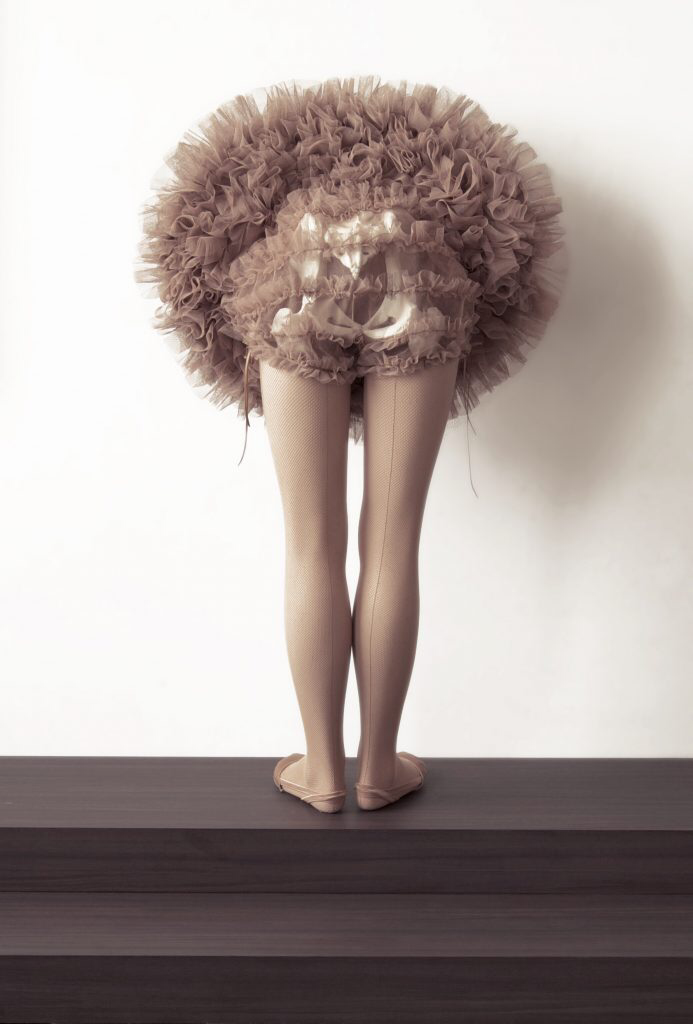 Silvia B
Gracia – 2016
Mixed media on synthetic material, pelvis skeleton model, leotard, tutu, fish net stockings, ballet shoes, on Formica base
100 x 60 x 50cm
(Base included) 120 x 180 x 60cm