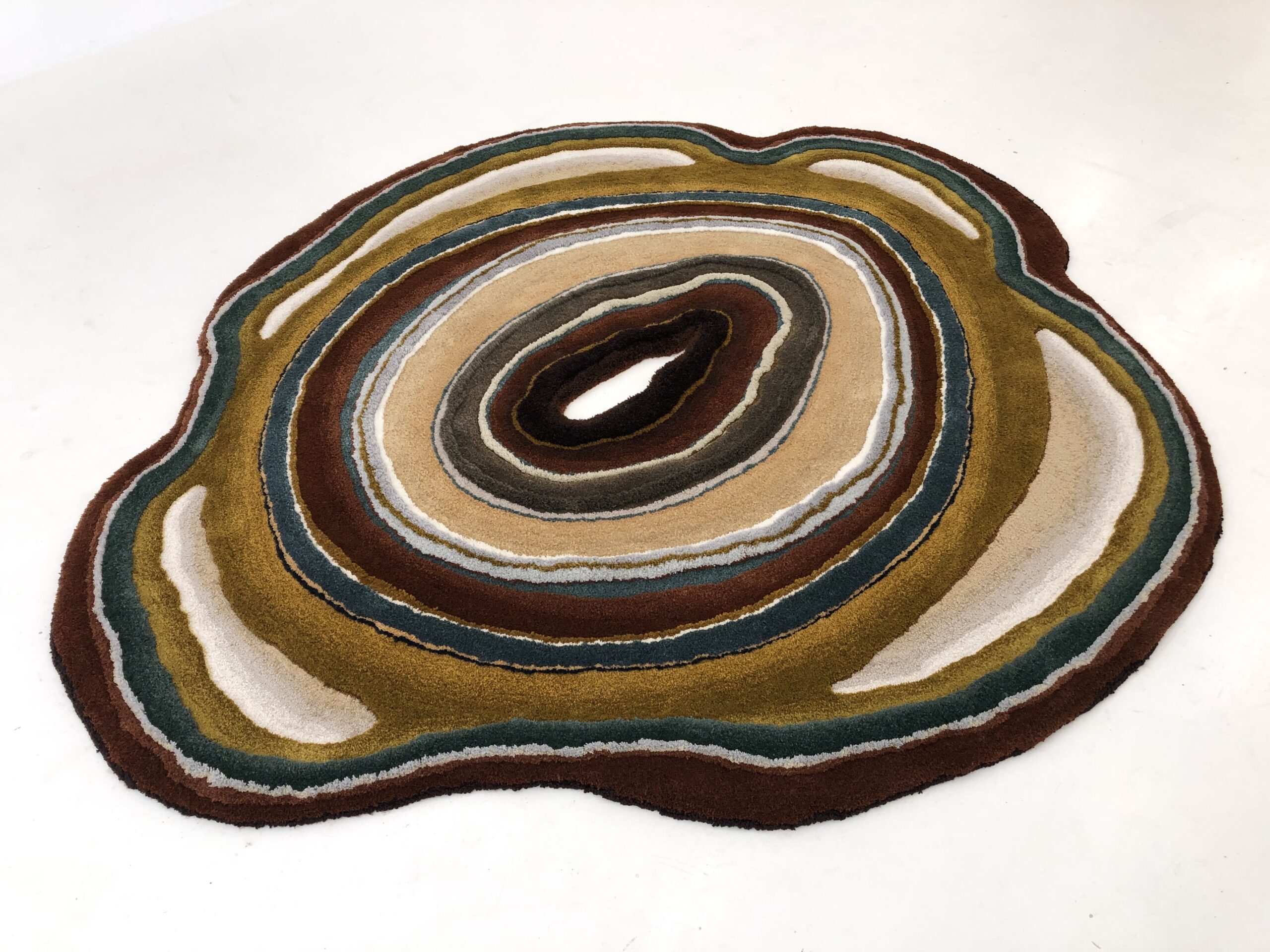 Circular Carpet
220 x 260cm
100% New Zealand wool
Lizan Freijsen
Fungi and our attempt to ban molds and moisture spots from our everyday environment fascinate Lizan Freijsen. In the project 'Decay on demand' photos of leakages were transformed into wallpaper and installed primarily in new houses in order to give them a history. Changing something ugly into products of value is Freijsen's way of recycling what is already present. Embracing imperfection is in fact a respond to the over controlled society in which we live.
Traces of decay find their way back inside also as interior objects, in order to remind us of what we tend not to see. By turning moisture stains into textiles, Lizan Freijsen focuses on these blind spots and visualizes their beauty.
Freijsen's work has been shown around the world. Her most recent exhibition is 'The Living Surface ' in Boijmans van Beuningen, Rotterdam in 2017. Her works can be found in private and public collections.
Freijsen studied at the Willem de Kooning Academy in Rotterdam, the Netherlands. She lives and works in Rotterdam, NL.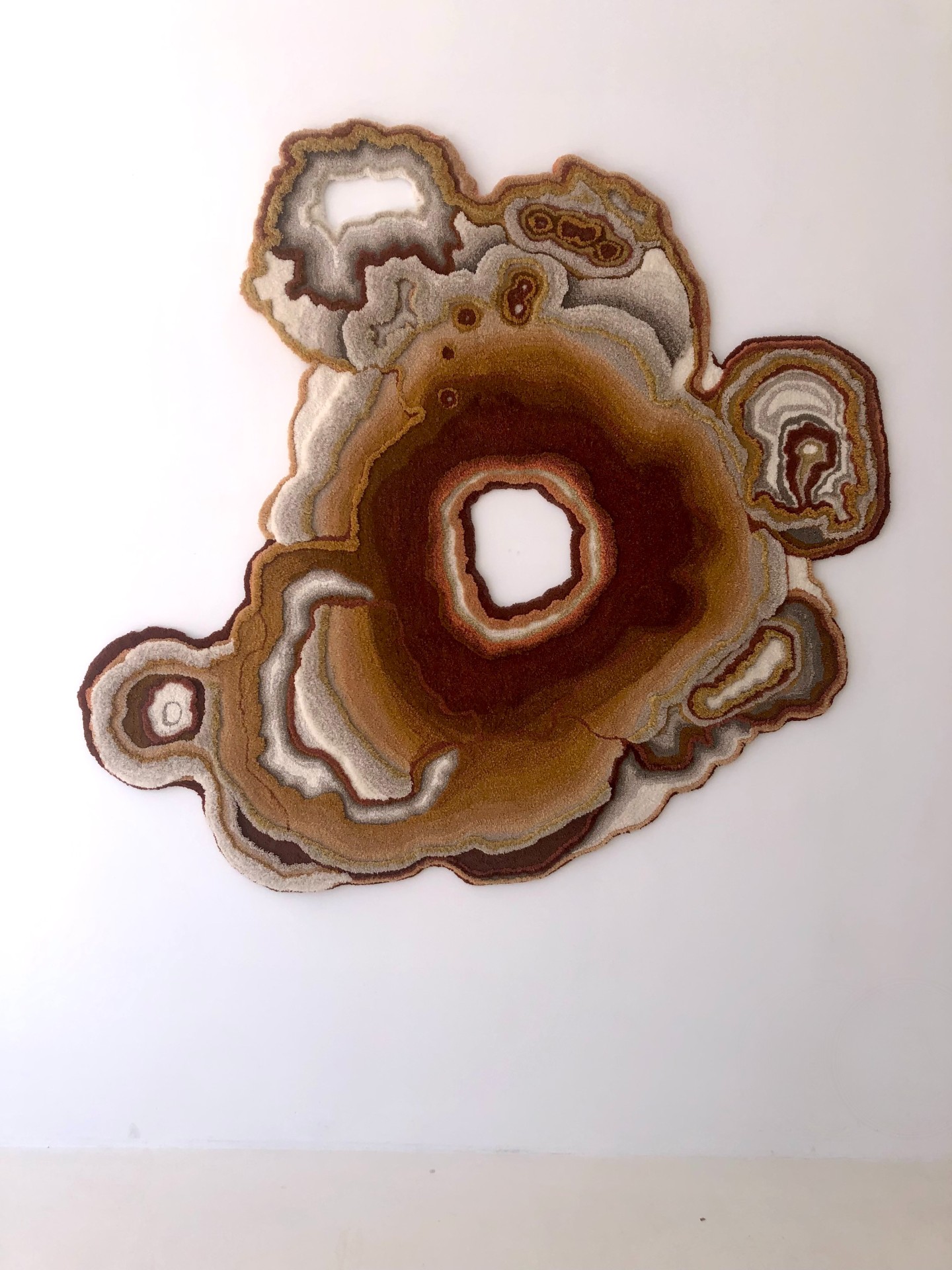 Audreselles Carpet
170 x 180cm
100% New Zealand wool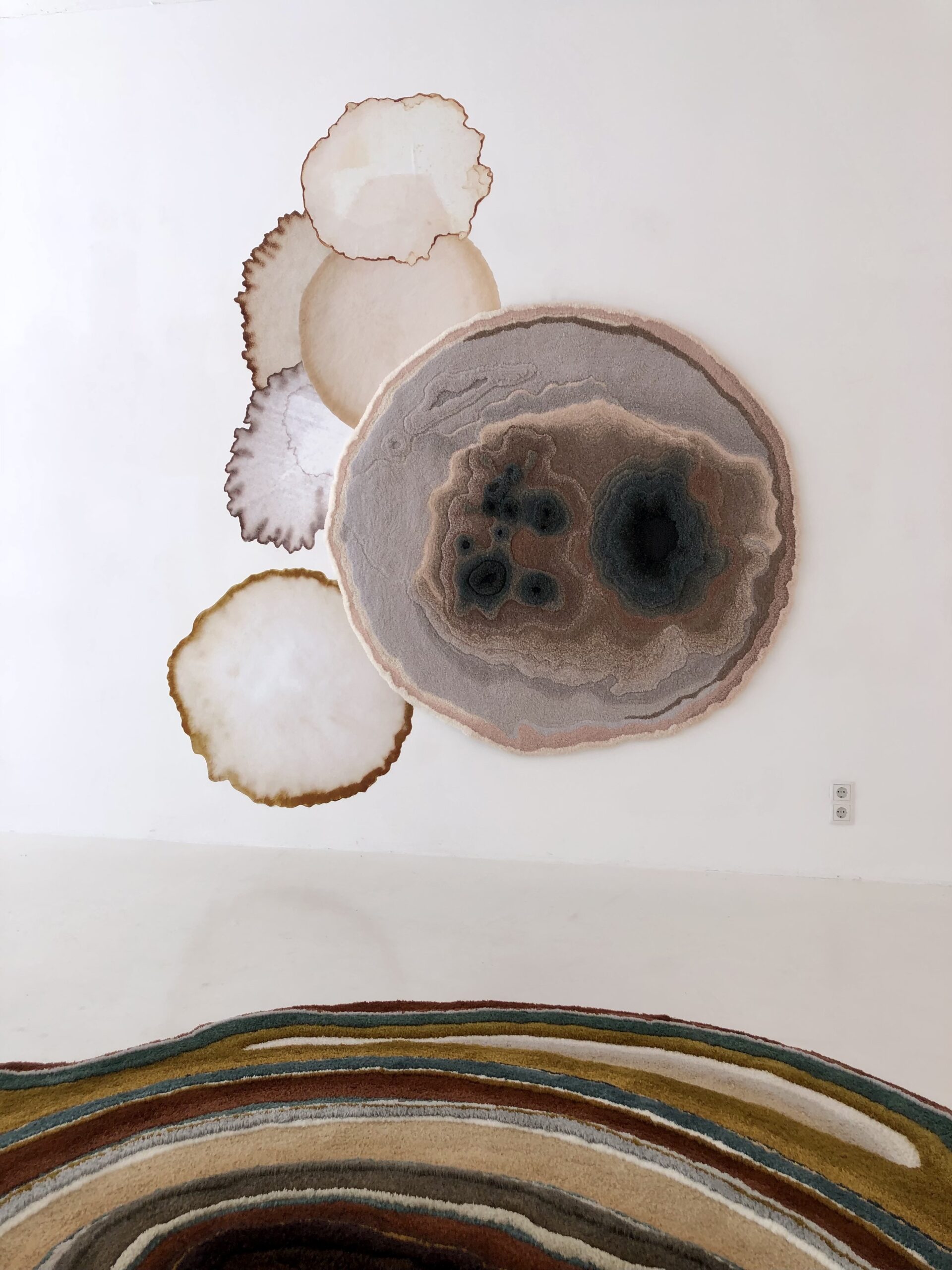 Pink Fungi Carpet
135 x 135cm
100% New Zealand wool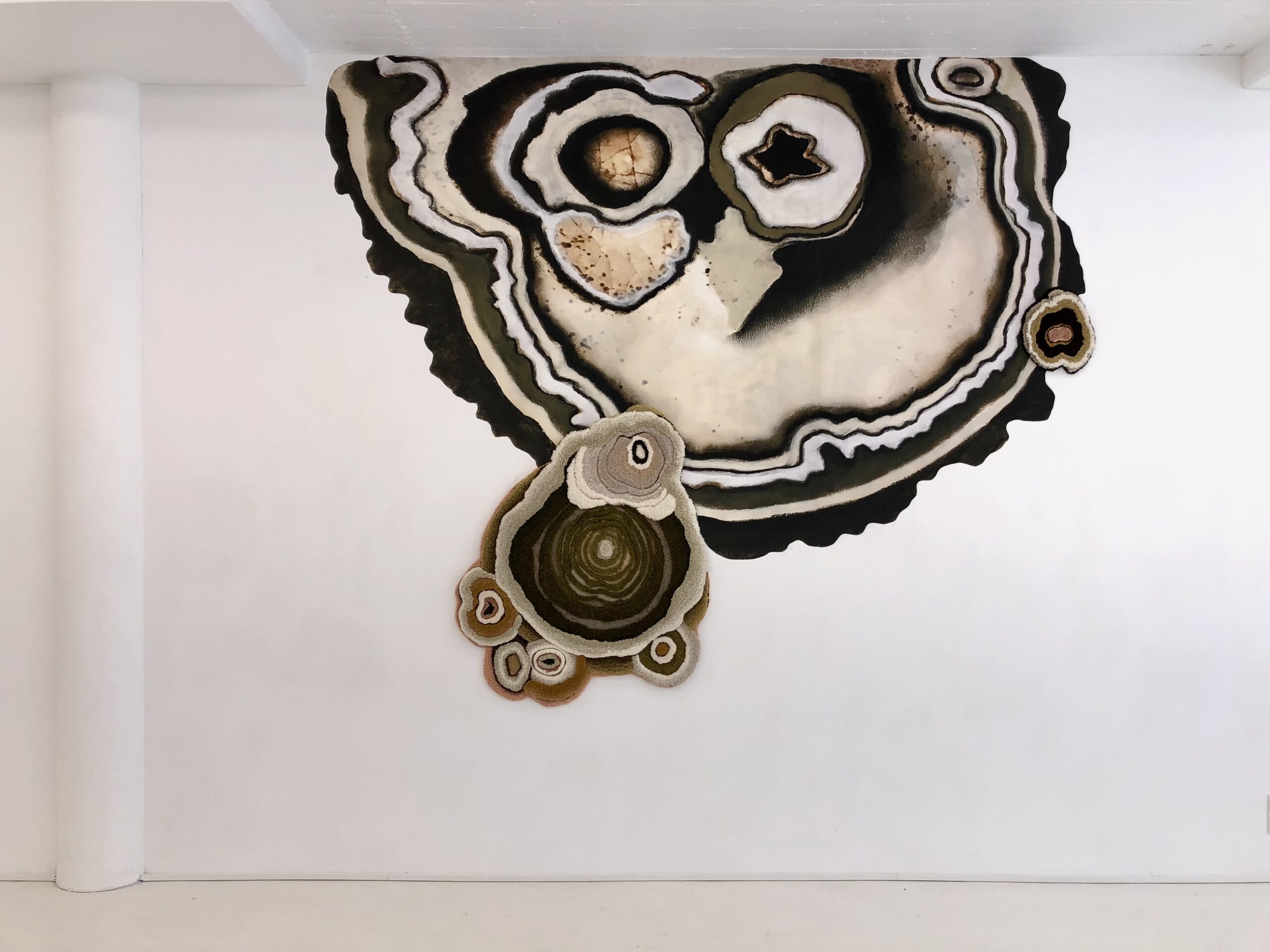 Green Fungi with pink carpet, Pink dot carpet
100% New Zealand wool
Wallpaper of black velvet drawing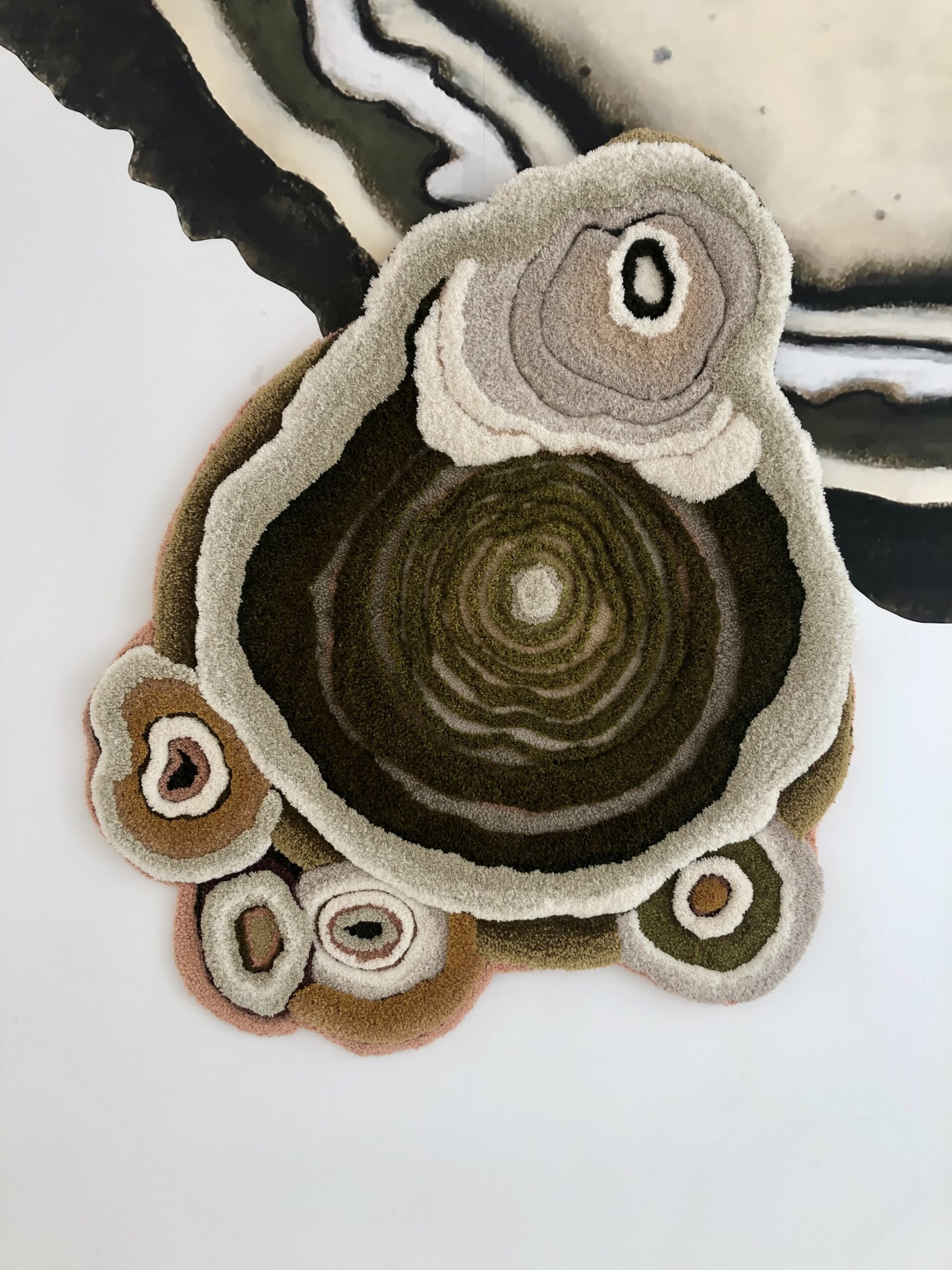 Green Fungi with pink carpet
100% New Zealand wool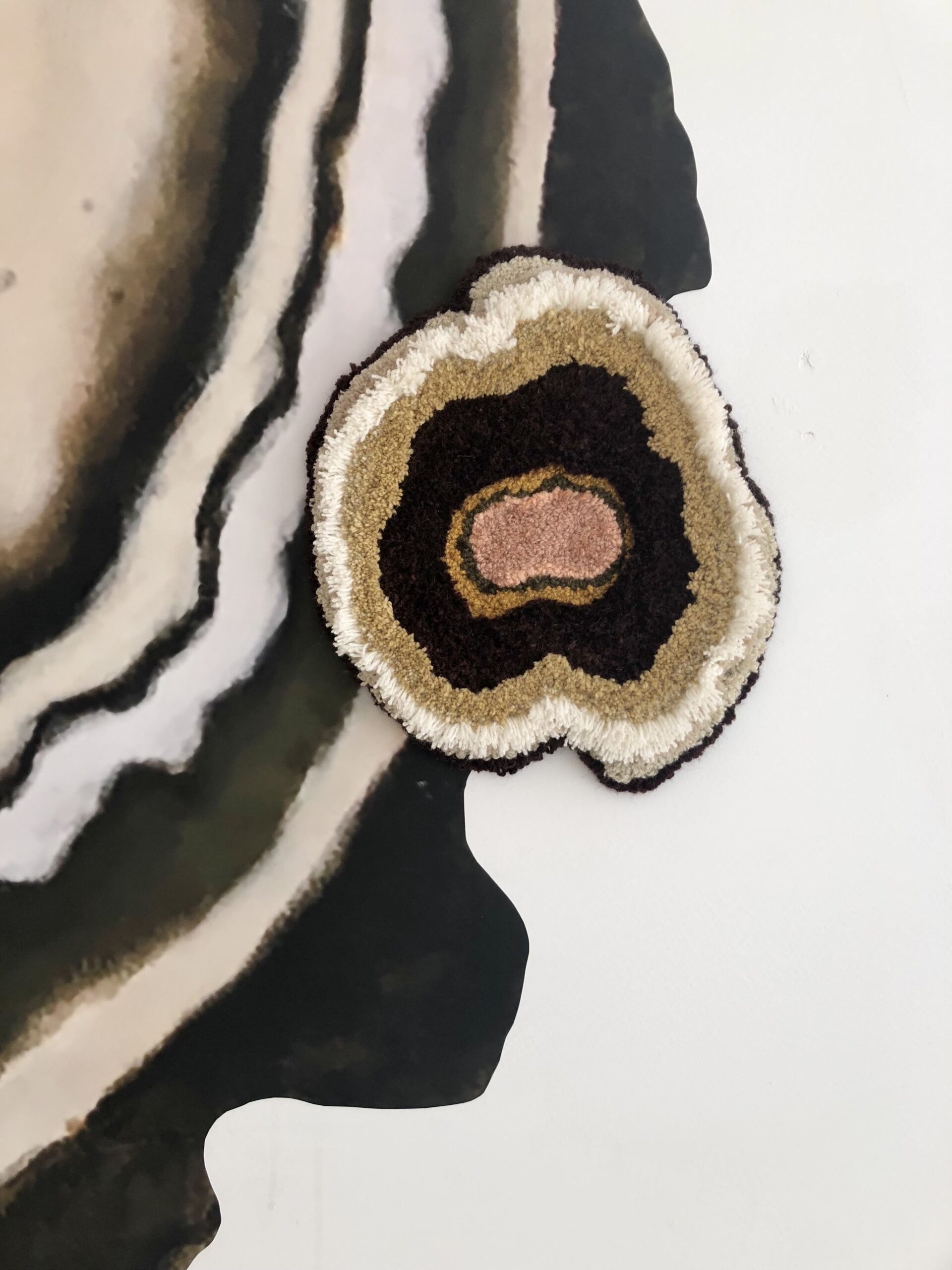 Pink dot carpet
100% New Zealand wool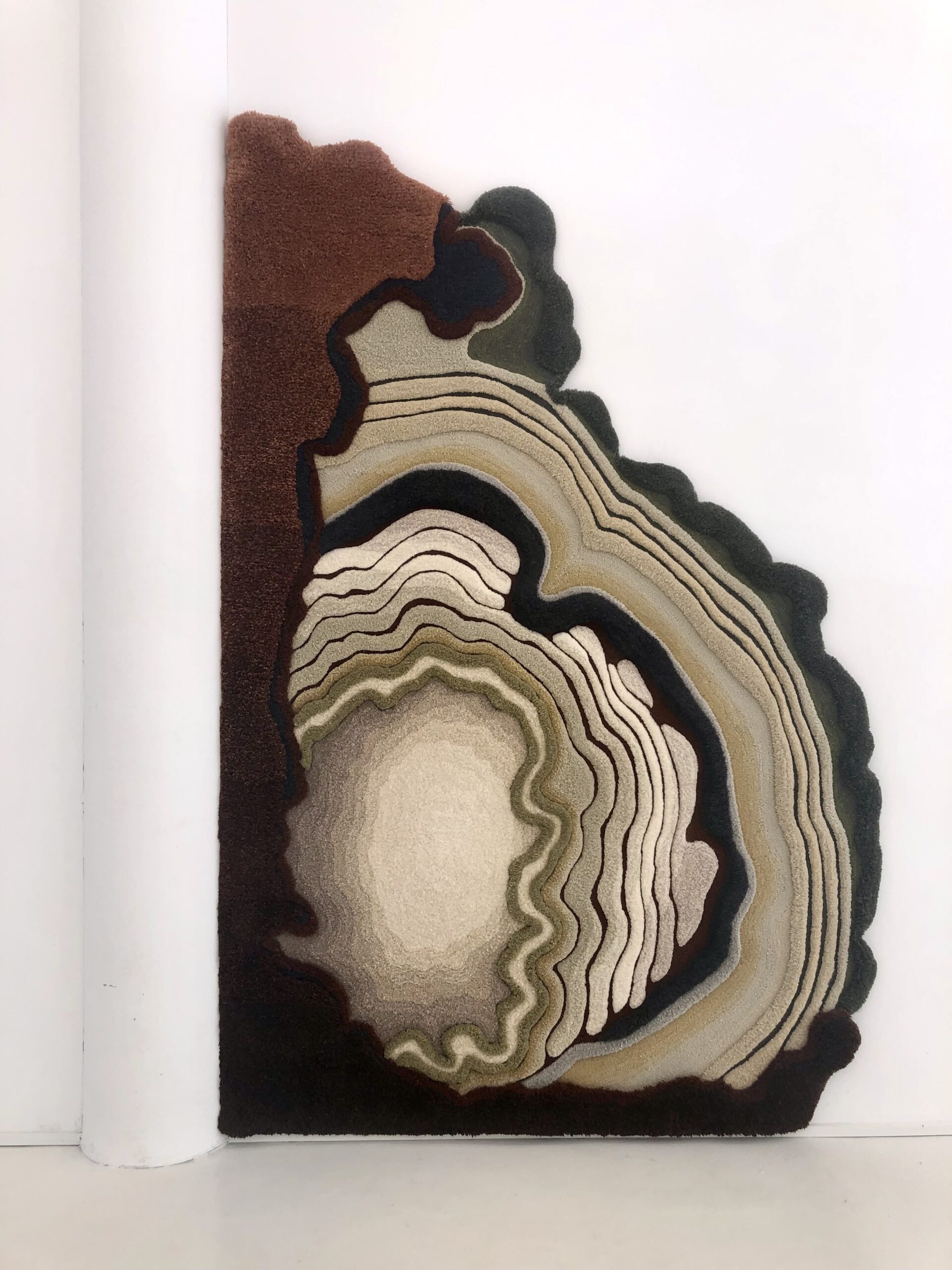 \
Corner Carpet in browns
200 x 160cm
100% New Zealand wool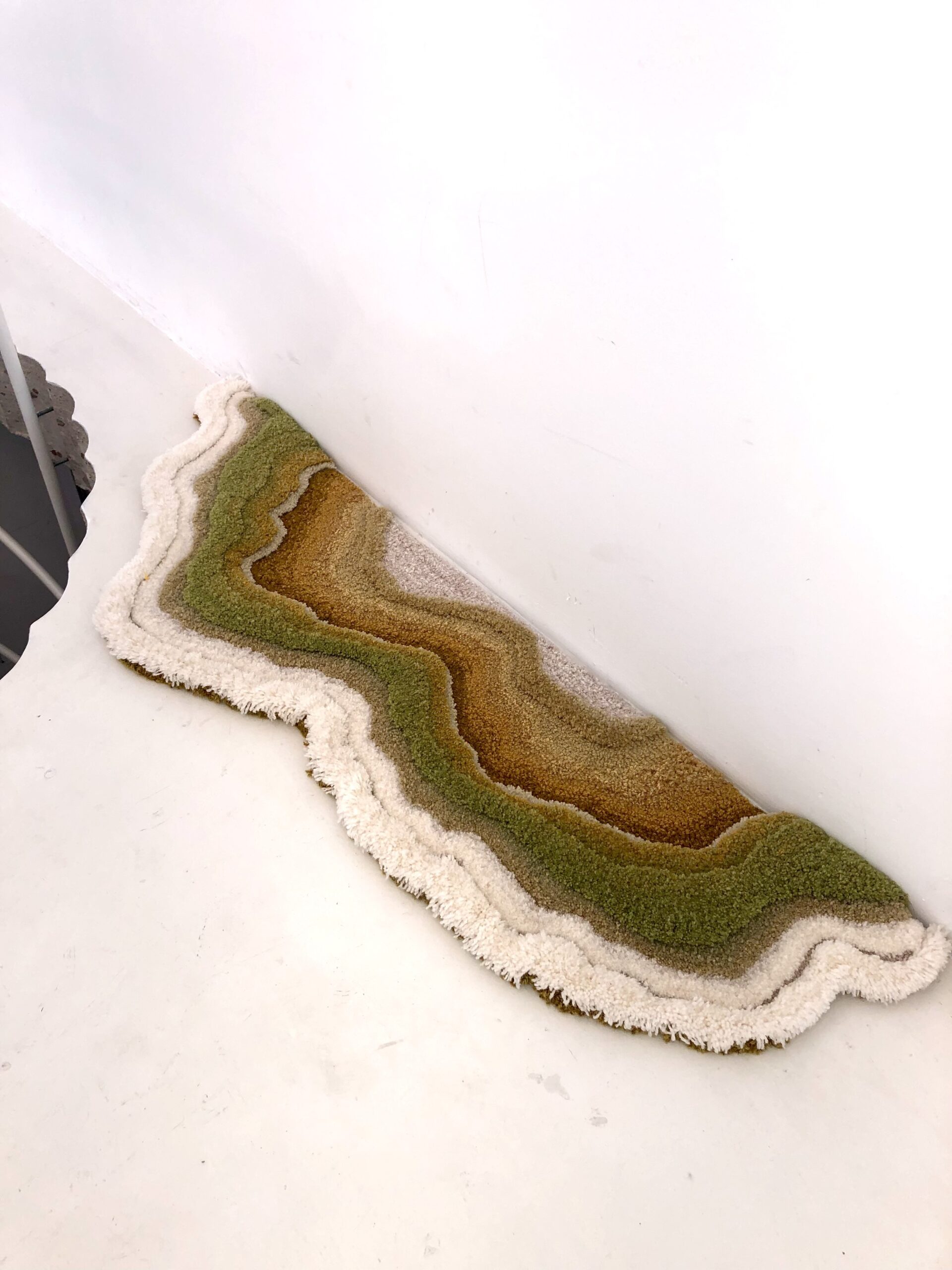 Corner Carpet in greens
124 x 34cm
100% New Zealand wool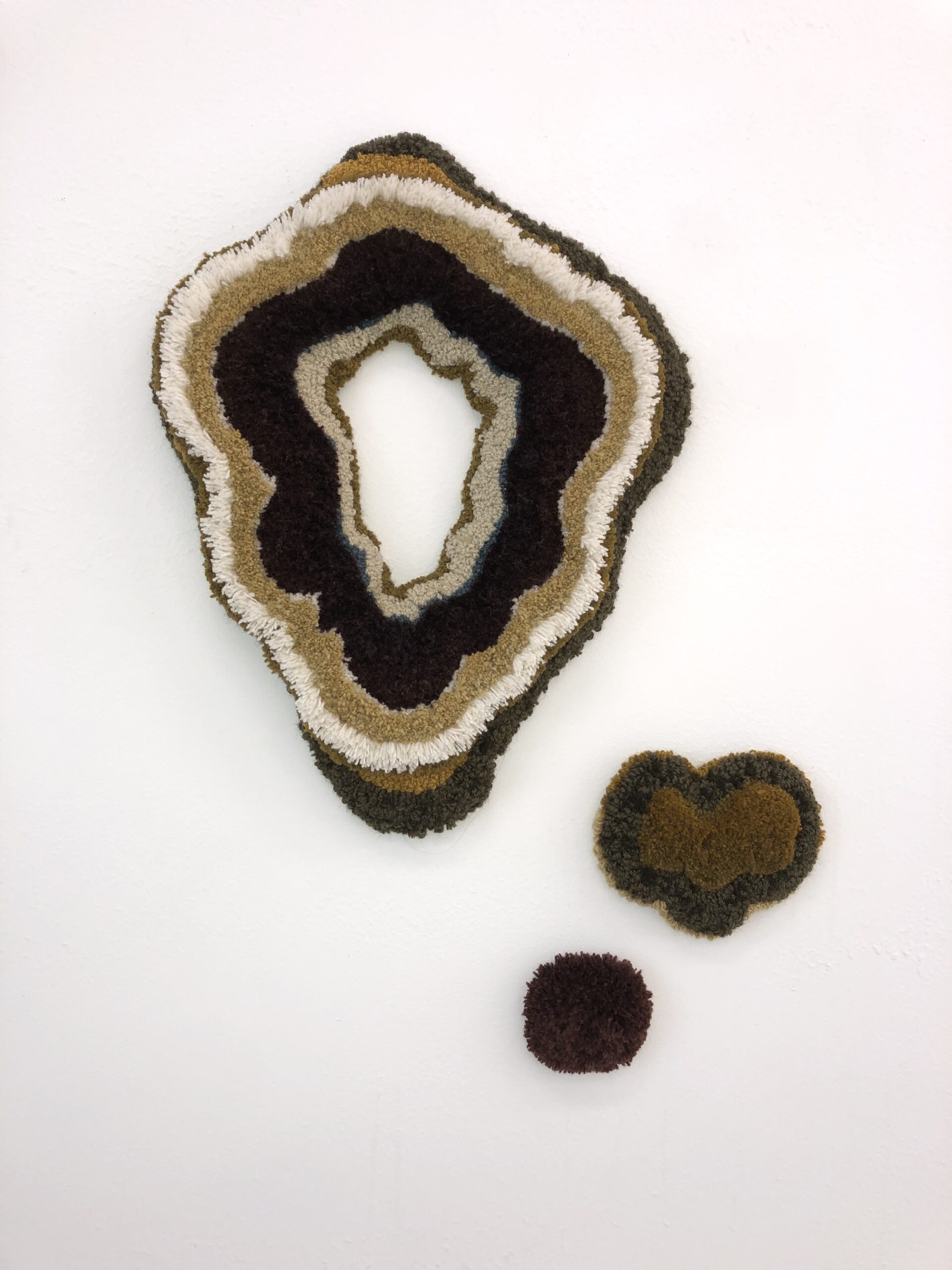 Small Work
45 x 80cm
100% New Zealand wool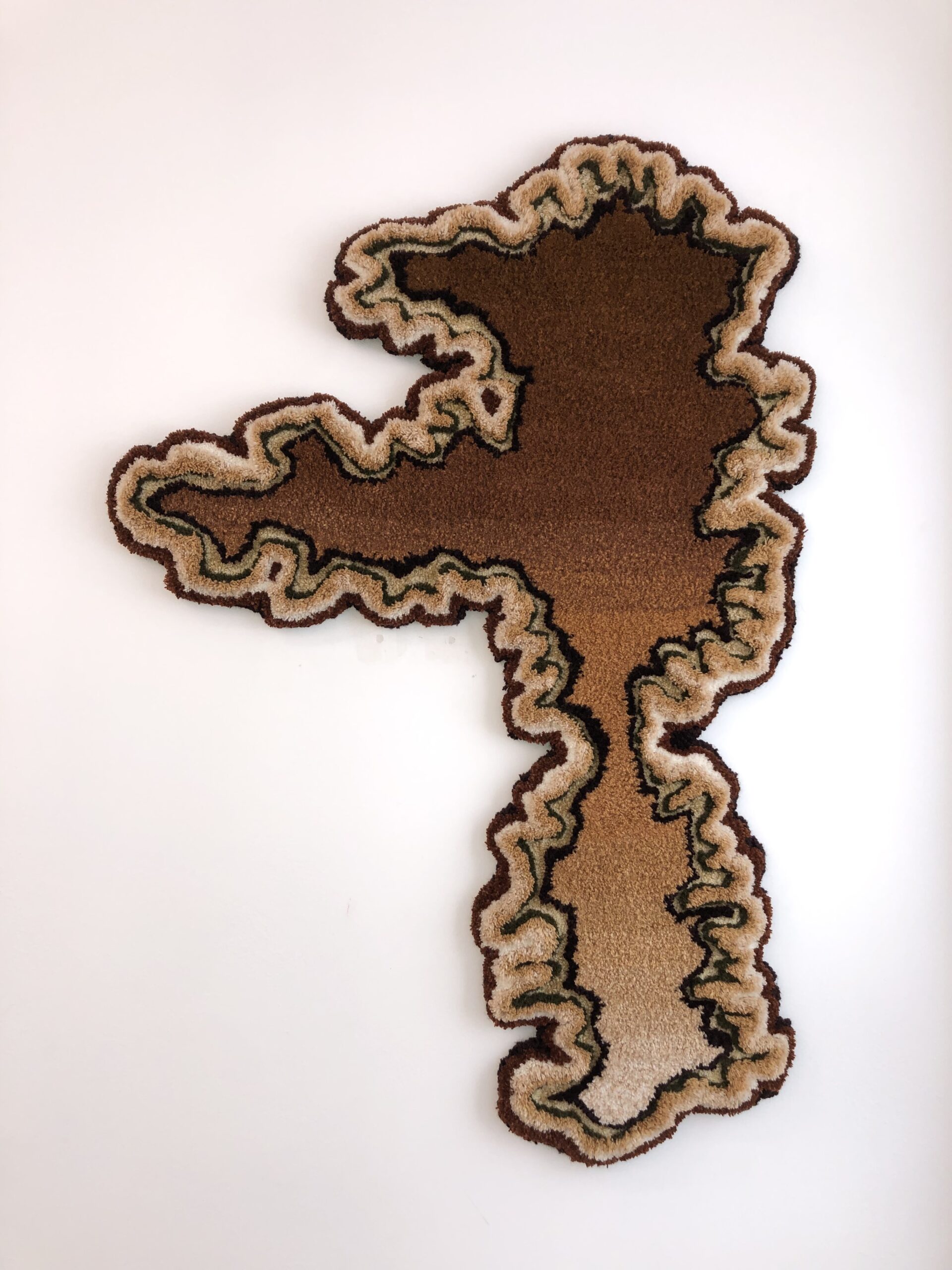 Watou Stain Standing Carpet
45 x 80cm
100% New Zealand wool