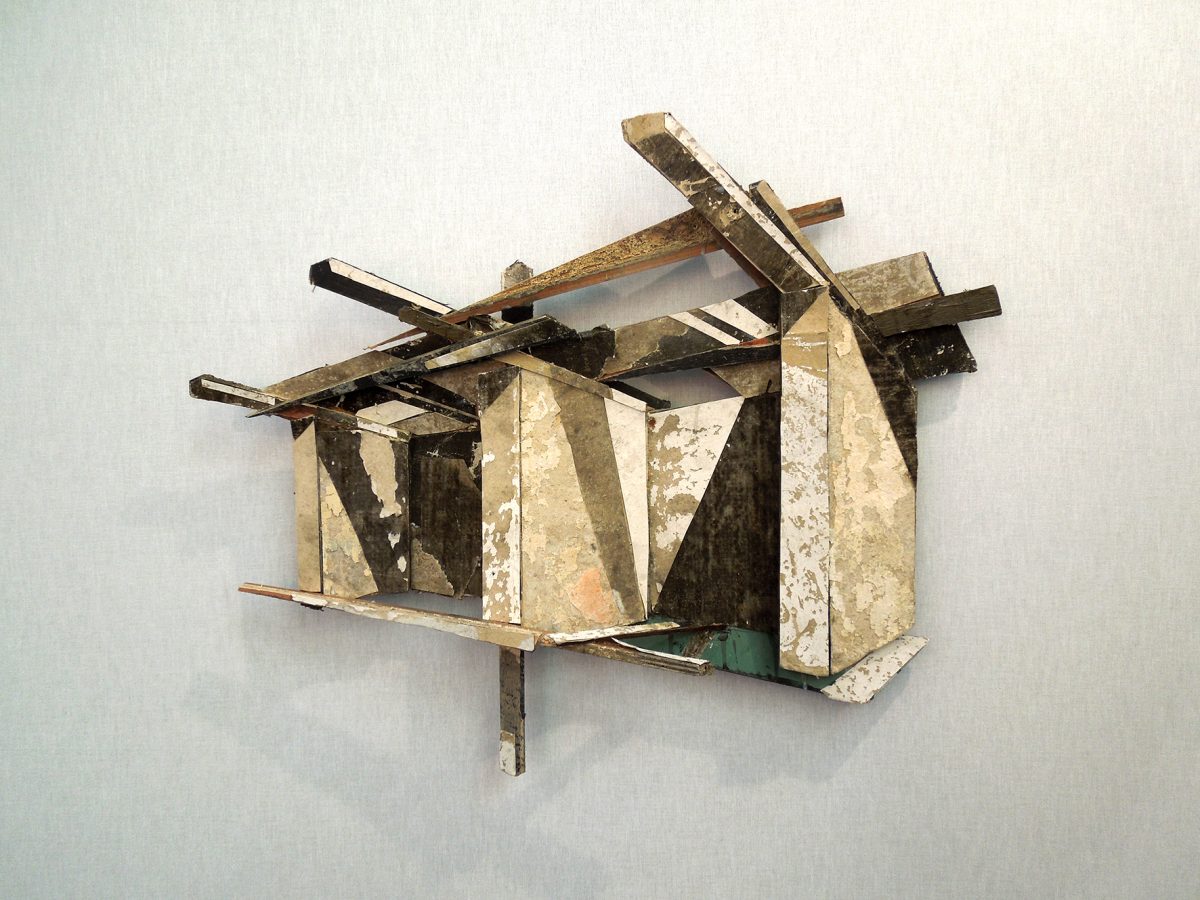 Pim Palsgraaf
Traces of emptiness 05, 2018
Mixed media
63 x 35 x 13 cm
Pim Palsgraaf
The dichotomy between nature and industry, the organic and inorganic, is a fundamental aspect of Pim Palsgraaf's work. His environment is integral to his art, as for him, it resonates both veneration and disdain.
In the "Multiscape" series, Palsgraaf examines the effects of architectural urban expansion through sculptural forms. The invasive qualities of this growth are apparent in his embedding of cityscapes into taxi dermic animals. In this series, the often-combative relationship between nature and culture is explored and even questioned by viewers, as the tumorous city seems to overcome the animal and bring it to its knees.
In his related series of paintings, Palsgraaf's focuses on the perspective his sculptures cannot reach. In these clandestine interiors, the viewer discovers deserted rooms, damp corridors and ceilings in danger of sudden collapse. Revealing their decline, Palsgraaf's environments of men are slowly reclaimed by nature.
Palsgraaf's most recent exhibition was 'In the absence of light', a site-specific installation, (Solo) Kunsthal, Rotterdam [NL] in 2017. His work can be found in private and public collections. Palsgraaf studied at the Willem de Kooning Academy in Rotterdam, the Netherlands. He lives and works in Rotterdam, NL.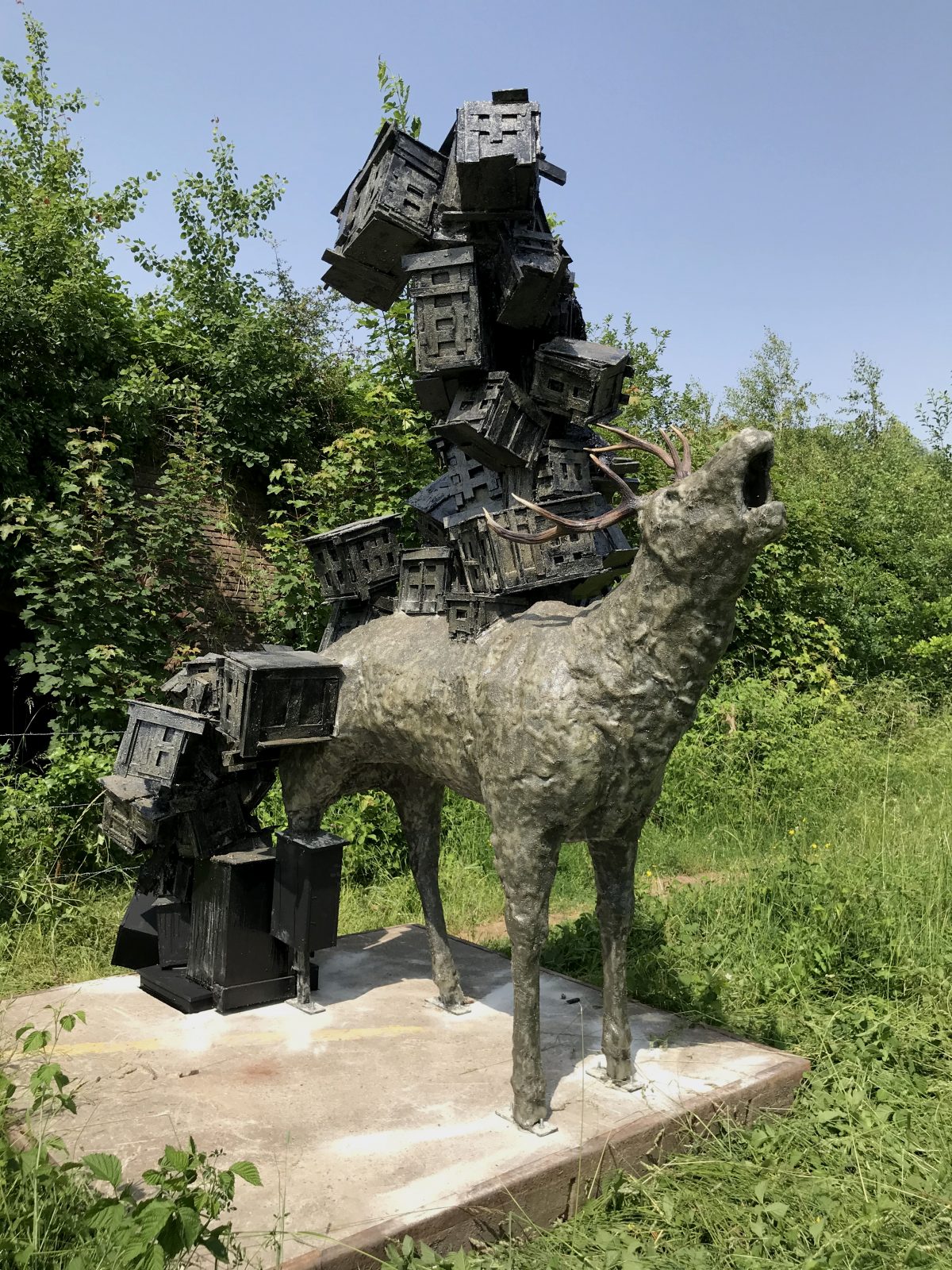 Pim Palsgraaf
Mycelium, 2021
Mixed media
290 x 120 x 280 cm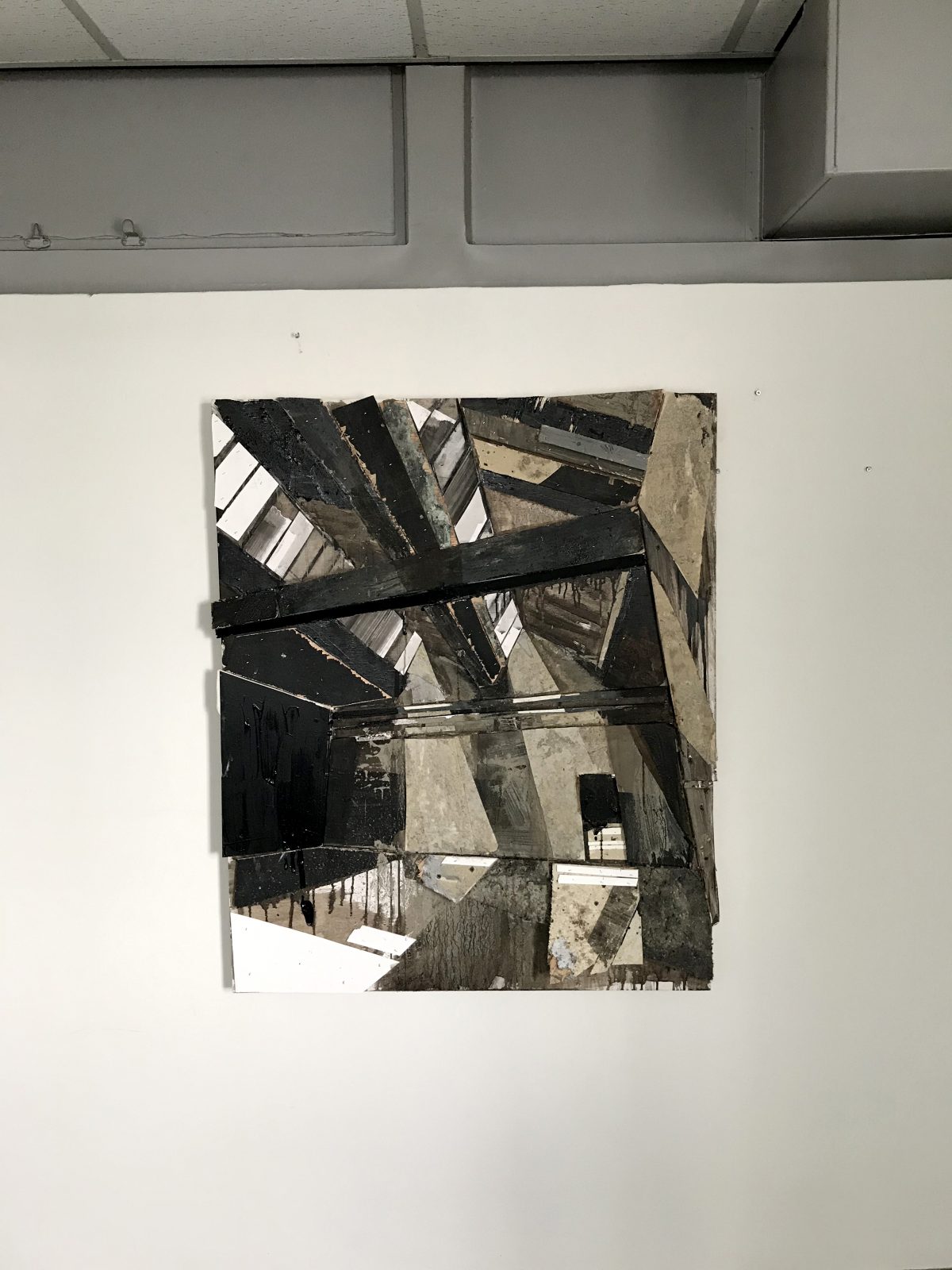 Pim Palsgraaf
Beyond space and time 02, 2021
Wood, stained wallpaper, bitumen
100 x 120 cm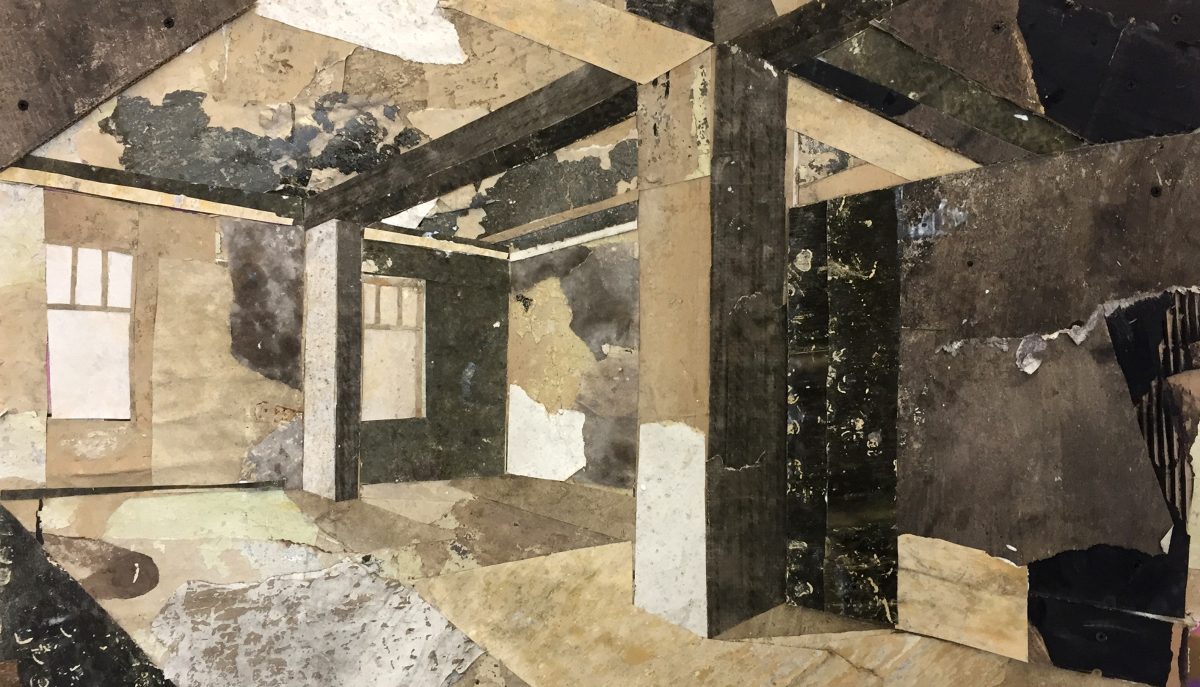 Pim Palsgraaf
Ashes 06, 2019
Wood, stained wallpaper, carton
98 x 55 cm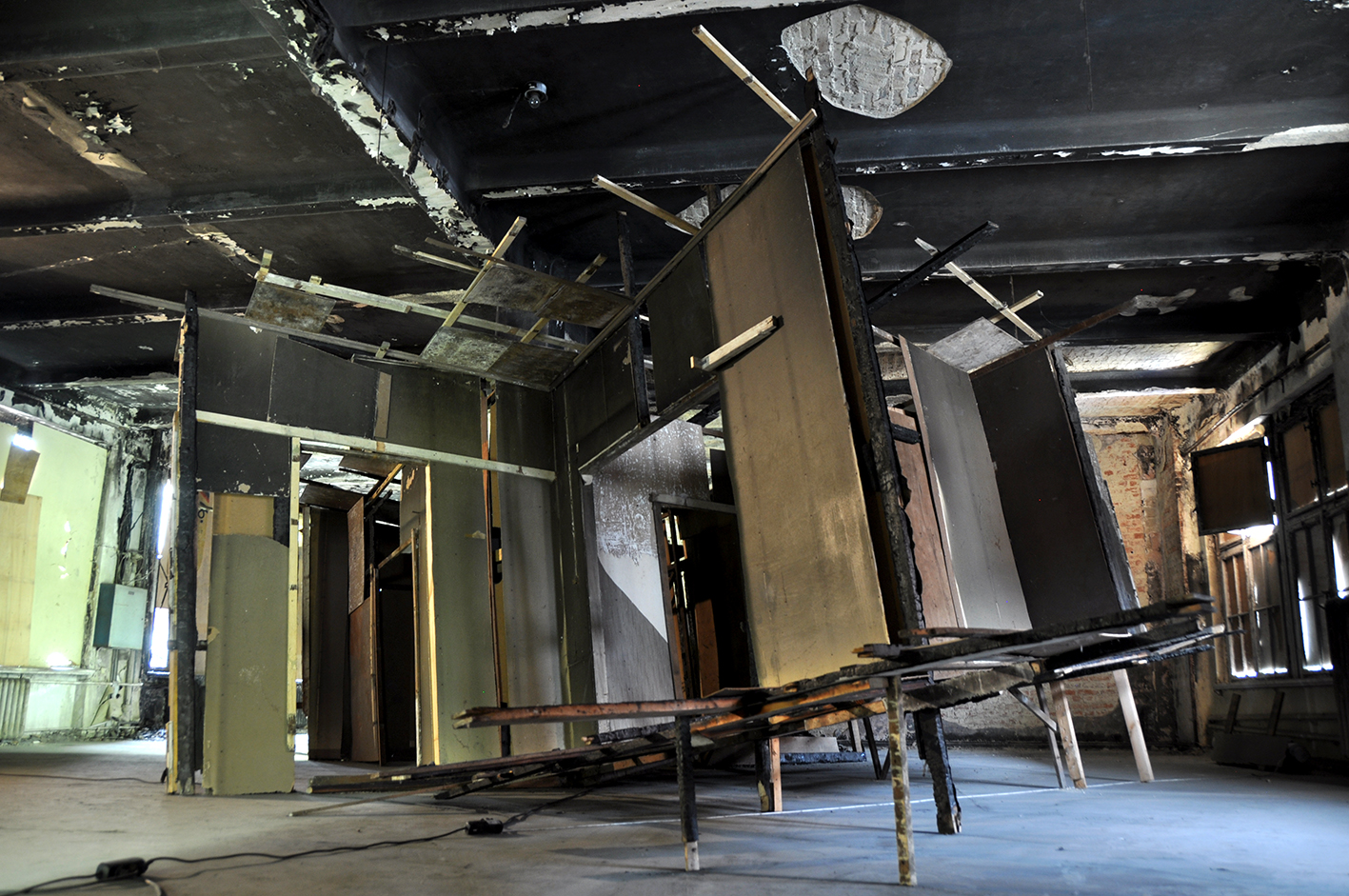 Pim Palsgraaf
Inverted space, 2018
Site specific installation. during IPIHAN#8 Altenburg, Germany
Variety of wood, wallpaper and light tubes
840 x 650 x 400 cm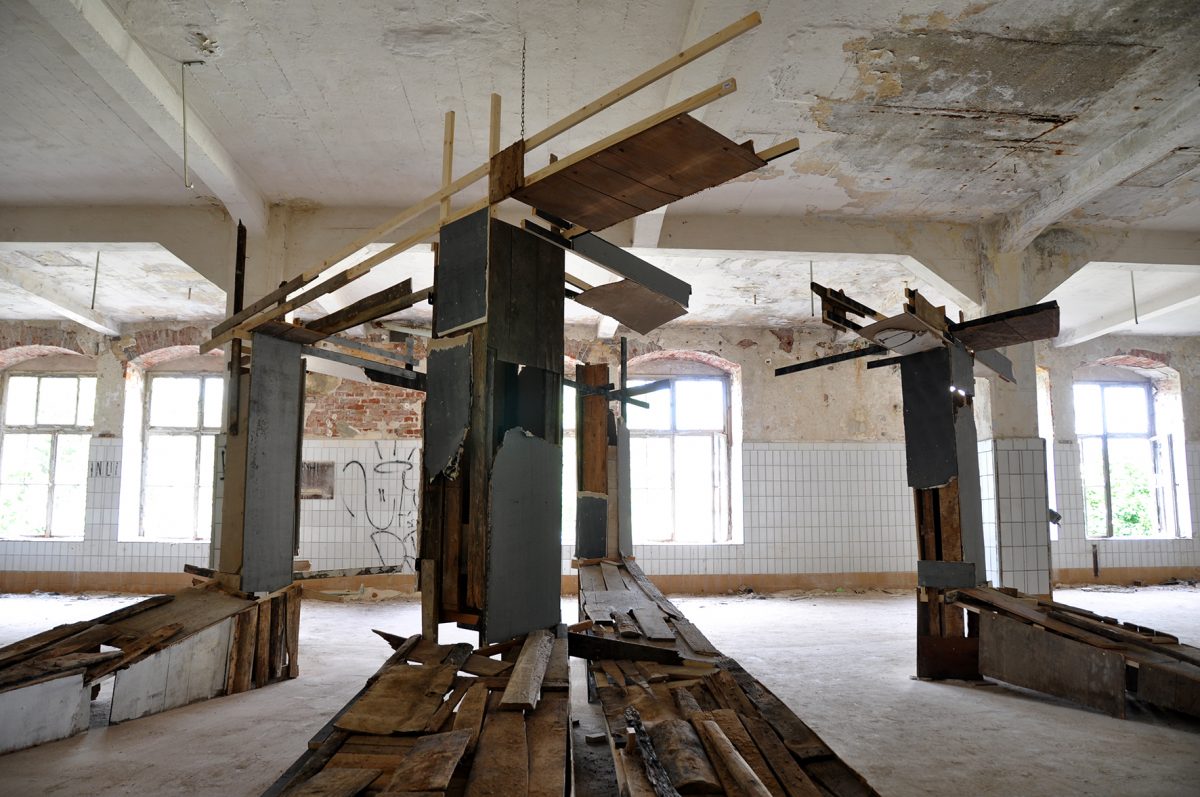 Pim Palsgraaf
Fading memory, 2019
Site specific installation during IPIHAN #9, Zeitz, Germany
Wood, rocksheet, wall paint.
1500 x 1000 x 400 cm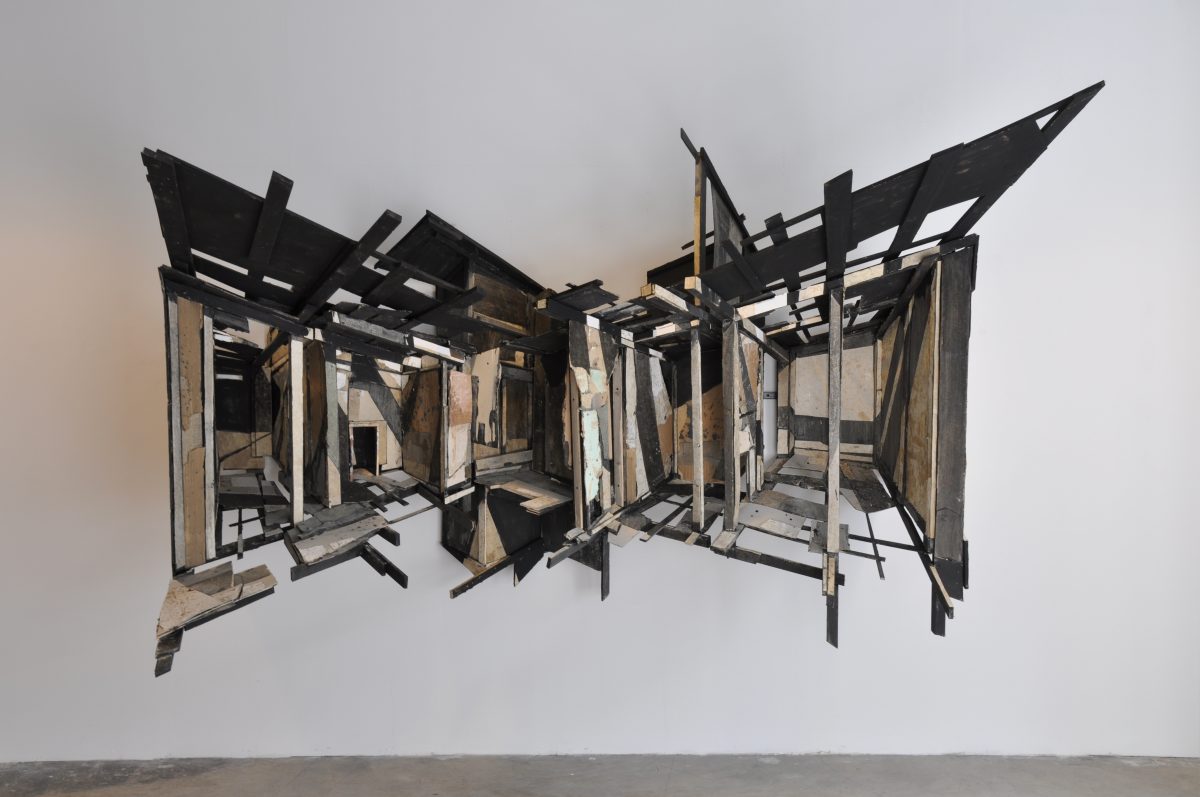 Pim Palsgraaf
Traces of emptiness, 2018
Wood, metal, wallpaper, concrete
360 x 200 x 220 cm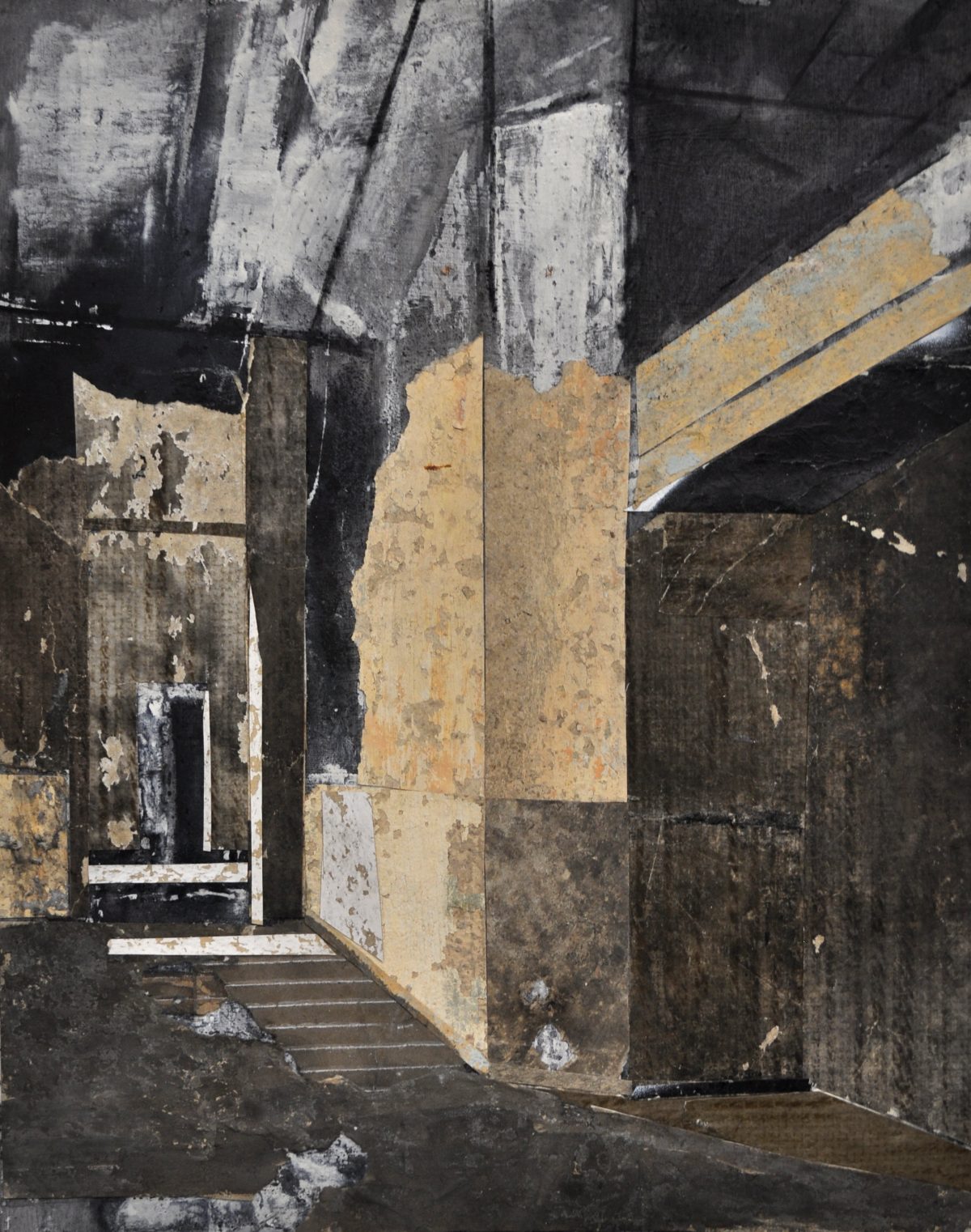 Pim Palsgraaf
Burn your bridges 08, 2020
Wood, stained wallpaper, glosspaint,charcoal
40 x 50 cm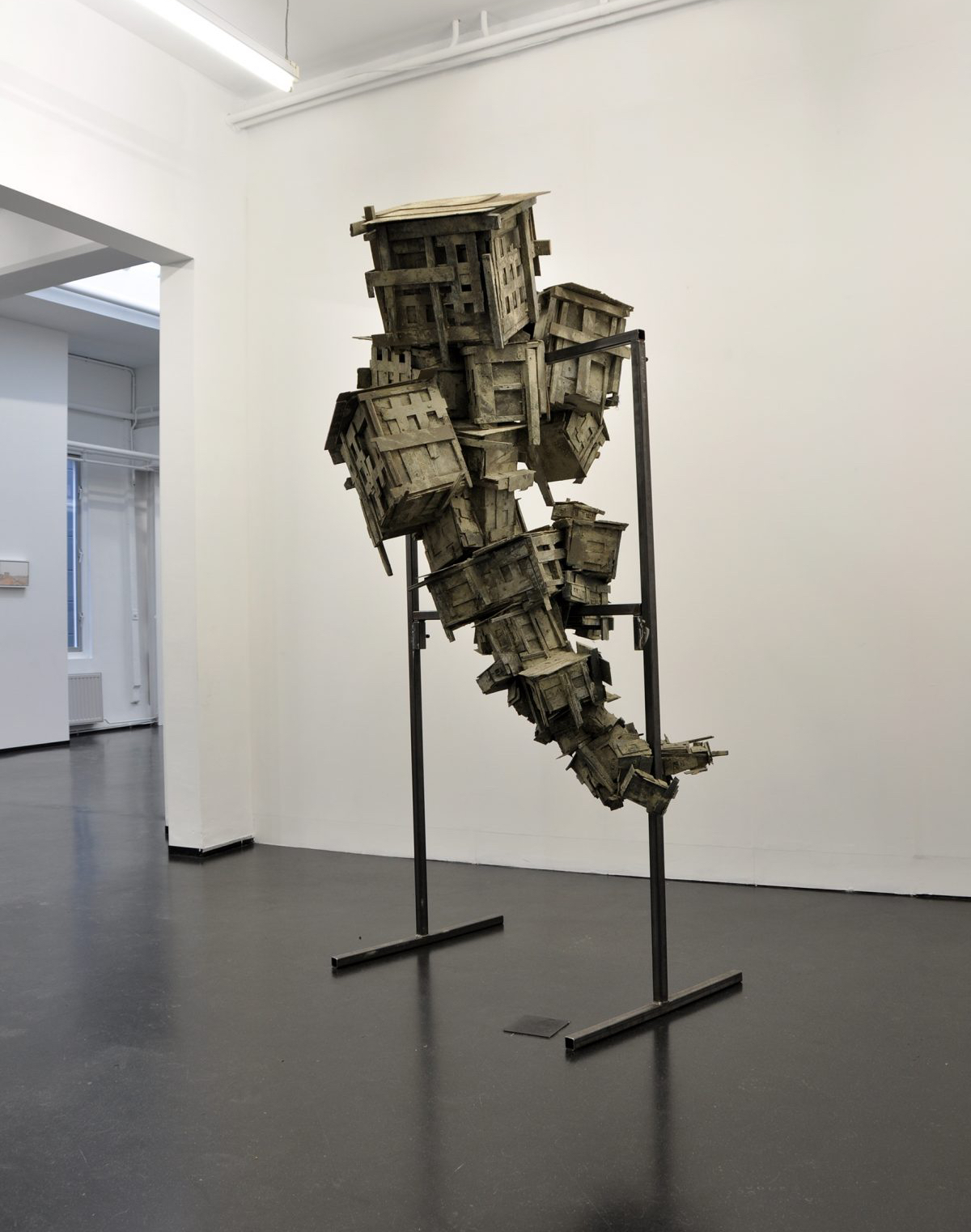 Pim Palsgraaf
Perception of reality 02, 2020
Wood, metal, concrete, model houses
85 x 70 x 190 cm