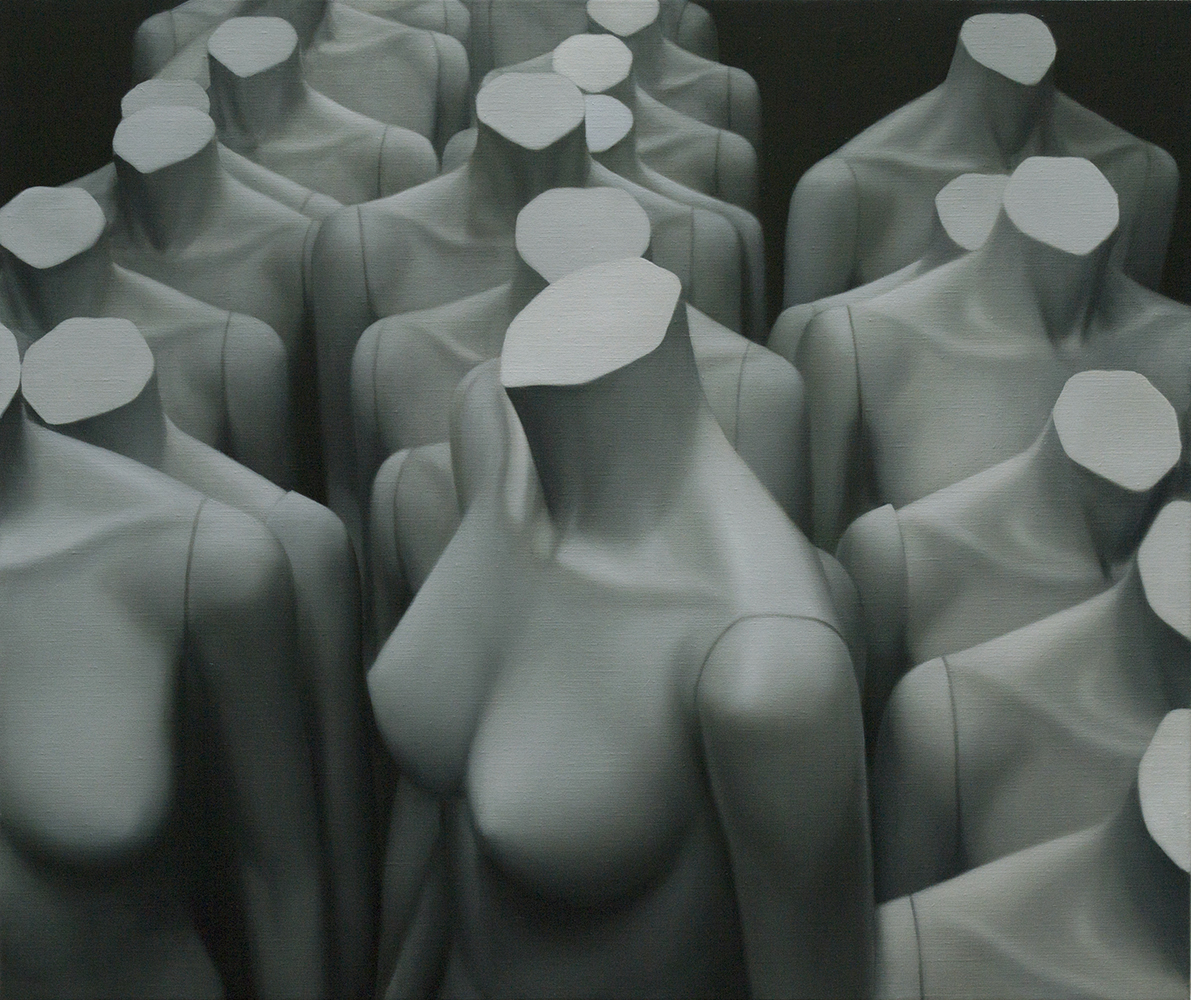 Arnout Killian
The Queue, 2020
Oil on canvas.
80x95cm
Arnout Killian
At first sight the paintings of Arnout Killian seem photo realistic. He either 'zooms' in, or gives the viewer vistas of spaces or places. The beauty of his work lies in the 'in between' moments he visualizes: rooms awaiting inhabitants, homes and landscapes devoid of people, deconstructed mannequins awaiting their next garb.
His newer paintings reach another level of abstraction: from afar they look like photos of carpeting; on closer inspection we find meticulously painted abstracts.
Killian gives meaning to seemingly uninteresting objects and moments by slightly manipulating reality. The paintings speak of quiet desolation, leaving the viewer with an eerie feeling of what will come next.
Killian's work has been predominately exhibited in Europe. His most recent exhibition is 'ENTER THE VOID' in the More Museum in 2016. His work can be found in private, corporate and several museum collections.
Killian studied at the University of Amsterdam, the Gerrit Rietveld Academie, STEIM and the Rijksakademie van Beeldende Kunsten. He lives and works in Amsterdam.
Arnout Killian
Stored, 2020
Oil on canvas
60 x 90 cm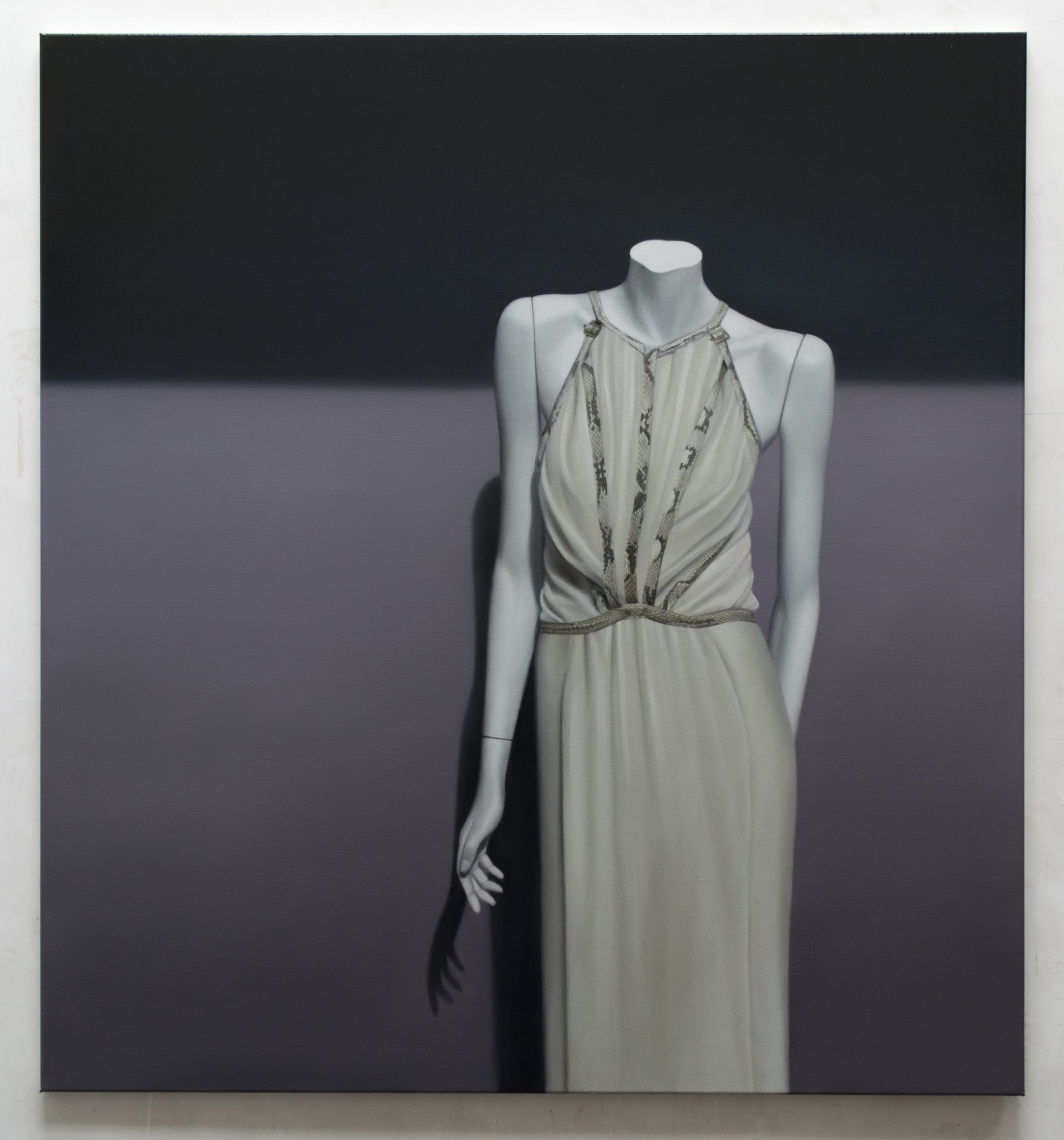 Arnout Killian
Berlin mannequin, 2021
Oil on canvas
140 x 130 cm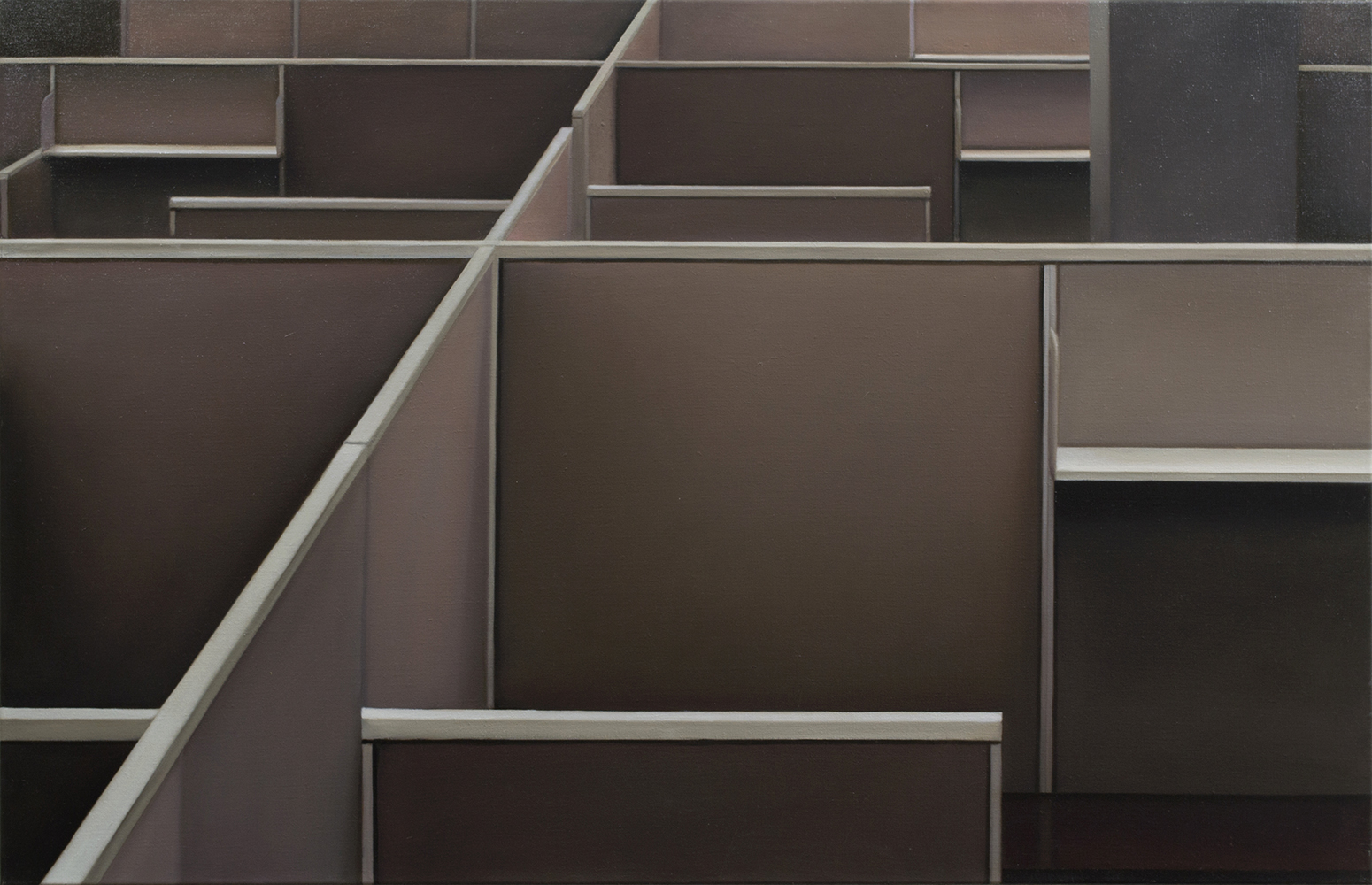 Arnout Killian
Cubicles (brown), 2013
Oil on canvas
100 x 155 cm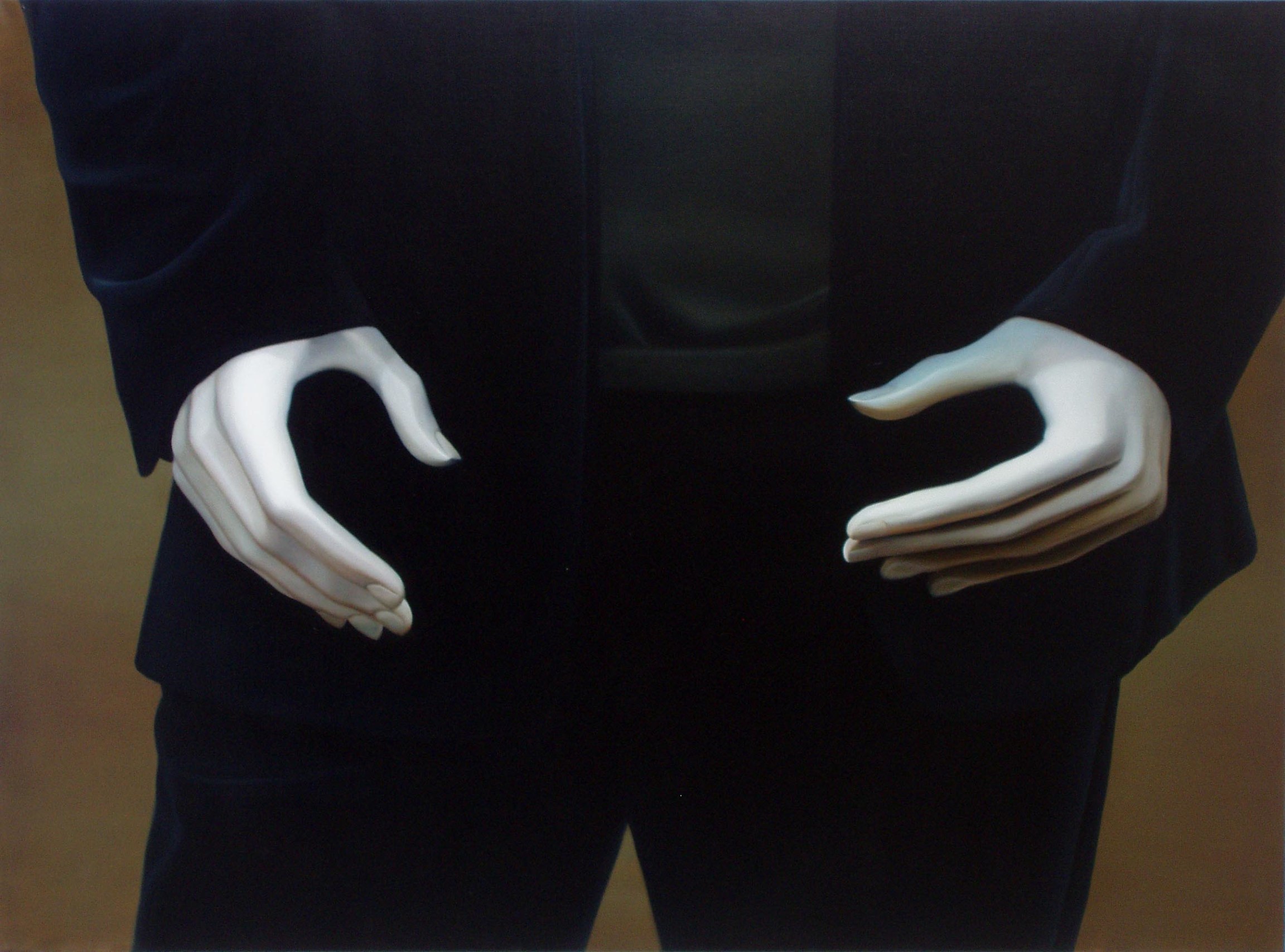 Arnout Killian
Grip, 2004
Oil on canvas
230 x 170 cm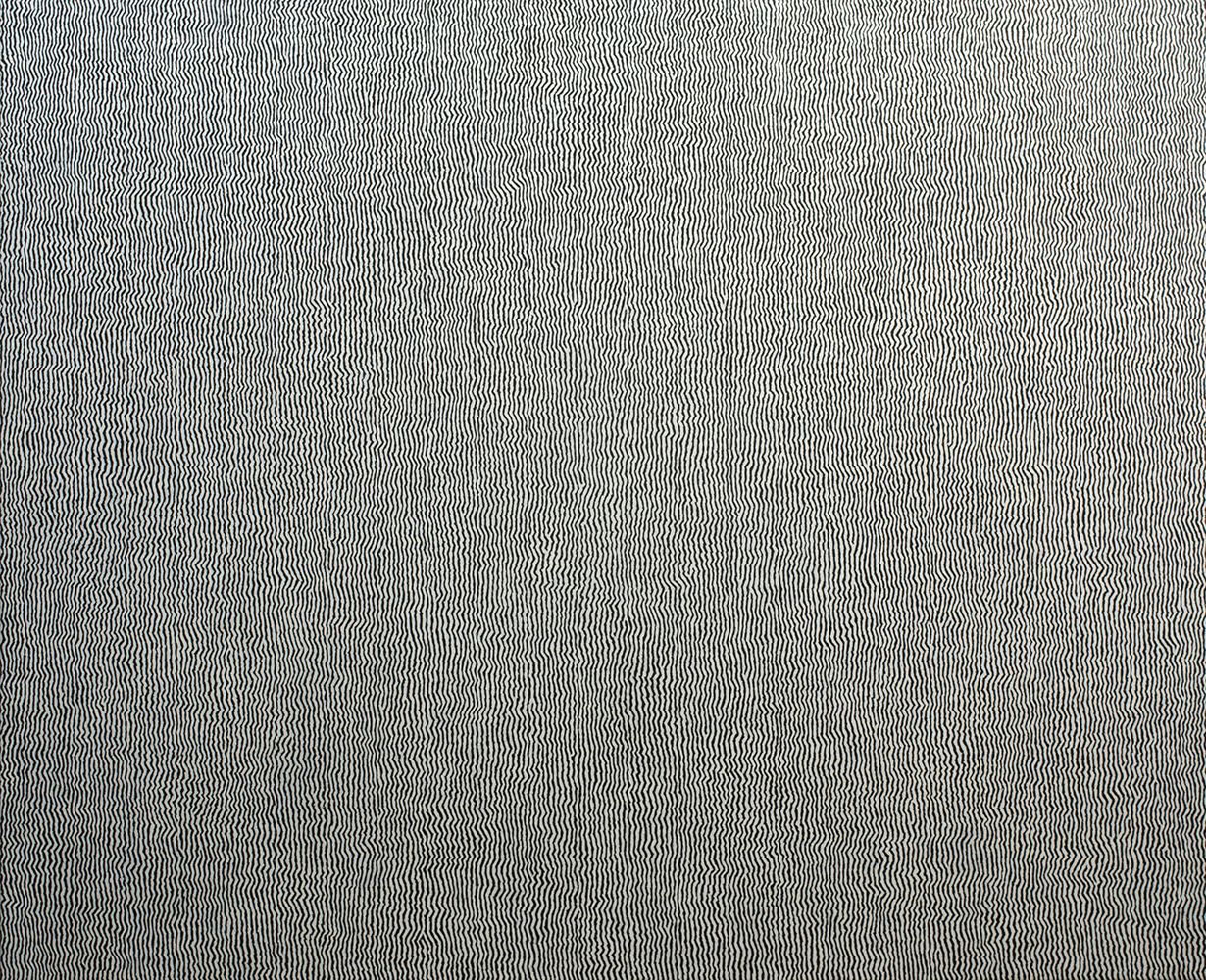 Arnout Killian
Distorted Screen (big), 2016
Oil on canvas
155 x 190 cm