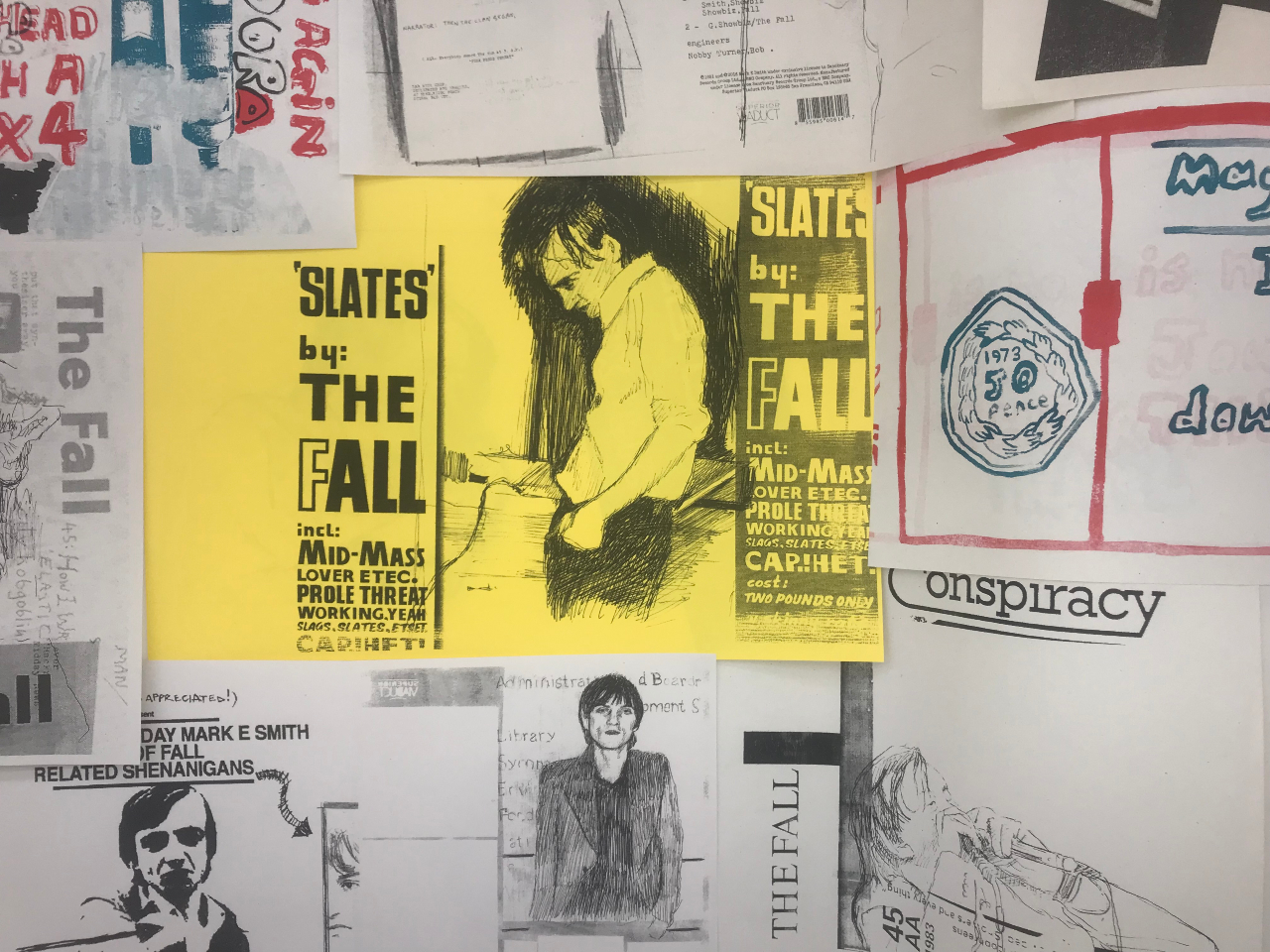 David Powell
RISO Prints
The Fall
Room to Live
Leslie Nagel and David Powell
'Room to Live' is a duo exhibition by Leslie Nagel (NL) and David Powell (UK)
The title of the exhibition is taken from a song by Manchester band The Fall (1976-2018) and reflects both artists shared interests in energy, movement, sound, music, tainted glamour and the hand crafted object in a post digital world. The artists works are not a refutation of the digital, more an investigation into the consequences of living in the computer age. Once upon a time television and radio were mediums with huge experimental potential, nobody really knew what these mediums would birth which made them irresistible as the language had not been learnt, soon enough 'regulation' set in and programme schedules needed to be filled. So here we are perpetually sharing and consuming images, endlessly texting through cracked screens.
Nagel and Powell take their time with things, they're both equally fascinated with lo-fi analogue processes, things that leave indelible traces of subjectivity and inwardness, a give and take between skill and (de)skill, learning and unlearning. A healthy suspicion of established institutions can compel redirection so a restart can take place, the studio becomes a testing ground for necessary and urgent challenges to common held presumptions. Is the past tomorrow? History ushered into the present tense? In 1843 Søren Kierkegaard wrote a book about repetition; that it was a kind of 'recollection forwards'. Nostalgia is too often underestimated. Do forms of time travel exist outside of sci-fi? There remains a collective desire to possess things when you know the object of your gaze and desire cannot be grasped. Just out of Reach.
The exhibition will consist of sculptures, paintings and drawings that embody an attitude that strips away the fluff of the mainstream revealing something previously lost about to be reclaimed, a language? An escape route? A temporary journey into pure unequivocal joy? And when you smile. You know you blind me. To all the horrors I see.
David Powell, October 2021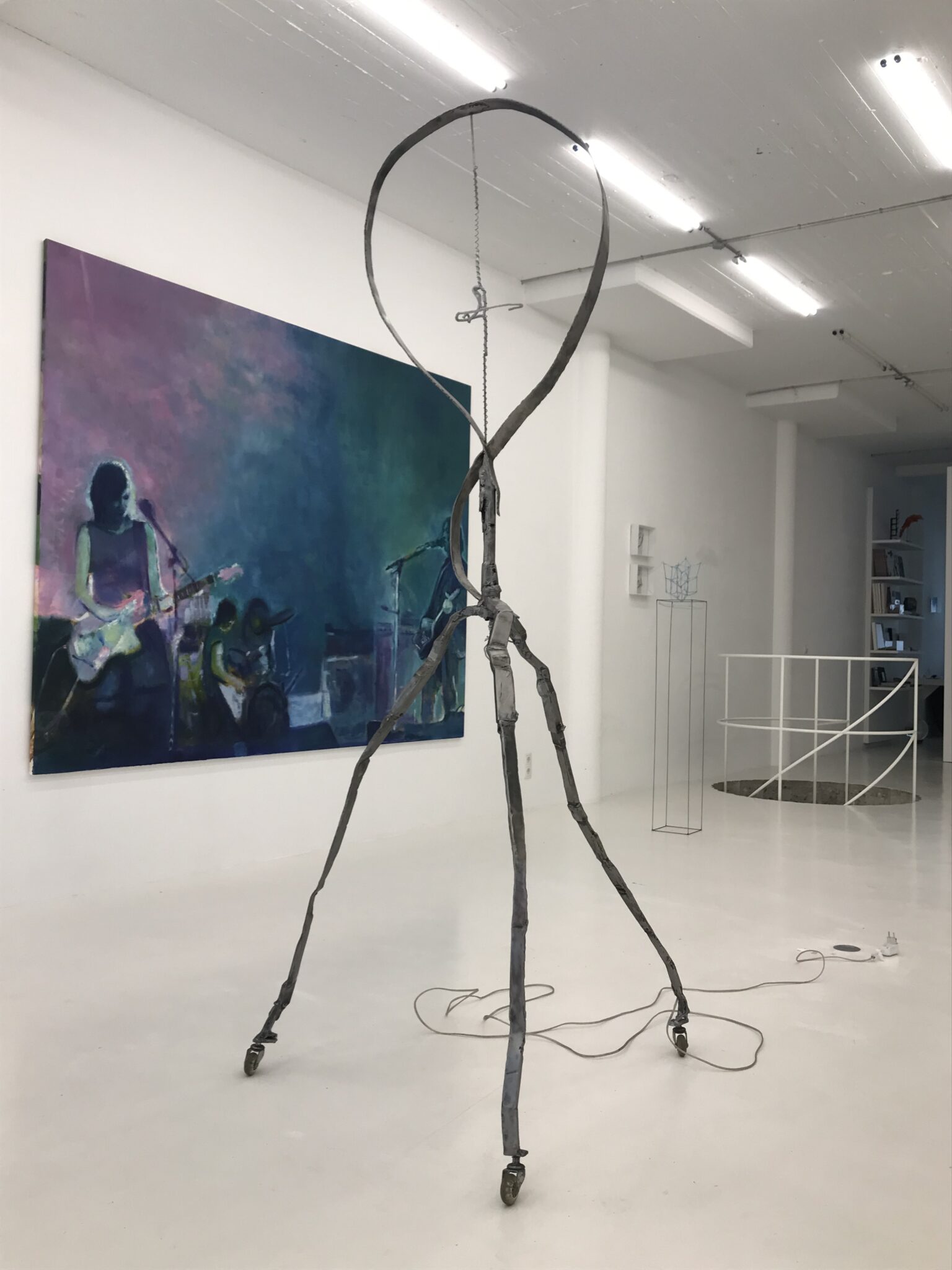 Leslie Nagel
02, 2021
Metal, electric motor, weels
70 x 100 x 220cm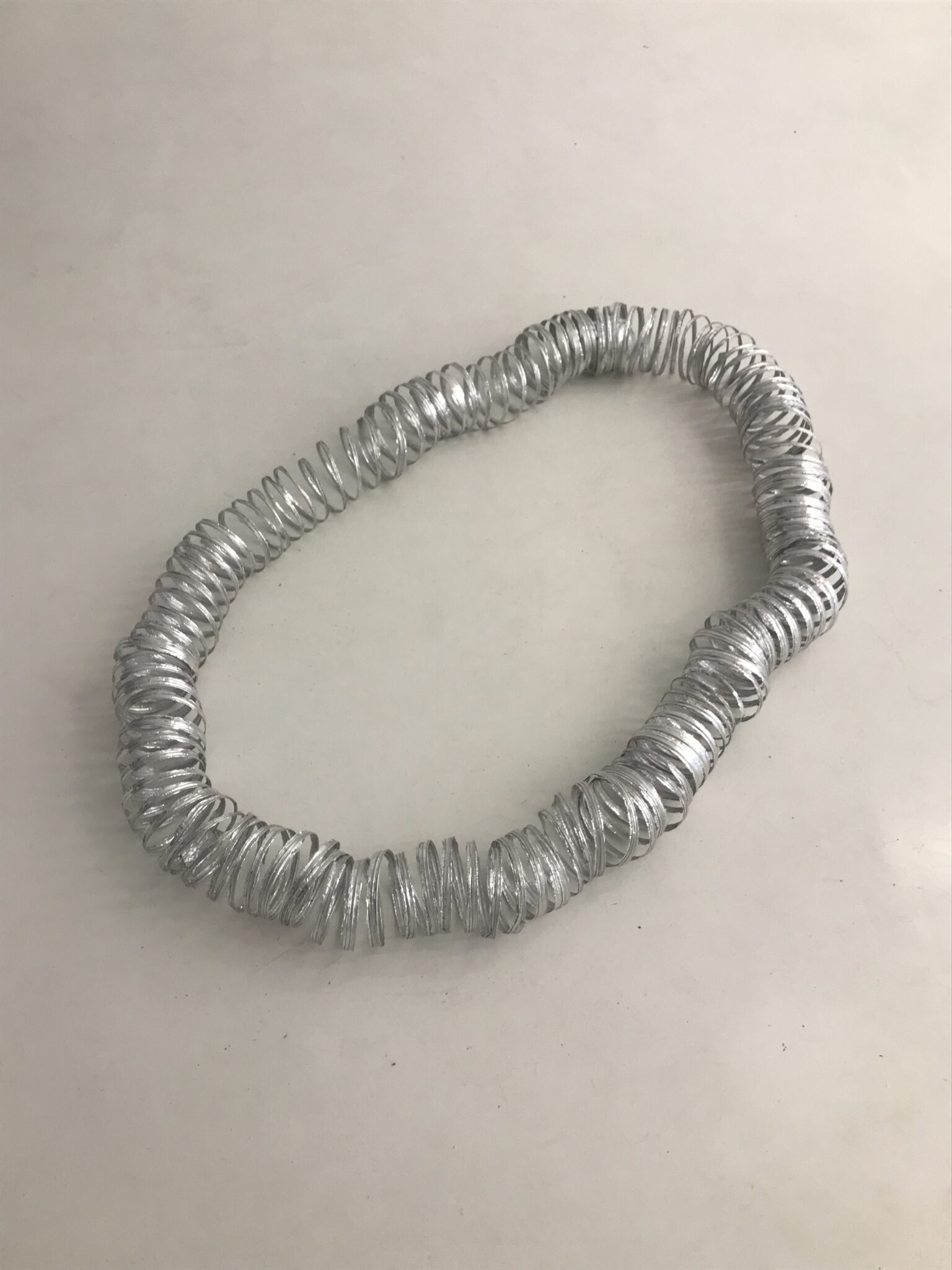 Leslie Nagel
Untitled, 2020
Cut open aluminum tube, rotating ball
Diameter variable 120 x 60cm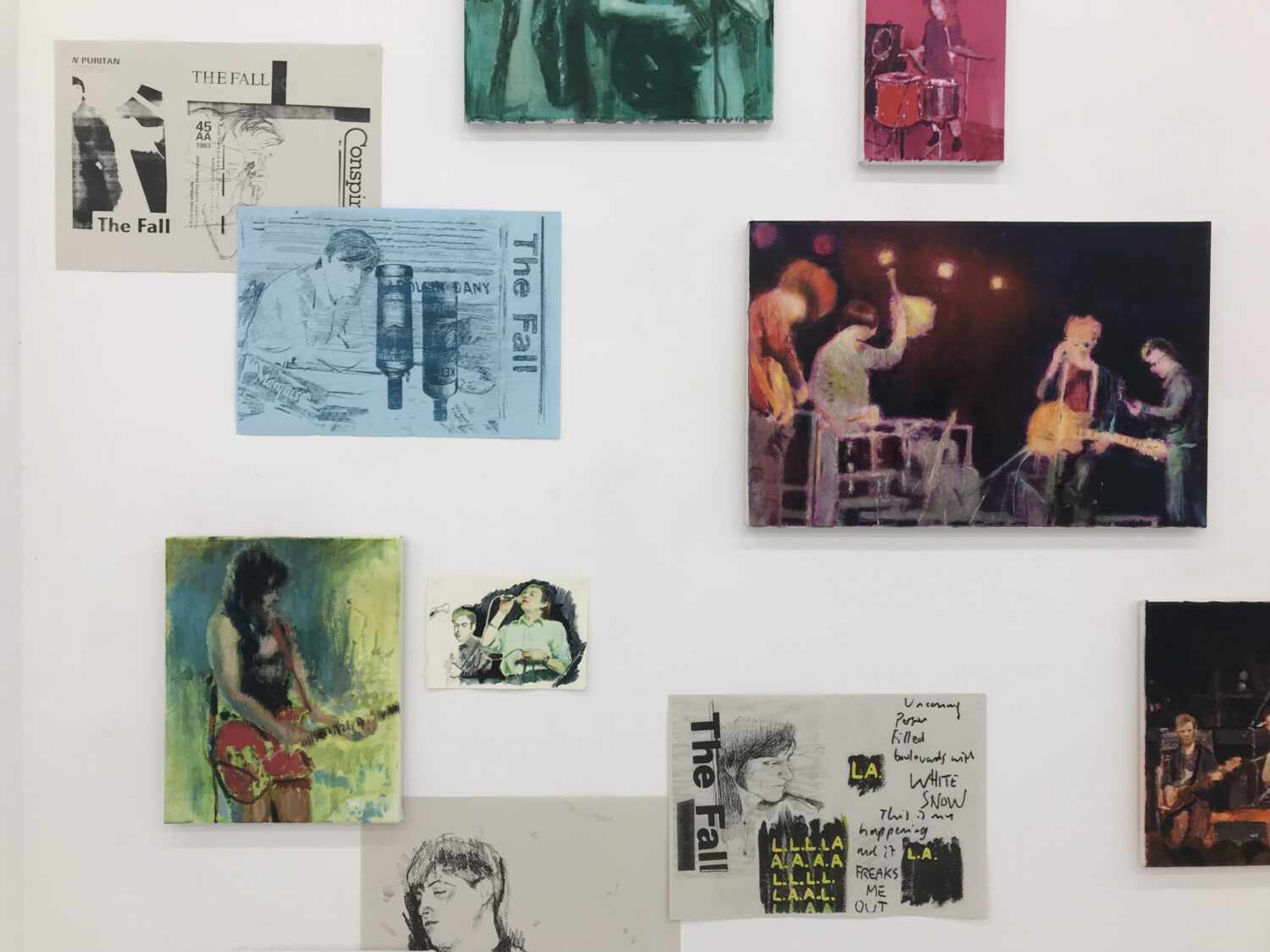 David Powell
Various paintings and RISO print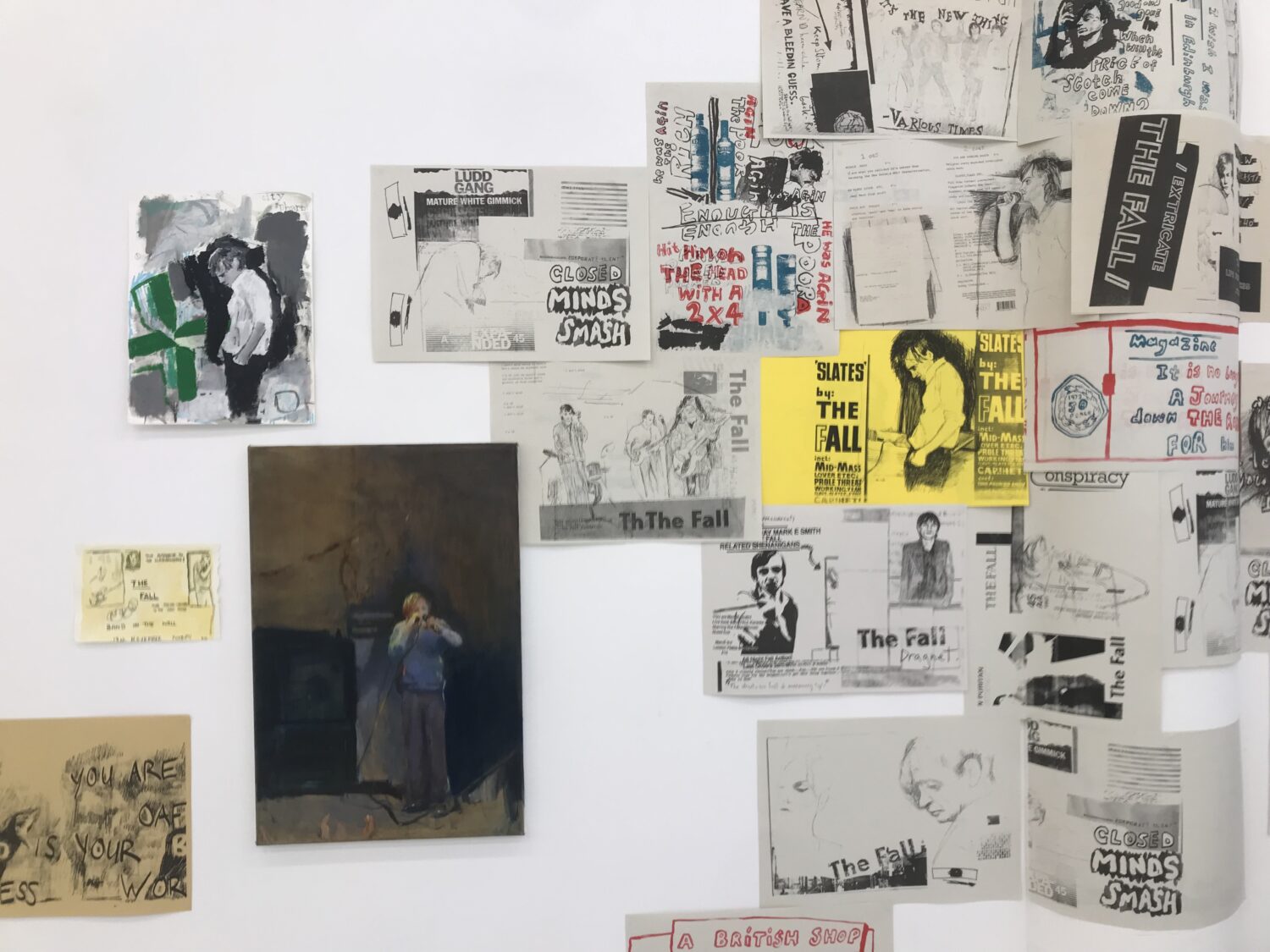 David Powell
Various paintings and RISO print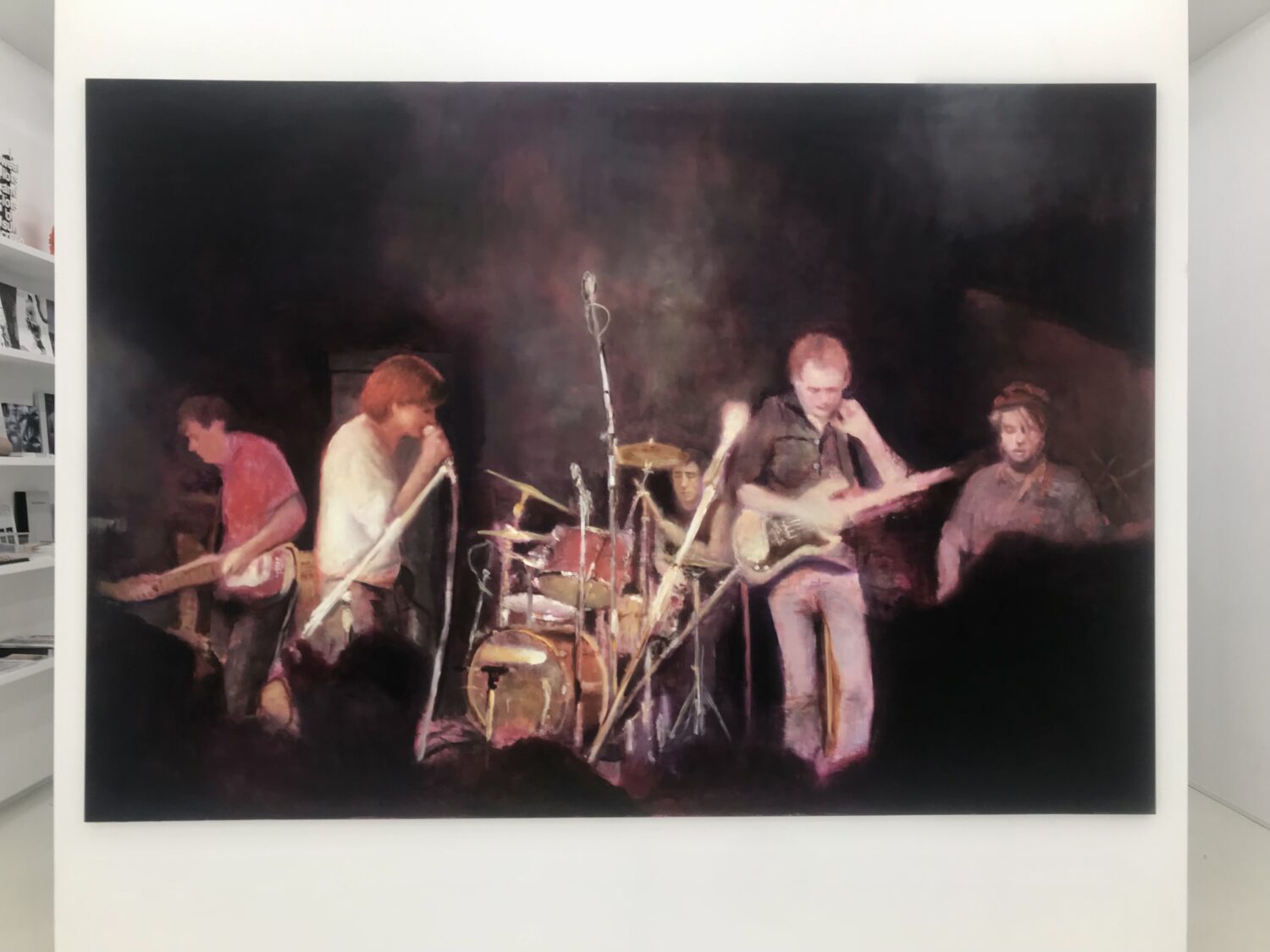 David Powell
Lost in Music,2020
Oil on canvas
200 x 290cm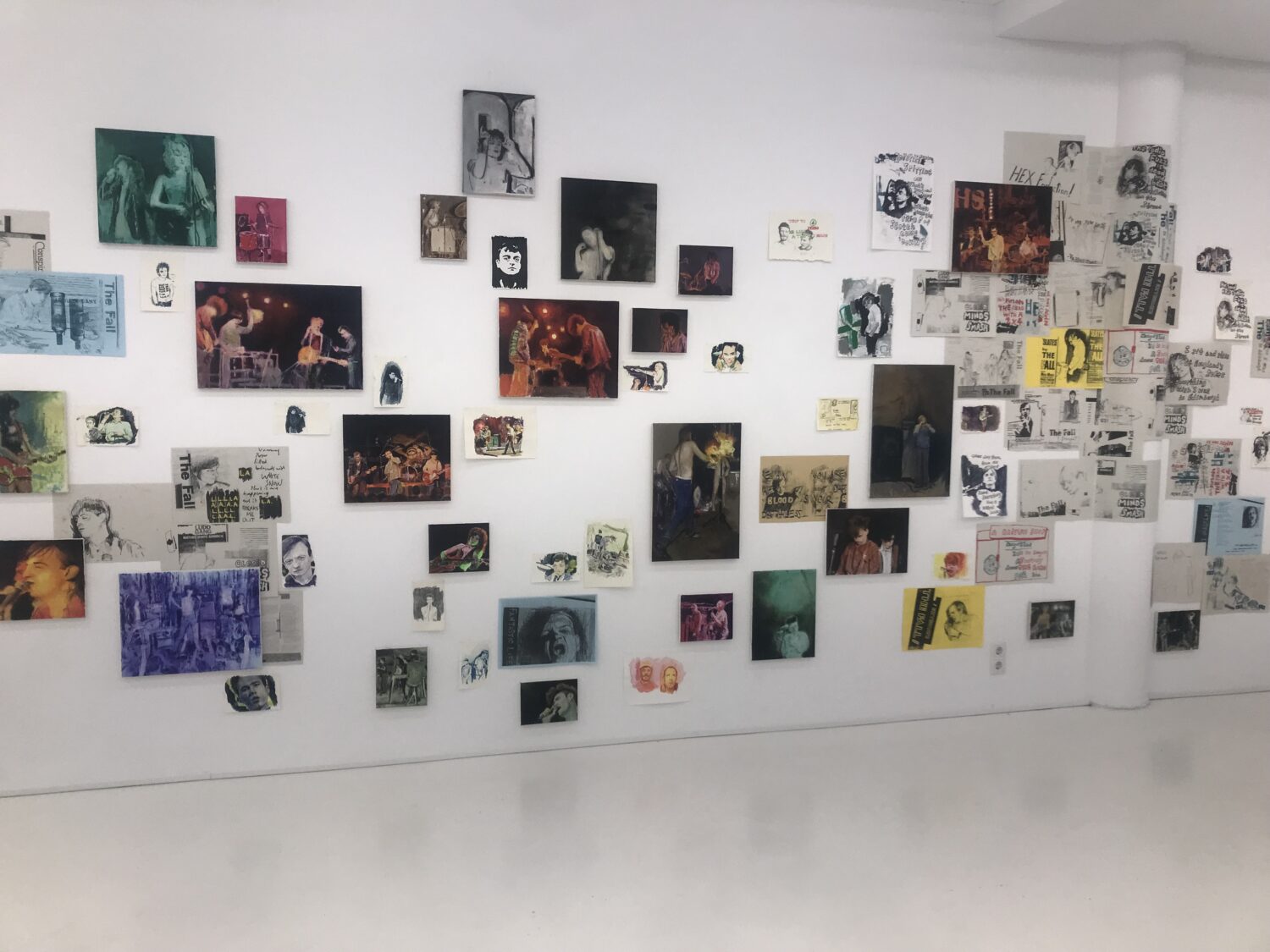 David Powell
Various paintings and RISO print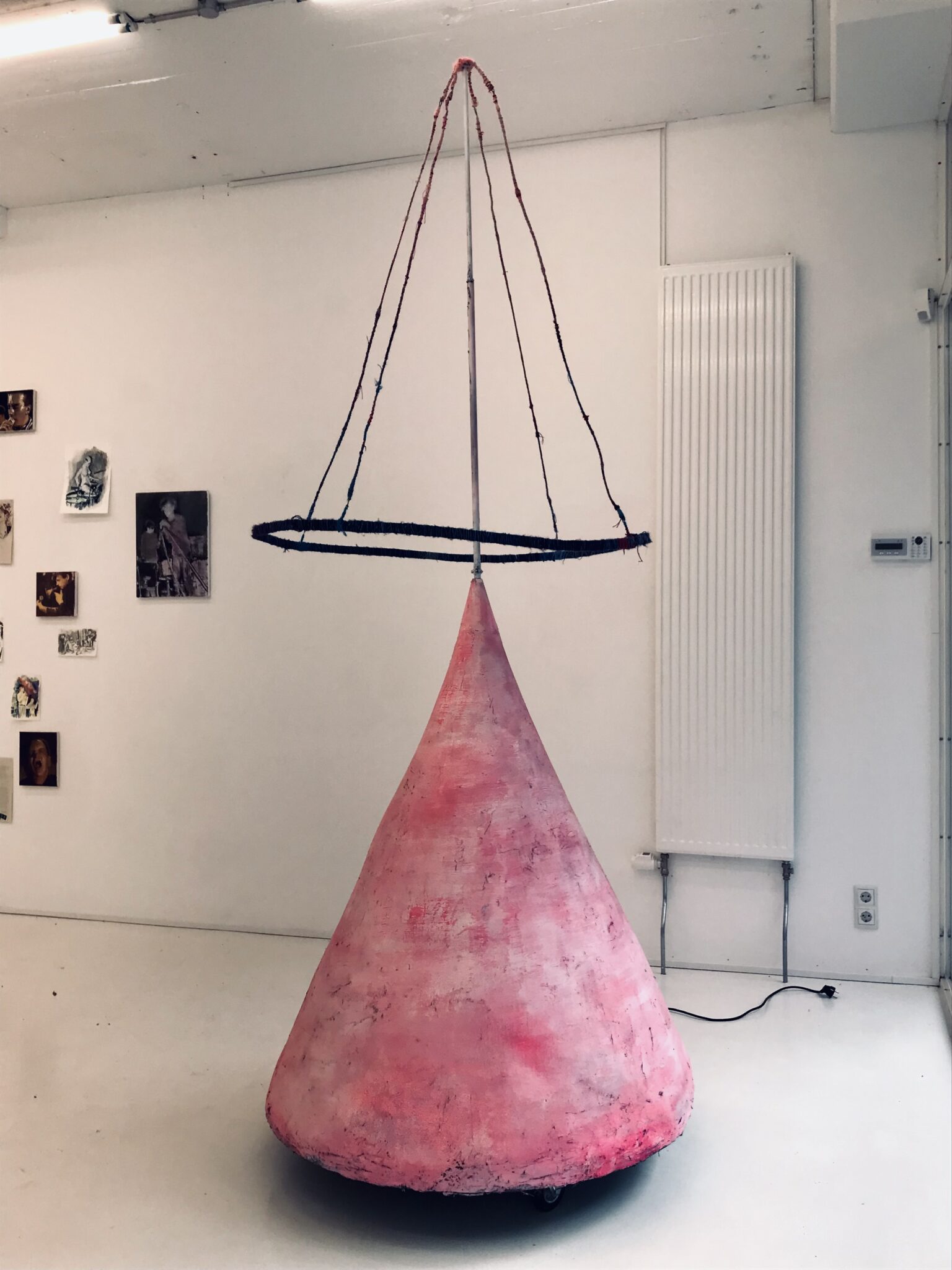 Leslie Nagel
01, 2019
Diameter 120 x 250cm
Plaster, kit, metal, rope, wool, weels, motor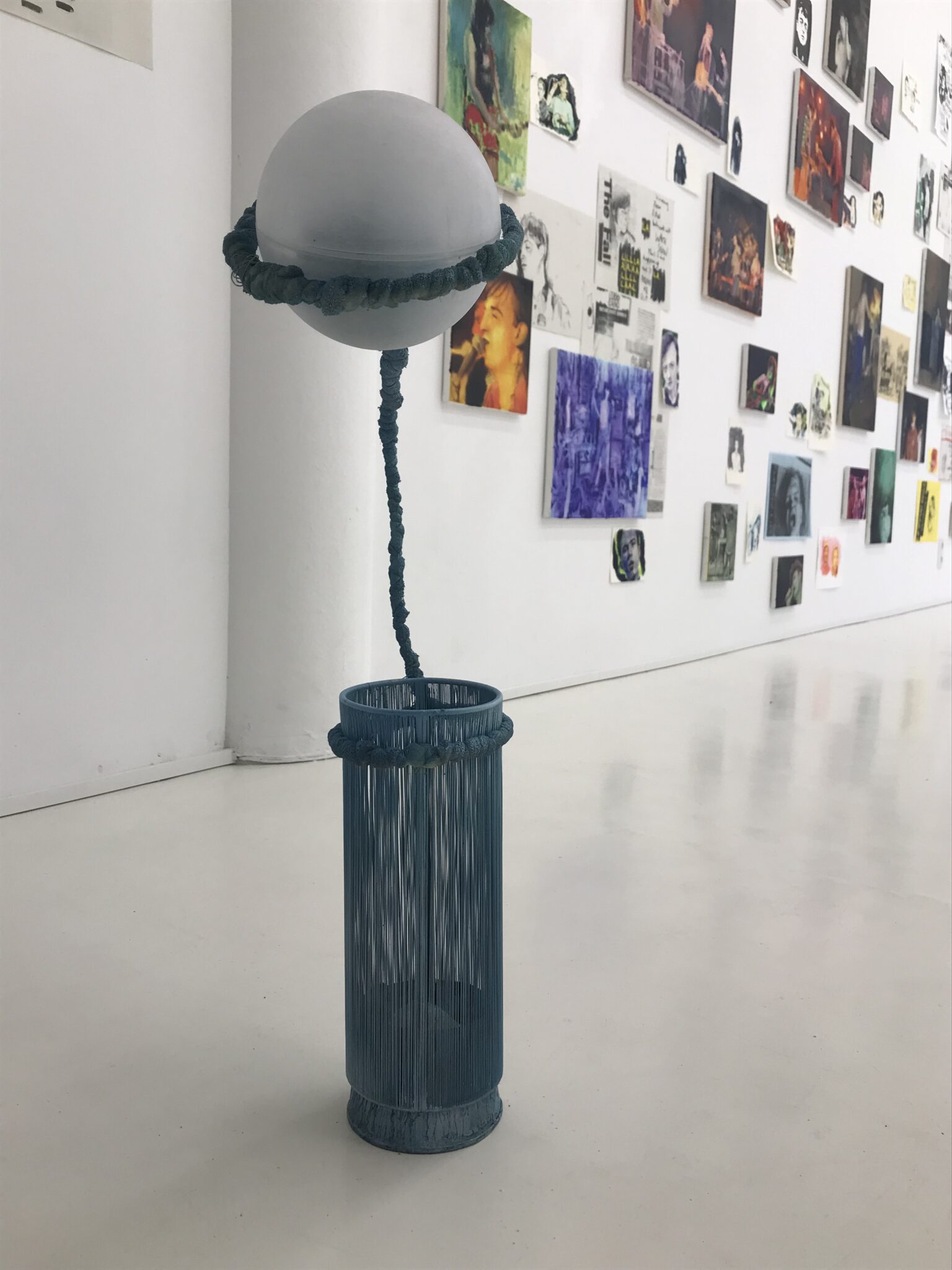 Leslie Nagel
Untitled, 2021
20 x 21 x 75cm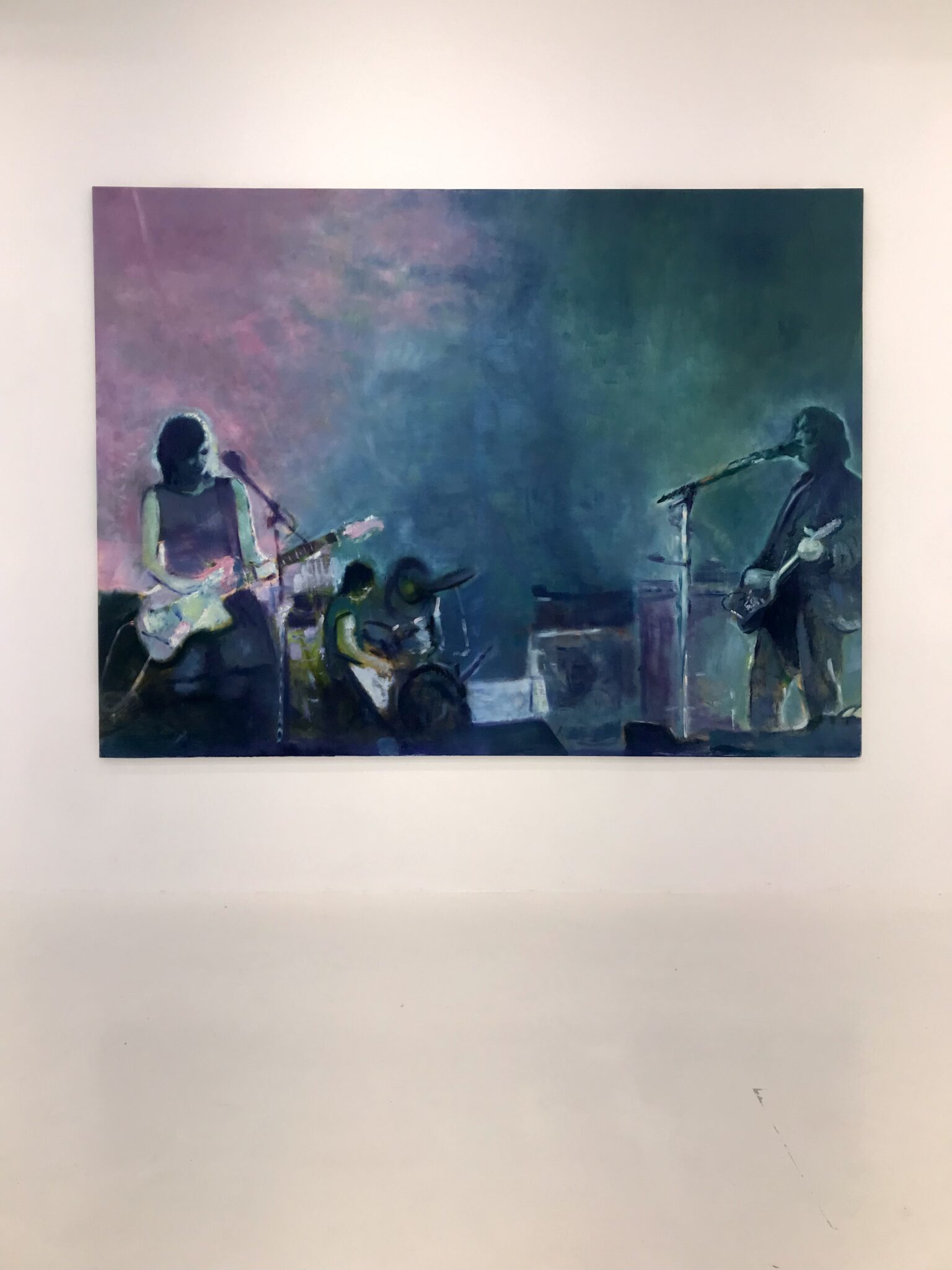 David Powell
My Bloody Valentine, 2020
Oil on canvas
200 x 270cm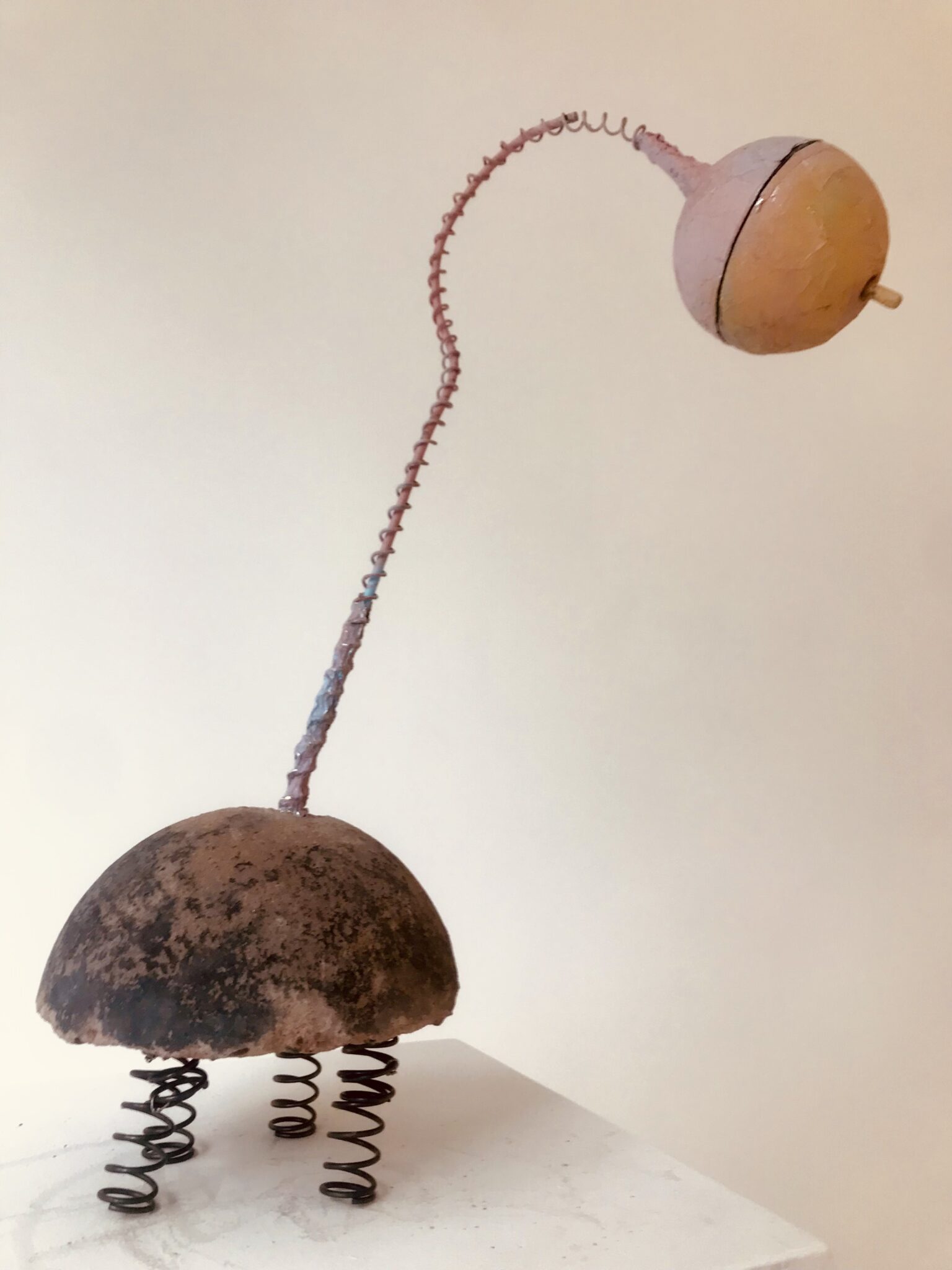 Leslie Nagel
Untitled, 2021
30 x 20 x 50cm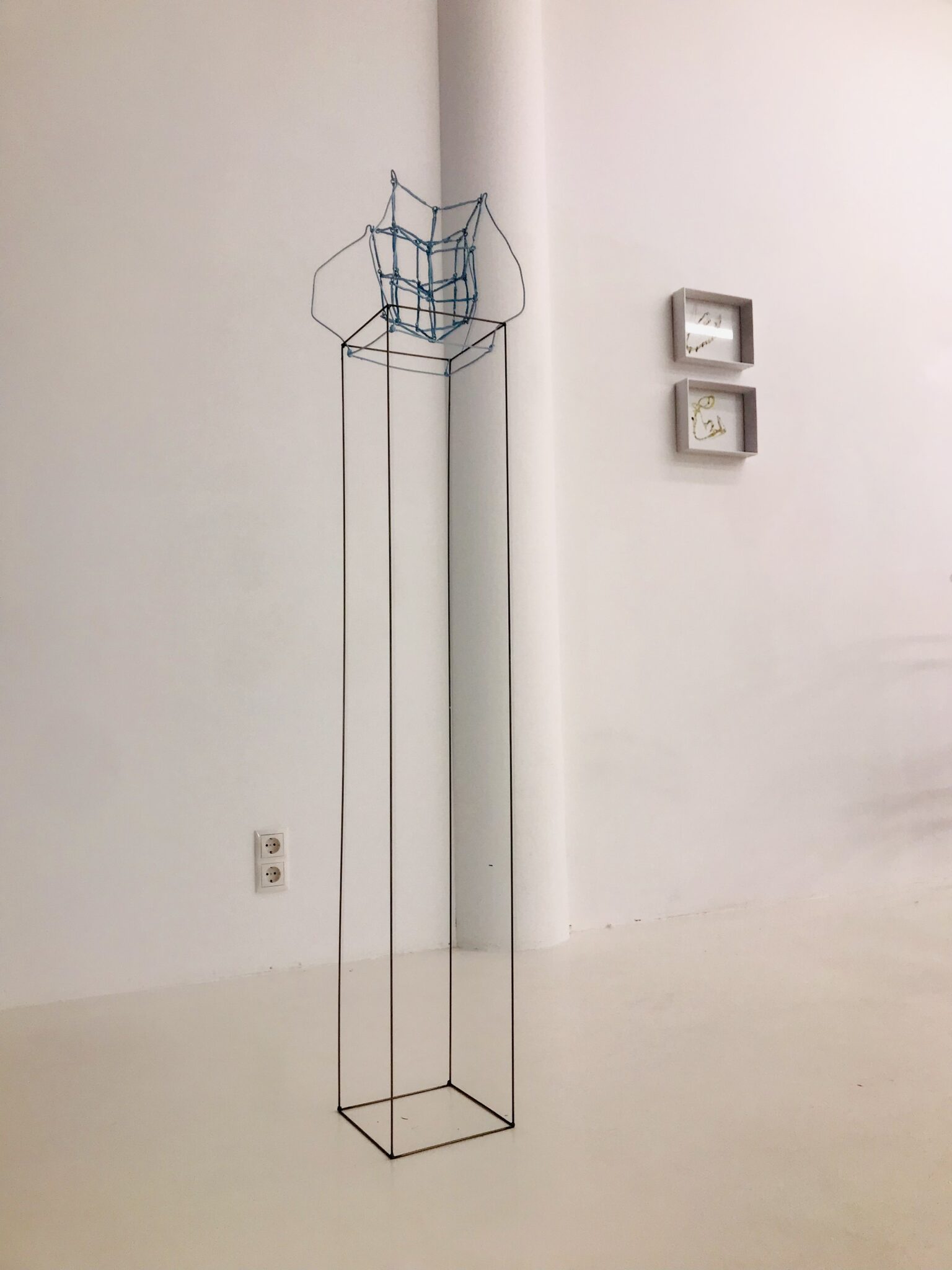 Leslie Nagel
Aardedraad, 2021
Metal, copper, acrylic
22 x 22 x 155cm